From customised Christmasy suits, Santa caps, squeaky toys and lots of treats – pet parents are making sure that their pawsome buddies have a merry Christmas this year...
Posing for the family postcard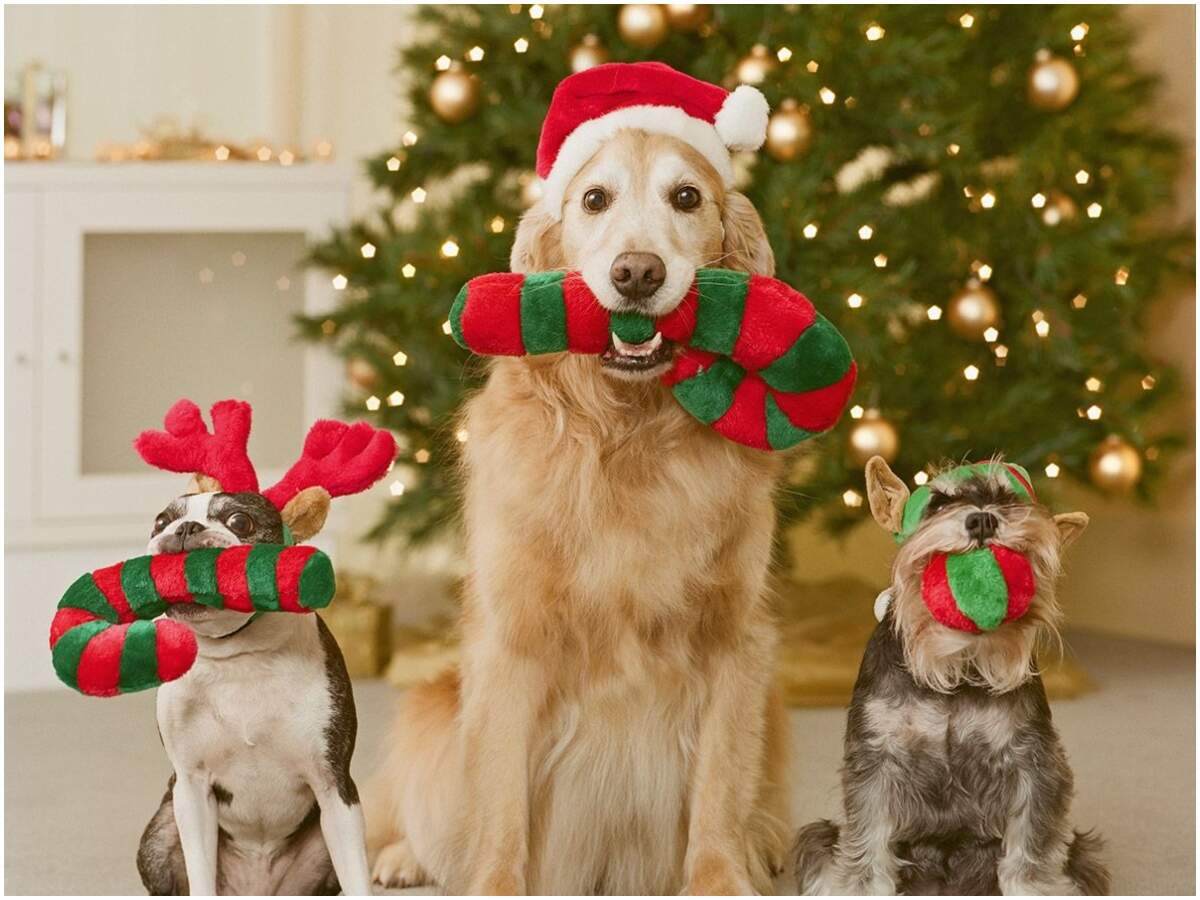 Working professionals Jatin and Smita D'Souza share that their pet is going to get a new jacket and toys as Christmas presents. And that's not it. The one-year-old Indie, Mimi, will also be posing for cameras in a special photoshoot organised for the family postcard. "Christmas is a time for friends and family. Mimi is an integral member of our family so she is getting a new jacket with her name on it. In addition to the squeaky toys which she loves, we have organised a photoshoot and Mimi will wear the jacket for the same," says Smita.

Pooches deserve their Santa sock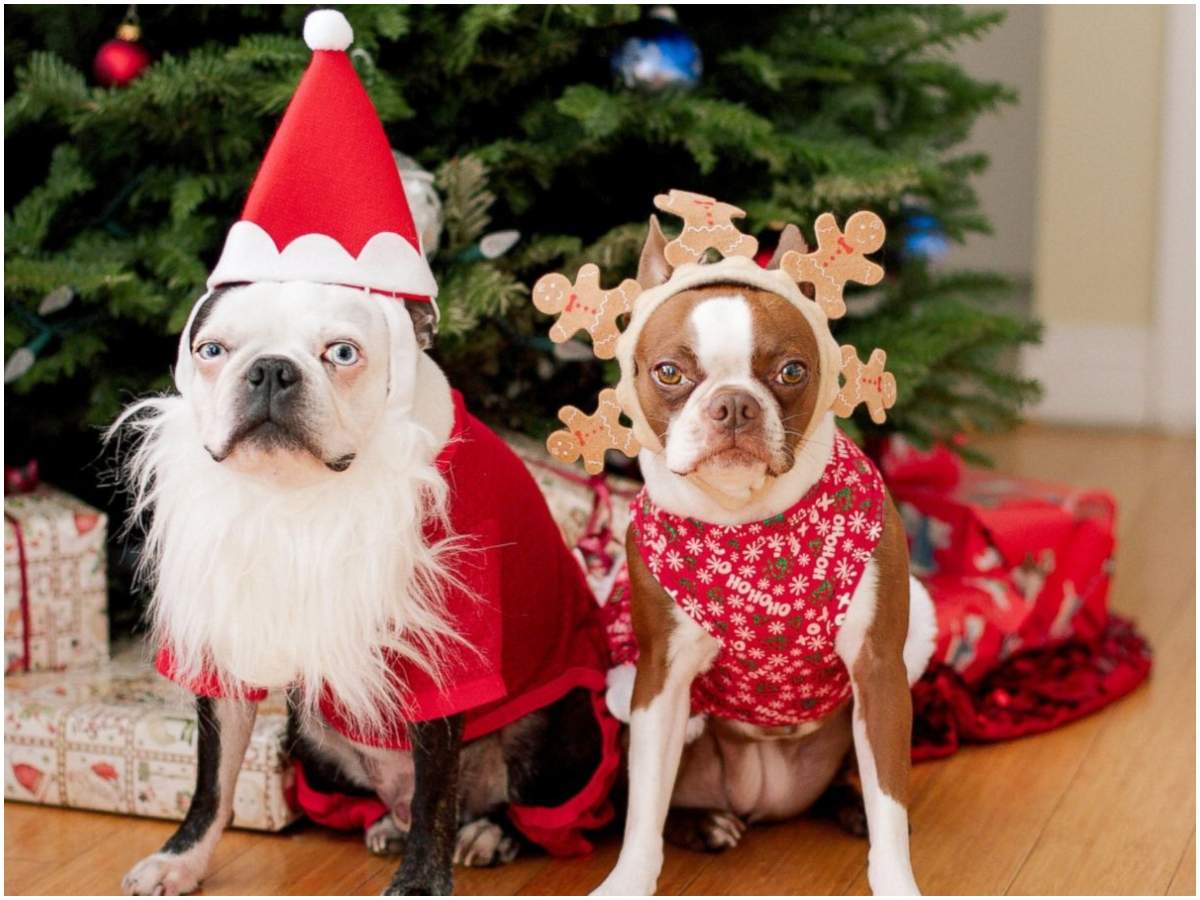 Just like the ritual kids follow of hanging a sock for Santa's gift, David Matthew, a banker from Bengaluru, will keep a special sock for his pet baby with a new wish. "Angel loves to sleep on the bed, so this year, we are making her dream come true - first with a message to Santa, followed by a customised comfy bed as a gift. This is our effort to make our pet feel special and included in the festivities," says David.

Fancy headwear and more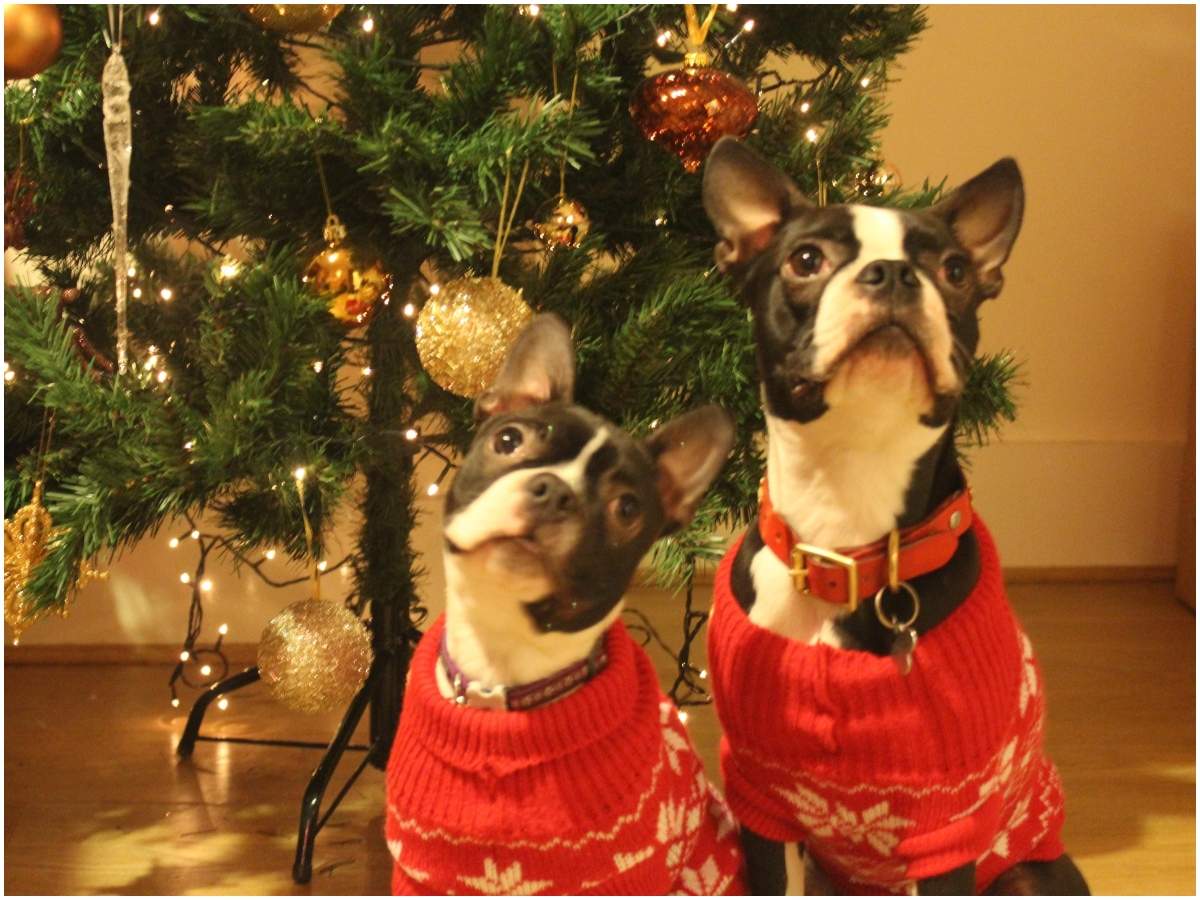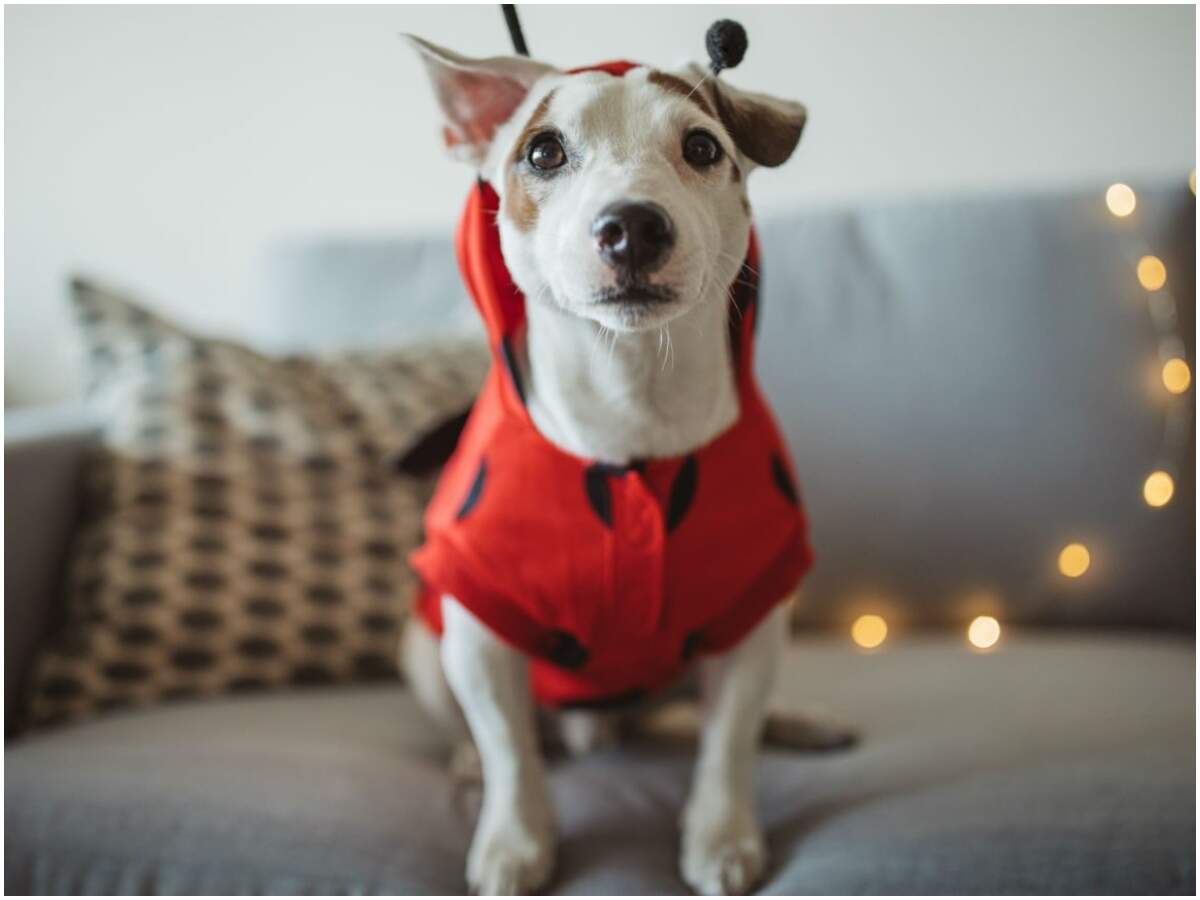 Anita Johnson, a business developer from Pune, says that she will take her eight-month-old English cocker spaniel Ranger out for a picnic to celebrate Christmas and give him a cute headgear. "For Christmas, we want to take him out on a picnic with the family and enjoy the sunshine and doggy treats. Christmas is all about spending quality time with your family and spreading joy and we want to do that with our little bundle dressed in a lovely Christmas sweater and a special Santa cap to make him look adorable," she says.

Make way for Christmas treat for pooches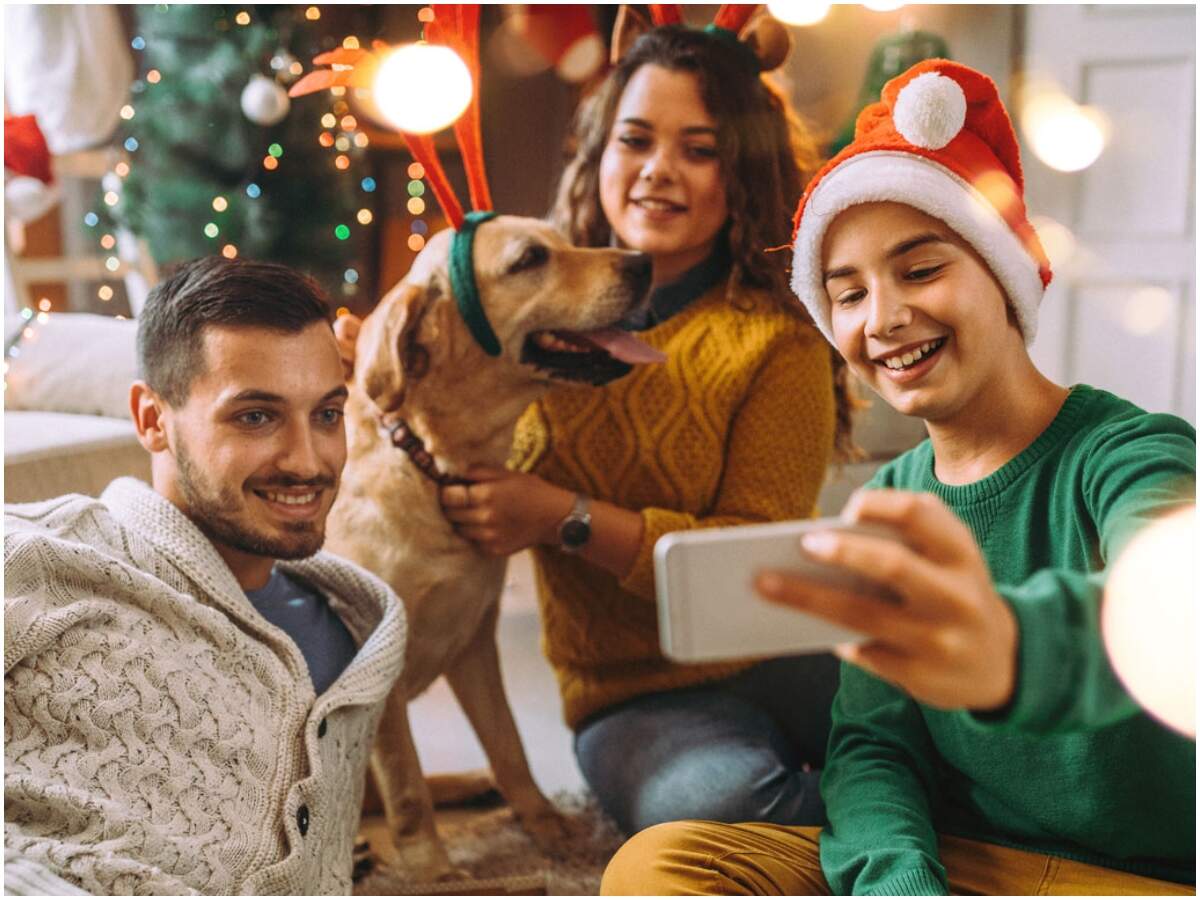 Meenal Jhangiani, a corporate communications consultant from Ahmedabad, shares, "I will be baking a special cake for my babies, JoJo (six-and-half year-old Labrador) and Poppy (a two-year-old cat), this Christmas and spoil them with gifts. They get excited when they get a special meal, treat or a toy on such occasions. We always make sure to include them in all our celebrations. Last year, we had spent our New Year's at a pet-friendly resort with them. It was a memorable trip and we want to do more such stuff."


End of the article
News in Brief See All
photostory

Why people gain weight in winters and how to avoid it

You might have noticed that during the cold months even your regular fitted shirt and jeans seem tighter. Even if you are carrying out all your daily activities as earlier, you might feel that you have put on some kilos. Well, this is not merely your assumption, but in the winter months, most people tend to gain weight.Winter season brings an array of health concerns along with it. It not only flares-up up cold, flu, arthritis, skin and respiratory diseases but also leads to weight fluctuation. According to a study, many people tend to gain three to five kilos during winters. To avoid gaining extra kilos, we must know the reasons why this happens.

5 earrings that every woman should own

Earrings are among the most visible jewellery accessories. They accentuate one's look and attract the attention of both men and women.

28 Dec 2020, 13:25

10 ways to avoid weight gain

photostory

Sunsigns who'll be most successful in 2021

With this year coming to an end, people are extremely excited to know what 2021 will hold for them. As we look forward to having a much more successful and fruitful year, people yearn to know if the coming year holds lucky stars for them. While it is difficult to accurately predict the future, astrologers have been able to determine some parts of it, based on zodiac signs and their personalities. So, here are the top zodiac signs who will be the most successful in 2021.
No night vision goggles needed! Dogs' eyes contain a special membrane, called the tapetum lucidum, which allows them to see in the dark.
Visual Stories
Travel

The best winter treks in India

Life Style

Safe home remedies to remove Moles

Entertainment

UNSEEN childhood pics of Ahan Shetty

TV

Gauahar, Zaid's royal wedding looks; in pics

Entertainment

Aamir and Kiran's romantic love story

Life Style

10 ways to avoid weight gain

Entertainment

Kareena to Anushka: Celeb vacays of 2020

Entertainment

Top 10 Marathi feel-good movies

Entertainment

PDA moments of 2020

Life Style

Singles' guide to spending new year's eve
Comments (0)