Besides the widespread fear and anxiety, this coronavirus crisis has given birth to another issue - that of pet abandonment. Activists across the country are registering the exponential rise in pet parents leaving their dogs and cats either at shelter homes, or worse, just leaving them on the streets to fend for themselves. Most of the families made such decisions because of misinformation that cats and dogs can spread the virus. Even though World Health Organisation (WHO) has stated several times that there is no evidence that animals can transmit the virus to humans.
Anusha Srinivasan Iyer, who besides being writer-director for award winning short films is also an ardent animal and environment activist, weighs in on the situation. "First it was due to ignorance where people thought pets cause COVID19. Then it was because they had no money. We have helped with food and rescues during COVID19. It has been a very difficult phase for us rescuing all these lost and confused pets" she says.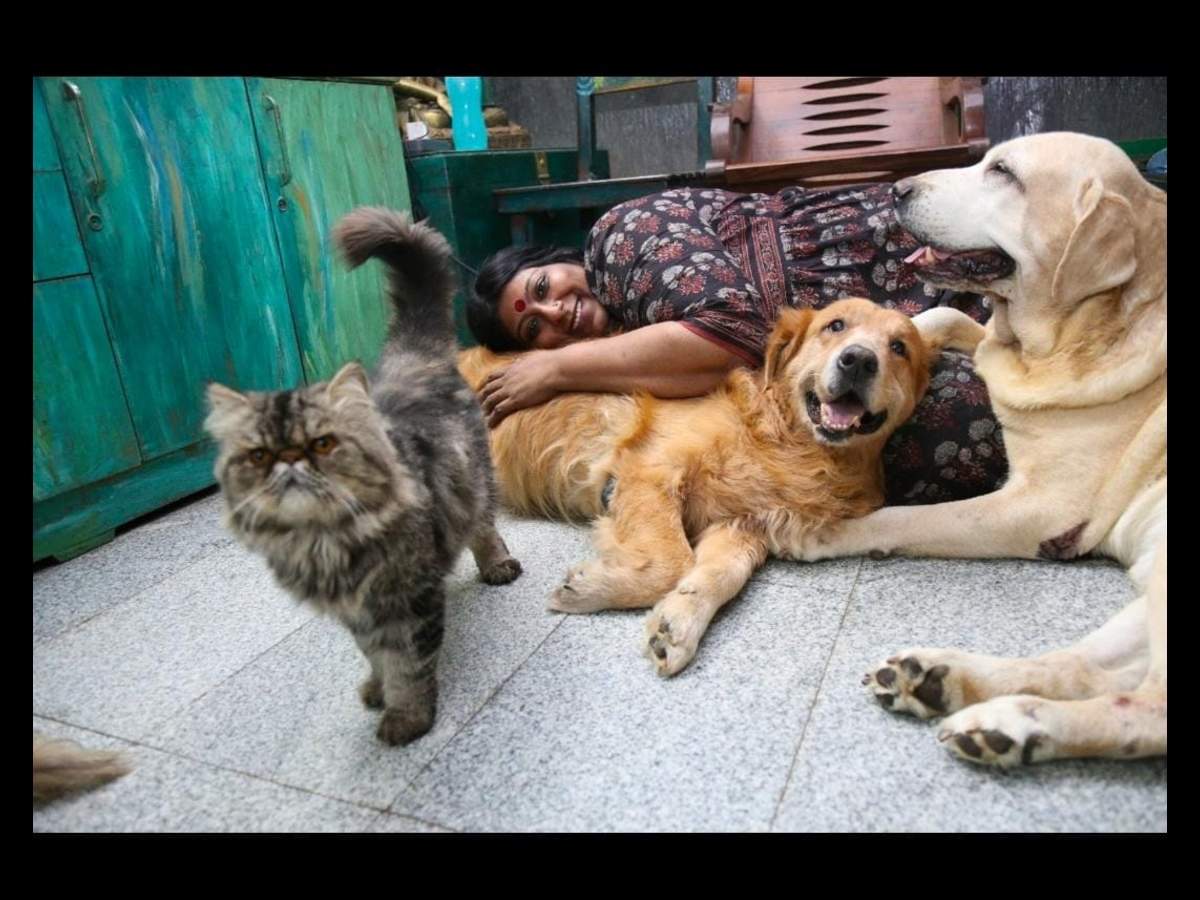 As these animals also reach to her at the Pawsitive Farm Sanctuary she runs for rescue and rehabilitation, where she is already taking care of 111 dogs and cats, she voices how the choice rests with humans. "Animals love selflessly. They forgive, they forget and they live and love like there is no tomorrow. They are free children of God and have been made to remind us of these virtues. They can not protest when their voice is not heard. What we do comes back to us in multifold, be it good or evil. The choice rests with us. I have been blessed to be able to bring them home, to be able to take care of them, to stand up for them" she adds.
After much advocacy, many activists are now reversing the situation by helping find the furry babies a better and forever home with those who would take care of them. "Change happens because of a few good people. The more we try and help, the more there will be a change. So be more kind and compassionate towards your pets, these are confusing times for them too" she concludes.



End of the article
News in Brief See All
Covid death toll nears 1 million, but real number may be double

The world will officially record 1 million deaths from Covid-19 in the next few days, but the real tally might be almost double that. Actual fatalities from the worst pandemic in a century may be closer to 1.8 million -- a toll that could grow to as high as 3 million by the end of the year.

Just how much coronavirus we encounter may be key to outcome

Face masks and social distancing may help make the coronavirus less lethal for those who catch it by limiting the amounts they're exposed to. A study shows the amount of coronavirus that hospital patients carried in their nose declined between April and June as people adopted masks and other public-health measures.

Sach kahun toh- likh daali: Neena Gupta announces her autobiography!

Two-time National Award-winning actor Neena Gupta is all set to share about her life in a tell-all autobiography! The upcoming memoir will be published by Ebury Press.

Jamsu technique - The Korean beauty hack we need to know

You must have heard about how Korean beauty has been taking over, right? Well, this hack is also based on Korean skincare. It might sound crazy to you but it has been one of the most trusted skincare tips that deliver great results. We're talking about the 'Jamsu technique'
Check for Fleas By Giving Your Dog the White Towel Test. Do you think you dog has fleas? Have them lay on a white towel while you examine & brush their fur. The sheet makes it easy to see any loose flea dirt that falls from your dog.
Visual Stories
Travel

Most expensive shopping streets

Travel

Best skygazing spots in India

Entertainment

Must watch Priyanka Chopra films

Travel

Most endangered places in the world

Entertainment

Divas who almost left B'wood

Travel

Best things to do on a Mumbai trip
Comments (0)