Reality TV star Lisa Vanderpump is mourning the death of a beloved pet this weekend. "We are devastated to say that our beloved Giggy has passed away this morning," Vanderpump posted on Instagram Saturday.
"He was truly loved, and we know how many of you loved him too. Our sweet Gigolo was such an incredible, unique dog, but mainly, because of him, we started The Vanderpump Dog Foundation and embarked on our mission to save as many dogs as possible. He inspired us to start our work in rescue, and for that we will always be grateful. Giggy's legacy will live on, through every dog @vanderpumpdogs saves. Thank you all for your support. Rest In Peace Giggy, we love you."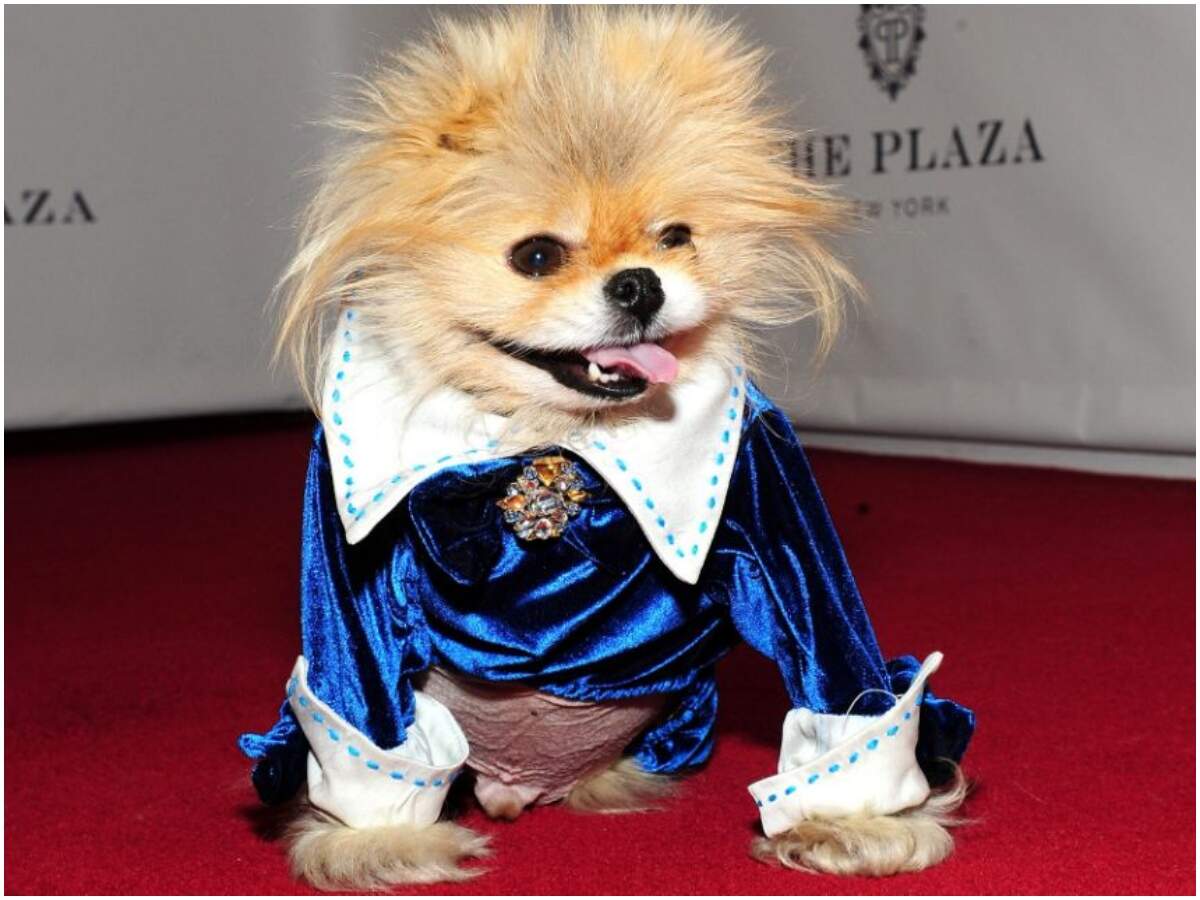 Vanderpump, 60, also shared a photo gallery of Giggy, a tiny Pomeranian pooch, dressed in various glamorous outfits. Giggy was given to Vanderpump as a gift for her birthday in 2009. The celebrity is a restaurateur and philanthropist known for her appearances on Dancing with the Stars, The Real Housewives of Beverly Hills and Vanderpump Rules.

End of the article
News in Brief See All
Make-up tips for pandemic weddings

Beauty may lie in the eyes of the beholder but there is little debate when it comes to the Indian wedding industry and the resilience that it has shown in the times of the COVID-19 crisis. Beauty and make-up is an integral part of the big fat Indian weddings and it has also faced the wrath of COVID-19, where businesses and salons have been forced to shut down and the entire industry is witnessing changes. But as we say, the show must go on, the global beauty industry has beautifully adapted itself to the changing scenarios during the pandemic and people are back in the salons, the best part - the brides are back!
photostory

Manipulative actions of highly toxic people

photostory

Your sleeping habit, as per your zodiac sign

Depending on the kind of person you are and the astrological sign you belong to, you can find out a lot about the way you sleep and the sleep pattern you follow. While it may seem trivial, your sleeping habits can play a significant role in the development of your lifestyle. That said, it is important that for you to know about the way you sleep, how well you sleep and the duration of your sleep hours. While some may have the habit of sleeping as and when they rest their heads on the pillows, others may experience sleepless nights. With the help of astrology, here are the sleeping habits you possess, as per your zodiac signs.

12 Dec 2020, 14:00

Winter foods for weight loss
Make Your Own DIY Refillable Water Bowl. Are you filling up your dog water bowl multiple times a day? Create your own DIY refillable water bottle bowl.
Visual Stories
Life Style

Kareena's best pregnancy fashion moments

Entertainment

Bollywood actresses who married cricketers

Entertainment

Shawn Mendes and Camila Cabello's Romantic Diaries

Life Style

Inside Shilpa Shetty's restaurant

Life Style

How Solar Eclipse will affect human health

Entertainment

Natasa and Hardik Pandya's love story

Entertainment

Janhvi's mesmerising candid pictures

Life Style

Different personalities that reveal texting styles

Life Style

Funny books for times you need some humour

Life Style

6 weird traits kids inherit from their parents
Comments (0)