Although furry friends are pampered throughout the year by their parents- this Valentine's Day- they are in for umpteen kisses, gifts, cute candlelight dinner and more. Single pet parents take the opportunity on V-Day to show gratitude towards their pets and thank them for unconditional love…
Customised gifts and spa sessions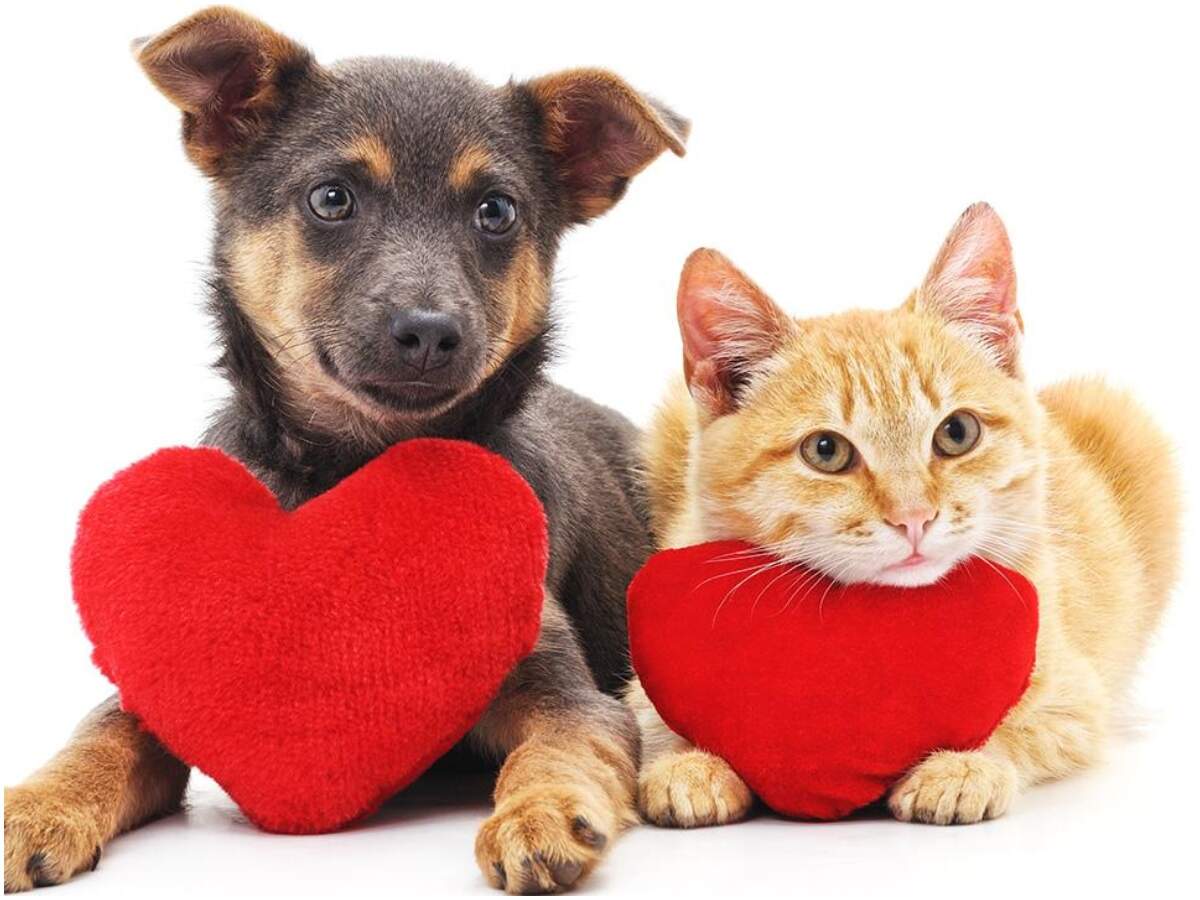 Mumbai-based banker Sangeeta Lalwani, who owns a Bengal cat and Indie pooch are all set to spoil them on V-Day. "Besides ordering customised V-Day collar for Sonia- my Indie and K-Pop -my cat, I have booked an appointment at a dog and cat spa care. So the two are in for a pampering session. These two munchkins have helped me so much in the lockdown and the day of love is to show my babies how much I love them."

Dinner and goodies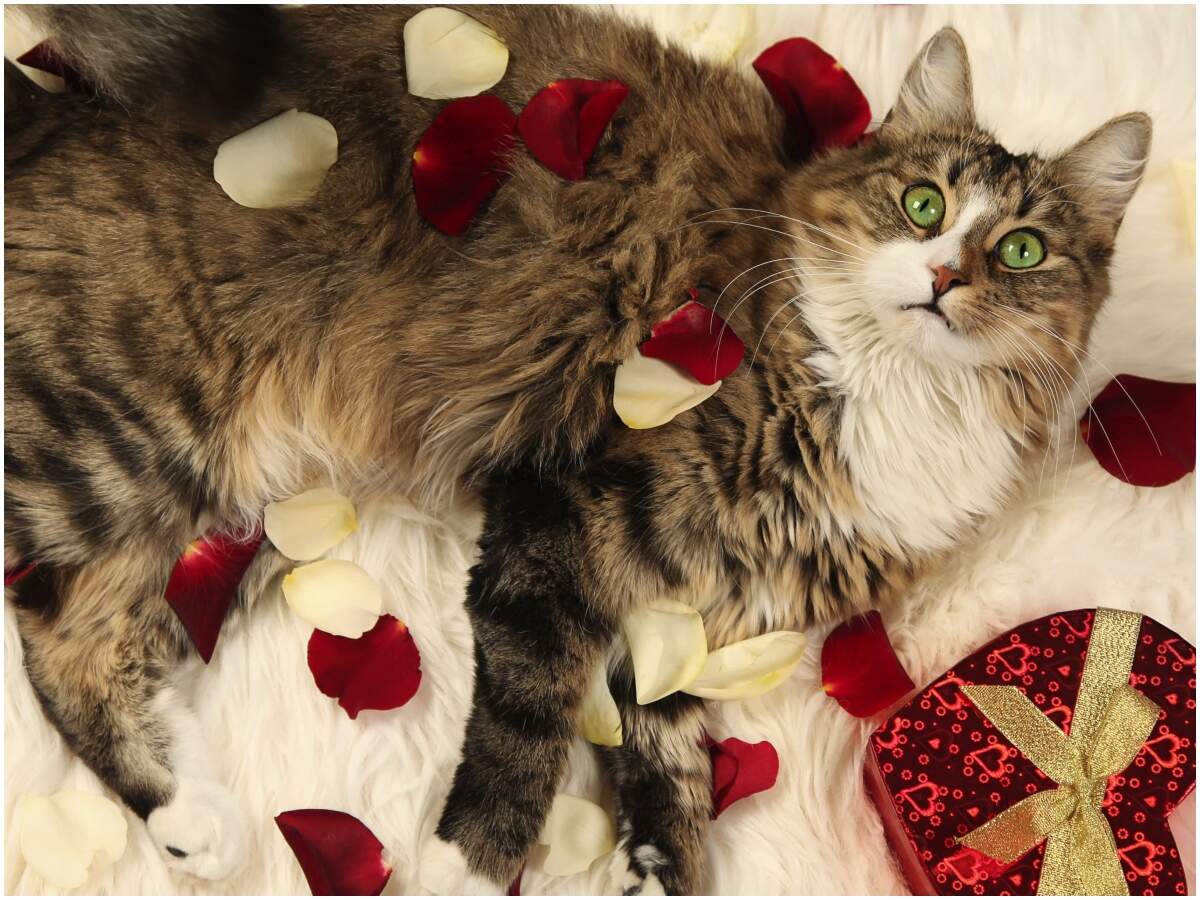 Renu Kumar, a gym owner has a special plan for her golden retriever -Ken. "My baby Ken will get a gift hamper which will have his new eating bowl, a fancy collar, a bed, chewy and soft toys. In addition to this, I will be cooking a healthy meal for us. And a meat and vegetable balls for Ken. I will make him wear a collar too as he is my date for the night."

Spruce-up your V-Day pet date like a pro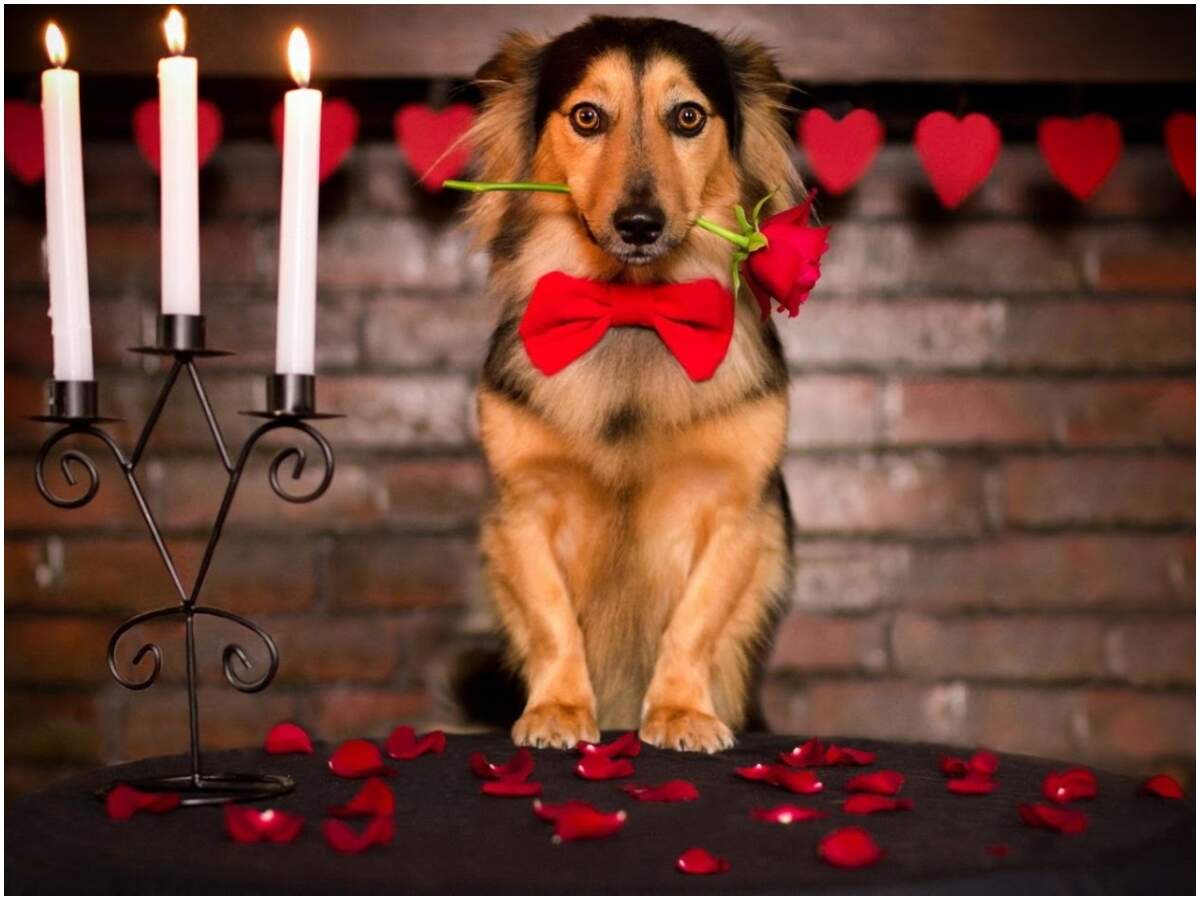 Indoor

Celebrate V-Day date at the doggo's favourite spot at home as it is a sign of their comfort zone. It can be your sofa, bed or favourite corner.
For dinner - set up a small table with goodies and balloons. Don't go overboard with decorations, keep them minimalist and play dedicated pet music to set up the atmosphere.
Don't use too many candles, it is preferred to use faux candles as pets may be scared of the real ones.
For cats- who don't stay at one place - play with them using their favourite toys to get their attention and make it worthwhile. Click cute selfies for memories.


Outdoors

Picnics are a fantastic treat for pets. They love to run around, eat and play with their pet parents. So setting up an outdoor date is a welcome change.
Don't forget to shoot videos to capture their cute moments.


End of the article
News in Brief See All
photostory

Weight loss story: "I have boiled eggs for breakfast"

30-year-old businessman Rishabh Suman put on weight during the lockdown, which made all his previous efforts go to vain. Realizing that it was a mistake which he needed to correct at once, he made small, simple tweaks in his diet and trained under a personal coach and saw the difference in his looks! Scroll down to know what he did to lose 13 kilos in 4 months!Name: Rishabh SumanOccupation: BusinessmanAge: 30Height: 5 feet 9 inchesHighest weight recorded: 90 kilosWeight lost: 13 kilosDuration it took me to lose weight: 4 months (during the lockdown)
photostory

What is chronic fatigue syndrome

Do you feel tired all the time despite getting proper sleep and eating healthy? Though tiredness is often associated with poor nutrition, lack of physical activity and bad lifestyle, a constant feeling of tiredness may actually be a syndrome.Chronic fatigue syndrome can lead to perpetual and consistent tiredness. It is a complicated disorder and characterised by extreme fatigue that can last for six months. This type of fatigue worsens with physical and mental activity and does not improve much with rest. Chronic fatigue syndrome can be difficult to deal with but can be treated by improving bodily functions and making some simple lifestyle changes.

9 Feb 2021, 16:32

Funniest characters from literature

photostory

Signs that tell you should get a COVID test

Besides ranging from mild to severe health conditions, COVID-19 symptoms can also resemble other ailments associated with common cold, flu and seasonal allergies. This makes it all the more difficult for people to determine whether they're suffering from a viral infection or are victims of the novel coronavirus. Now with the new mutations in the United Kingdom, South Africa and Brazil, UK's public health officials have come out with a list of 12 symptoms that could mean you need a COVID test.
Make him part of the family. Pets, especially dogs, need companionship. They are traditionally pack creatures and need the warmth and love that comes with living indoors with their family.
Visual Stories
Entertainment

Sara Ali Khan is a water baby and proof is in the pics

Travel

Beautiful slow travel destinations in India

Life Style

Most stylish looks of Nysa Devgan

Travel

Vineyards to visit in India if you love wine

Life Style

Exercises that will help ease constipation

Life Style

Skincare and make-up tips for oily skin

TV

Kamya Panjabi's vibrant desi style

Life Style

Chocolates: A symbol of love

Entertainment

Actresses who rocked a plunging neckline dress

Entertainment

Step inside the lavish houses of stars
Comments (0)