Geller and his fellow volunteers — who over the course of the next two weeks garnered the nickname the Blue Vet Group because they'd work late into the night in their glowing blue tent — also treated Romanian street dogs in need of care. But primarily, they took care of refugee pets to allow them to continue traveling throughout Europe.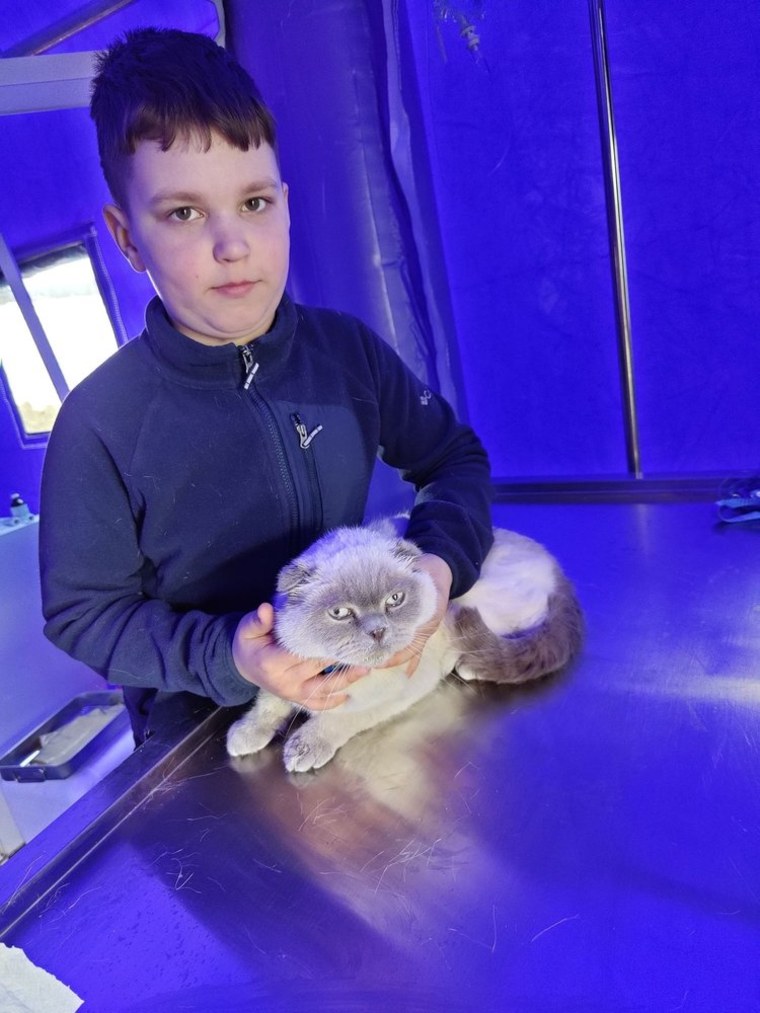 There's a "substantial" European pet passport — according to Geller — that requires proof of rabies vaccination, microchipping and deworming. The team also provided other vaccines and treated pets for lice, ticks, fleas, internal parasites, skin issues and infections.
Need Help Getting Your Dogs Urine Sample? Use a Ladle & Container. If you need to collect a urine sample check out this awesome $2 solution (a ladle & small containers) that makes it easy.
"The animals that are still in Ukraine, that's enough to break your heart to hear about. The ones that are coming across are the lucky ones right now."Gary WeitzmanOne Ukrainian man came across the ferry with his Belgian Malinois."One of our vet students was translating, and he indicated all he could talk about is his dog. They were just a team of two," Geller said. "He was trying to travel across Eastern Europe to Western Europe where his wife and family were."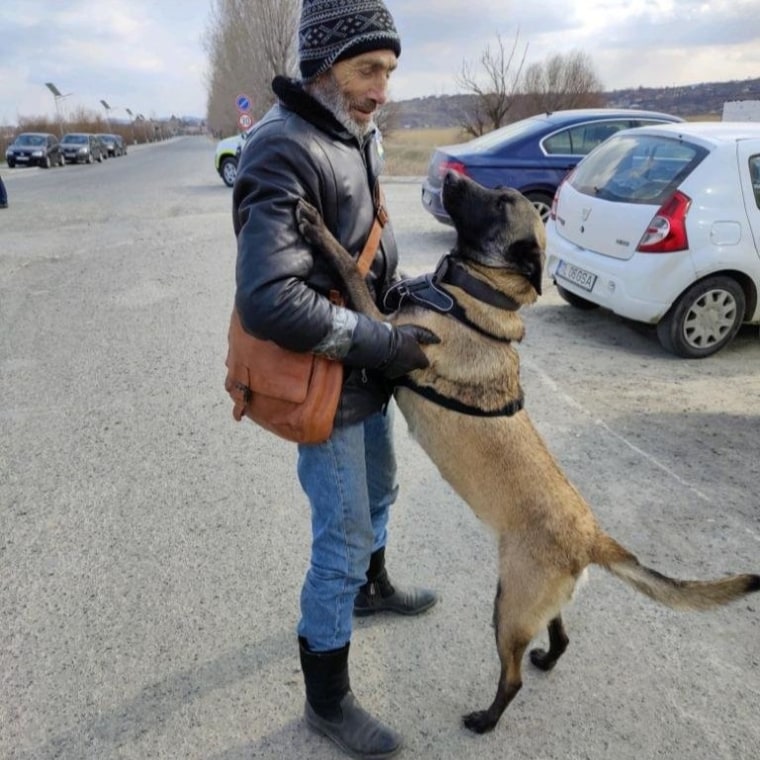 INTERESTING FACT ABOUT YOUR PET: Your dog is as smart as a two-year old! Ever wonder why children around this age seem to have a special bond with the family dog? It could be because they speak the same language, roughly 250 words and gestures in fact.
But the Ukrainian man worked on a Russian fishing boat and had Russian credit cards, which had all been cut off by international sanctions. He had no money and was out of gas. Geller said one of the local pet rescue groups gave him enough cash to drive to Austria, where he ran out of money and gas again. The veterinary students on Geller's team arranged to get him cash from someone in Germany."It took him five days to hook up with his family, but he and his dog made it," Geller said. "He was so in love with this dog. He just showed us video after video. His dog was great — really friendly."
INTERESTING FACT ABOUT YOUR PET: More than half of all U.S presidents have owned dogs.
Though Geller returned to Fort Collins, Colorado, at the end of March, he plans to return soon to help establish a second tent on the Ukrainian side of the border to help pets quarantined for 21 days after a rabies shot before being allowed into Romania.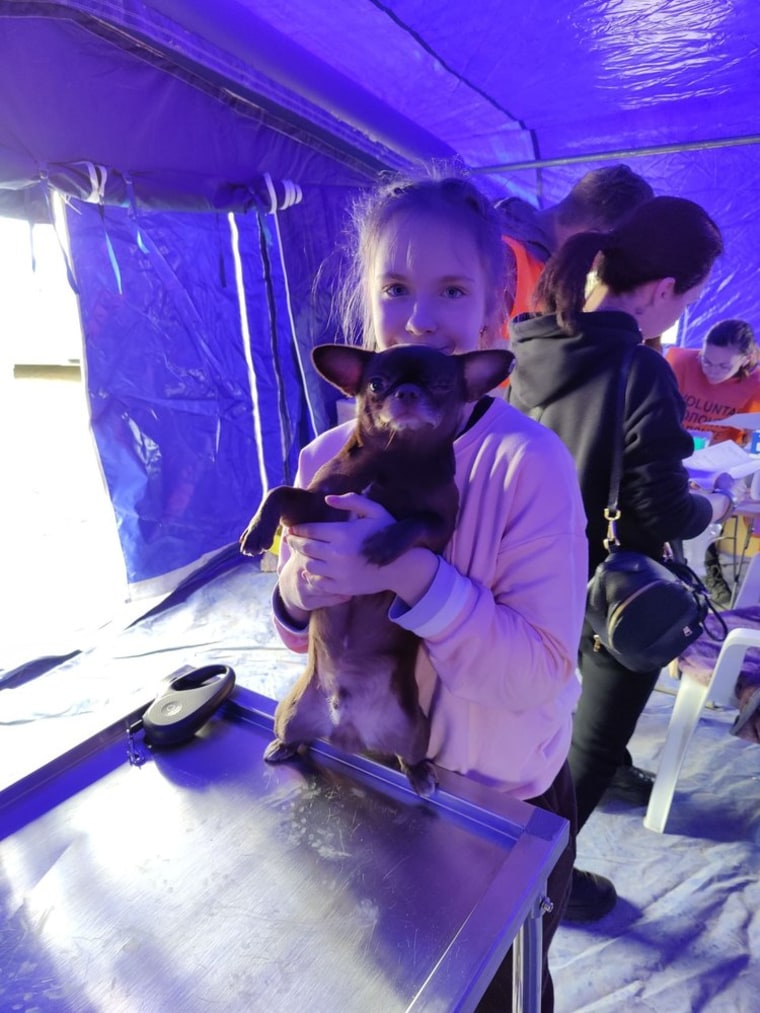 His nonprofit, The Street Dog Coalition, which provides free veterinary services to pets of people experiencing homelessness, will continue to run the existing tent through April as part of its "Project Ukraine" initiative with support from Greater Good Charities, SPCA International and donated veterinary supplies from Merck Animal Health, he said.
If you have a small dog, cutting up a lamb roll into tiny pieces is a cost-effective way to make healthy, bite-sized training treats. A 1-pound roll costs $6.98. Cut it up into the desired size, store most of it in a ziplock bag in the freezer, and leave the rest on the counter for immediate use.
He's been impressed by how "tough and stoic" the Ukrainian women are. Most men aged 18-60 are prohibited by their government from leaving Ukraine so they can stay and fight.
"Walking through the cold, bitter wind with their kids, their pets, their luggage and not knowing where they're going to end up — these ladies were tough," he said.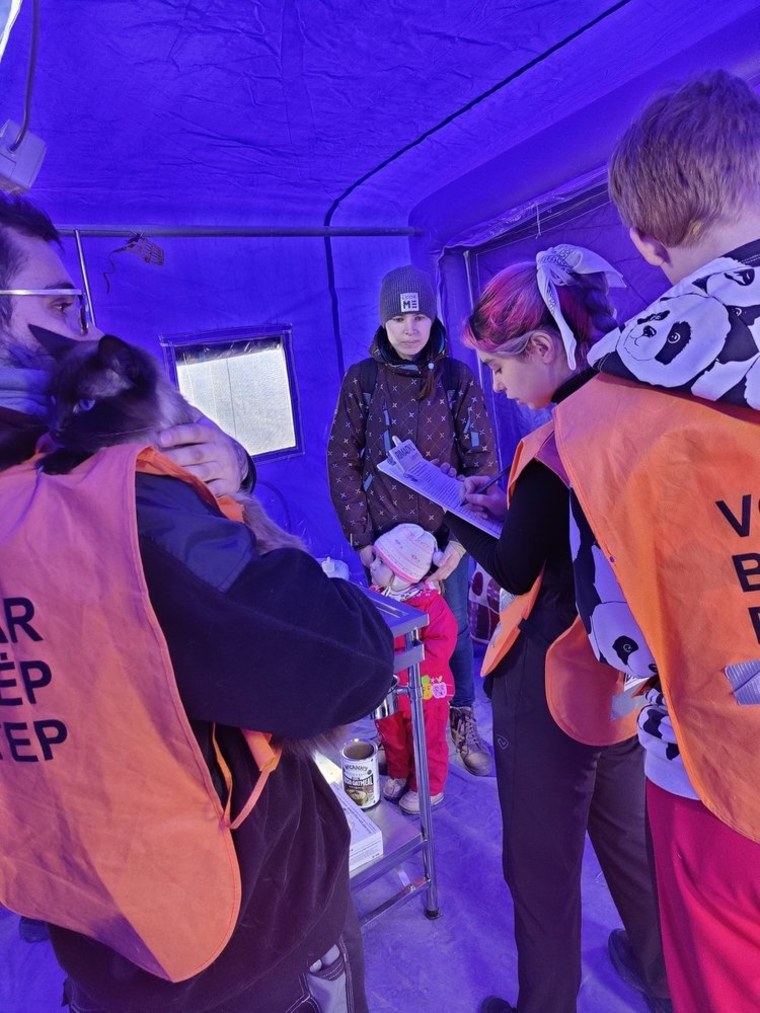 Because refugees came in waves whenever a ferry arrived, Geller and his team spent some of their downtime between ferries getting to know the international community of volunteers working for a common cause.
Help Them Adapt to New Environments. "The only thing that likes change is a four-week-old baby in a wet diaper." Though puppies and kittens are easygoing, mature pets often need guidance transitioning into new spaces. Dr. Becker advises introducing them slowly. "Don't just dump them in a new house and hope for the best." Pheromone sprays are handy for making strange houses more inviting. "Cats," notes Dr. Becker, exist as both predator and prey, and in predator mode, they need vertical surfaces like climbing towers to feel safe."
Geller, a 71-year-old who normally doesn't smoke, drink or eat meat, joked that he "got corrupted" while trying to connect in a positive way while overseas. For starters, people with a little free Greek restaurant got him smoking Greek cigarettes. The Romanian border guards introduced him to Romanian fruit vodka. The nonprofit World Central Kitchen doled out hearty servings of Romanian chicken and pork, which he ate with gusto.