Winter is on and while we may cover up in the chill, pets also need to stay safe and warm. Animal lover Anushka Iyer says, "Provide the pet with an extra layer of warmth with a jacket. If you have a puppy or a kitten, then it's important to get them get warm clothing as they are even more susceptible to cold. Their diet matters at this time, too. Here are a few of these vet-approved tips to take care of pets this winter season."
Keep them warm
Keeping pets warm is essential for their well-being. Winter can play havoc with their body temperature - even a slight difference in the body temperature can be an invitation to a variety of illnesses and prolonged exposure to cold can lead to hypothermia. To avoid this, keeping your pets warm is a must. Pick up a pet-friendly coat or sweater that's now available online and in stores, for them. Although their fur offers natural protection, an extra layer of warmth will reduce the chances of ills.

Grooming matters
Winter may seem like a lazier season, but don't let that come in the way of your pet's grooming session. Regular grooming is a must to keep your pet's coat and fur shining. This is a sure-shot way to avoid any skin issues like dryness, excessive shedding, itchiness, etc. If a grooming session is not possible, one can always opt for at-home options. Coconut oil, sweet almond oil, and hemp seed oil are great options when it comes to keeping their fur healthy. Warm these up and give them a good massage a day before their bath. Get your hands on a wide-tooth comb/brush. Run it through their body once a day to keep the dirt away and skin healthy.
Cosy, comfortable beds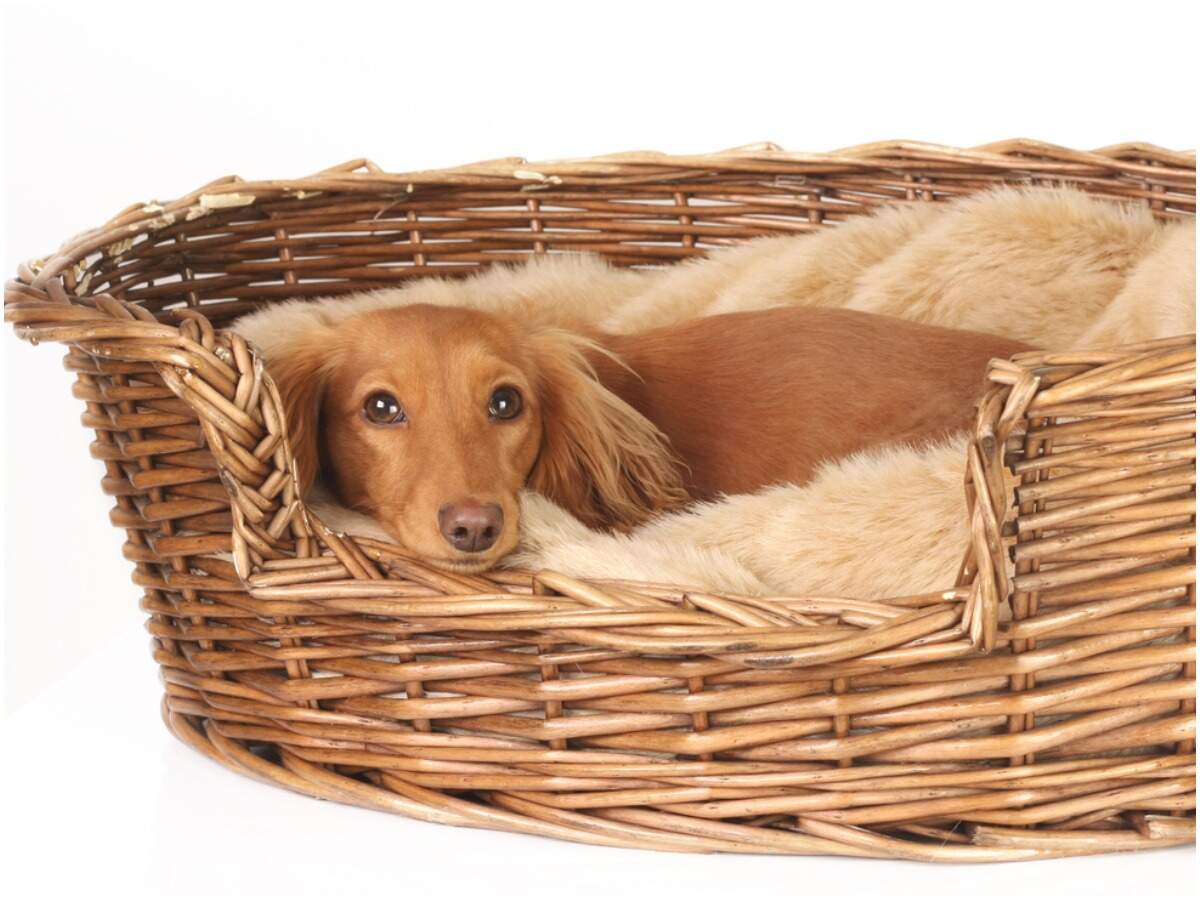 As soon as winter arrives, pets tend to start sleeping more. That's because they too feel warm, cosy and lethargic, just like humans and deserve to catch up on their sleep in a comfy bed. Get one as per your pet's breed and size. While they are always welcome to sleep with you, don't let them sleep on the floor as it will bring them down with a cold."

Ensure the diet in right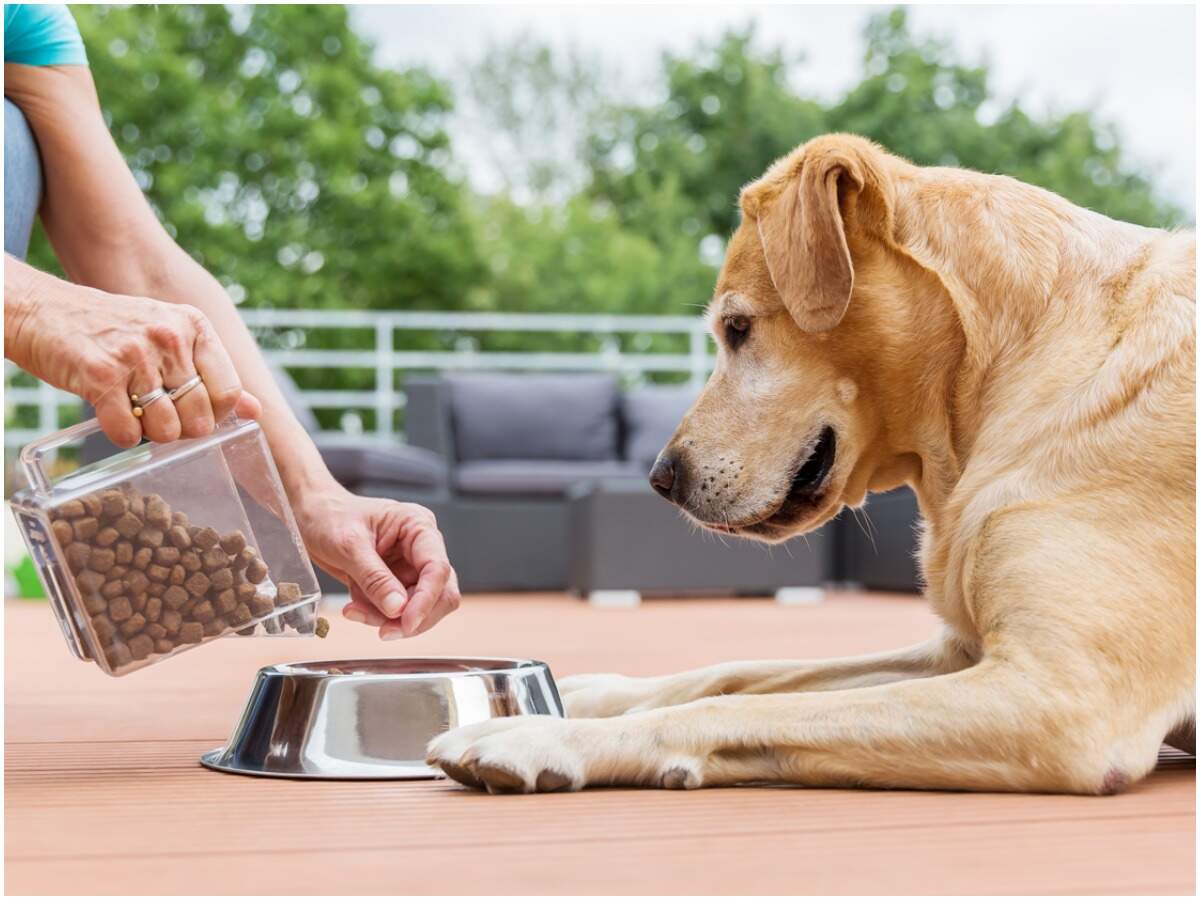 Pets need to stay warm from the outside as well as from the inside. While for outside warmth, they can have beds and clothing, for the inside, they need to have a good diet. This should contain foods that will keep their tummies full and their bodies warm. Chicken or veg soup, oatmeal made with water, rice, carrots, dog food, etc are usually part of a pet's bowl. Even though it is winter, don't forget to add fresh water to their diet.

Vet visit
Our pets dread vet visits. But extreme weather conditions call for one. If you are a parent of a puppy/kitten, you will need to visit the vets more frequently. While a baby will need to stay up to date on their vaccinations, an adult or older pet will need regular health checkups to ensure they are in the pink of their health."

Don't forget to take care of strays
It's an especially good idea to be kind to strays at this time. Get them a warm bed made of jute sacks or simply lay out a plastic bag covered with your old bedsheets so that they have a warm place to sleep, too. Provide them with warm food twice a day. And if possible, get coats to protect them against the bitter cold.

Use these easy tips to keep them warm and snuggly for the rest of the season!



End of the article
News in Brief See All
Poll: What India thinks about the new COVID vaccine

The novel coronavirus not only disrupted the lives of millions of people, but it also took a heavy toll on everyone's mental health and well being. Since the outbreak of the virus, people across the world have been waiting and wishing for a vaccine. But with the launch of the new COVID vaccine in India, people have entered yet another state of confusion.

British-Indian poet Bhanu Kapil wins TS Eliot poetry prize 2020

British-Indian poet Bhanu Kapil won the TS Eliot poetry prize 2020 for her collection titled 'How to Wash a Heart' on January 24, 2021. The T.S Eliot prize is a prestigious British poetry award.
25 Jan 2021, 05:00

5 ways to help kids with nightmares

photostory

The best and the worst breakfast for diabetics

Globally, 42.5 crore people suffer from diabetes and the number is expected to increase to 62.9 crores by 2045, as per the International Diabetes Federation. If left untreated, the condition can put you at risk of serious diseases related to kidney, brain and heart. It can damage your vital organs and all of this makes controlling the condition absolutely important.Breakfast is the most important meal of the day, especially for diabetics since it's the first meal of the day after fasting for so long. This makes eating a healthy breakfast an important factor in keeping a check on the sugar levels.Here is a list of foods that you must add to your daily breakfast in order to manage your blood sugar levels.
Celebrate Your Pet at Every Age. Everyone loves a new puppy or kitten, says Dr. Becker. "They're wildly kinetic, and humorous. An older pet is thinner, bonier. Their coats aren't as soft, they might have bad breath." But, like people, a pet's needs change with age. They may be less active, preferring a leisurely stroll to a rollicking tug-of-war. "Our old retriever, who's blind, still wants to retrieve." Adapting to their changing needs will ensure your old friend remains a healthy and happy member of your family.
Visual Stories
Entertainment

Glimpses from Varun and Natasha's wedding

Life Style

Perfume hacks to make the fragrance last longer

Life Style

Bridal looks of Bollywood beauties

Life Style

Flirty dresses for romantic date nights

Life Style

Ways to tackle lower back pain

Life Style

Makeup tips for sensitive skin and eyes

TV

10 TV celebs that rocked the monochrome look

Travel

World's popular bungee jumping destinations

Entertainment

A look at Siddharth and Mitali's dream wedding

TV

Arjun Bijlani's family vacay in Kashmir is all fun
Comments (0)