The continuous downpour has resulted in a difficult life for strays and while residential societies in big cities don't allow to enter them to take shelter, good Samaritans ensure that strays find basic shelter to be safe. Animal rights activist, Dola Sengupta says, "Last year, around 100 stray dogs and cats died during the monsoon due to lack of shelter and food in Pune and Mumbai. This year, more than 400 of them are on the streets without food and shelter and we are coming across several dogs and cows that are badly injured and falling sick due to the rains. This is disheartening." Luckily, there are some who are turning good-Samaritans for strays this season, by opening their doors to provide them temporary shelter and food.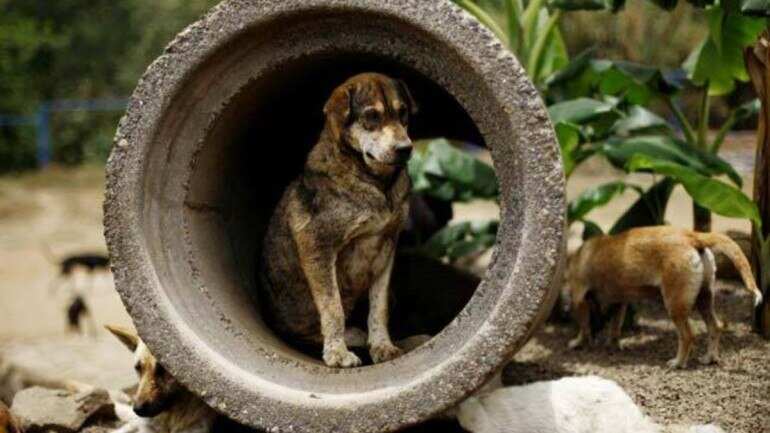 Neelam Shukla, a BBA student, is extending a helping hand to strays is like giving back something to society. She asks, "How can we let stray dogs and puppies suffer in the rains?" She goes on to add, "They keep searching for shelters in this season and most of them hide inside cars and buses to escape the rains, which is very dangerous for them. Considering all these facts, I decided to open my home for 10 stray dogs from my neighbourhood. Since I have a front yard, these pups and their moms can stay safe at my place. I keep checking on them at regular intervals and also instructed my domestic help to put food for them. It feels good to see them in a safe environment."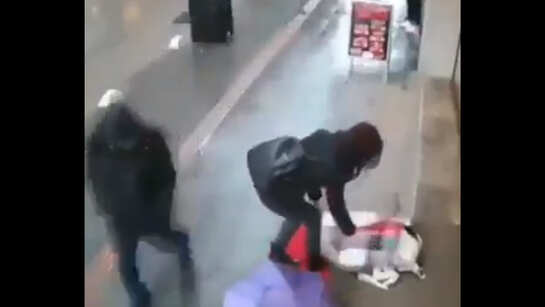 FacebookTwitterPintrest Watch a random act of kindness for stray doggo
Stray animals not only struggle to find a safe place to hide from the rains, but they also find it difficult to scavenge for food. Engineering graduate Suraj Sidhwani who currently adopted a stray cat and a female dog from her neighbourhood say, "The area where I live gets badly affected during rains. While flooding and waterlogging is a common feature this season, the stray animals suffer the most. Last year, due to rains, many stray animals were killed simply because they couldn't find food and shelter. Thanks to the youngsters of my neighbourhood, many stray animals have found temporary shelters for the rains where they are also fed. For stray cows and goats, we have asked a local carpenter to allow them to take shelter when it rains. We feed them whatever we eat and it doesn't feel like a burden at all." Some of the city youngsters are going the extra mile to take care of the stray animals so that these furry friends can find permanent homes.


While engineer Ranjan Shah says, "Recently, my friends and I have adopted 5 stray puppies of Indian breed and we have given them medicine and decked all of them with colourful bows and sent their pictures across WhatsApp. In just a few days, two of the puppies got adopted and we are hoping that the rest find safe homes too."

End of the article
News in Brief See All
Actor-writer Manav Kaul shares a picture of a little free library in Mumbai, inspires readers

Actor Manav Kaul, who is also an avid reader and writer, recently took to Twitter where he shared a picture of a little free library which is set outside his colony in Mumbai.

Tokyo professor sends books to village kids learning Japanese

Students of a Zilla Parishad-run school in a remote village of Maharashtra's Aurangabad district, who have been learning Japanese language, have received help straight from the Land of the Rising Sun. A professor based in Tokyo has sent several sets of books to help these students learn Japanese in a better way.

Antiviral drug used to treat cats also works against coronavirus, say scientists

A drug used to cure a deadly viral disease in cats may be effective as a treatment for humans against the novel coronavirus, as per a study that may lead to the development of new therapeutics. The research, published in the journal Nature Communications, the drug is effective at inhibiting viral replication in lab-grown cells infected with the novel coronavirus SARS-CoV-2.

Why you should treat every individual you meet as an asymptomatic COVID carrier

Recent studies have pointed out that asymptomatic people (those who do not exhibit any symptoms of COVID-19) could be one of the reasons behind the exponential rate at which the disease is spreading across the world.
Make sure your pet is in good company. Pets get lonely and depressed just like people do when they spend too much time alone. Cats are generally better on their own, but dogs and especially puppies don't do well left to their own devices for extended periods of time.
Visual Stories
Travel

Up above the world so high!

Entertainment

Bollywood films with the best costumes

Life Style

DIYs using old books

Life Style

Things you shouldn't put on your face

Travel

Quintessential Jaisalmer experiences

Travel

Indian lakes that tell interesting stories
Comments (0)