-
In the city of Turin, Italy, you are required to walk your dog at least three times a day or risk a hefty fine.
-
In Saudi Arabia, walking a dog in public is illegal. Dogs are almost completely banned, with the exception of working dogs.
-
China enforces a one-dog policy, in which every family is restricted to one dog, should they choose to have one. Additionally, all dogs must be under 4 inches in height.
-
Small dogs are becoming increasingly popular due to a loophole in German tax laws, which allow any dog under 10 pounds to be taxed at the same rate as a rodent – one third the rate.
-
In Switzerland, you must pass a test and take a practical training class in order to have a dog. If you are a first-time dog owner, you have to take a theoretical class apart from a practical training class.
-
In Little Rock, Arkansas, US, your dog cannot bark after 6 pm. It's the law!
-
Anyone caught making "ugly faces" at a dog in Oklahoma, US, is subject to fines or even jail time. The dogs surely appreciate it, but enforcing this rule can't be easy. Can someone define "ugly faces"?
Mr Cute Paws

Hi!
I am Mojo, a two-year-old Labrador retriever (14 years in human age). If I were to describe myself, I would say I am playful, energetic and adorable. My family consists of my mom, dad, grandmothers, grandfathers, and last but not the least, my sister. I have been very naughty since I was born. I have to confess that I have eaten three socks, that is until now... The best part of my day is going for long walks with my family and meeting my doggie friends in the park. One of life's mysteries I have been pondering over is why my sister's friends back away when I just want to give them a sweet kiss and a warm hug? Woof, woof! (That means farewell)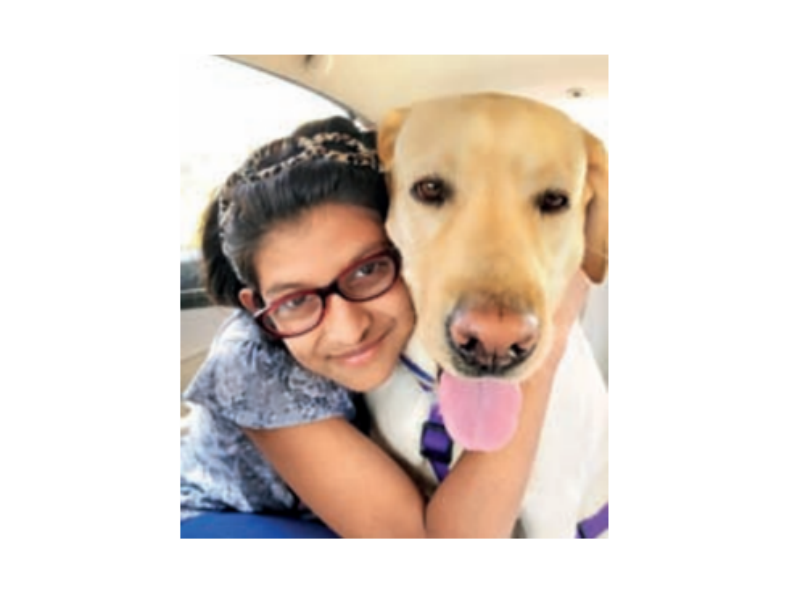 My name is Mehek Mishra and I study in the 5th grade. I love the articles in the Pets & Us column. That is why I am sending you an article about my pet dog, Mojo.
Are you a proud pet parent? Have a cute cat story to share? Maybe your guinea pig is giving you trouble? Whatever is your creature companion,
we are here to listen to you. Mention your full name and your city, and send your photos, queries and stories to [email protected]