Interestingly, the star attractions at the recent weddings of Marathi celebs Sai Lokur and Tirthadeep Roy, and Siddharth and Mitali Chandekar, were their pets! While Sai's pet baby Mocha wore a mini sherwani at her nuptials, Sid and Mitali's baby Dora flaunted a pearl necklace on their D-Day. Pet wedding fashion is a big hit this shaadi season, with not only the brides and grooms, but even their pooches decking up to the nines in embellished Indian wear and smart tuxes.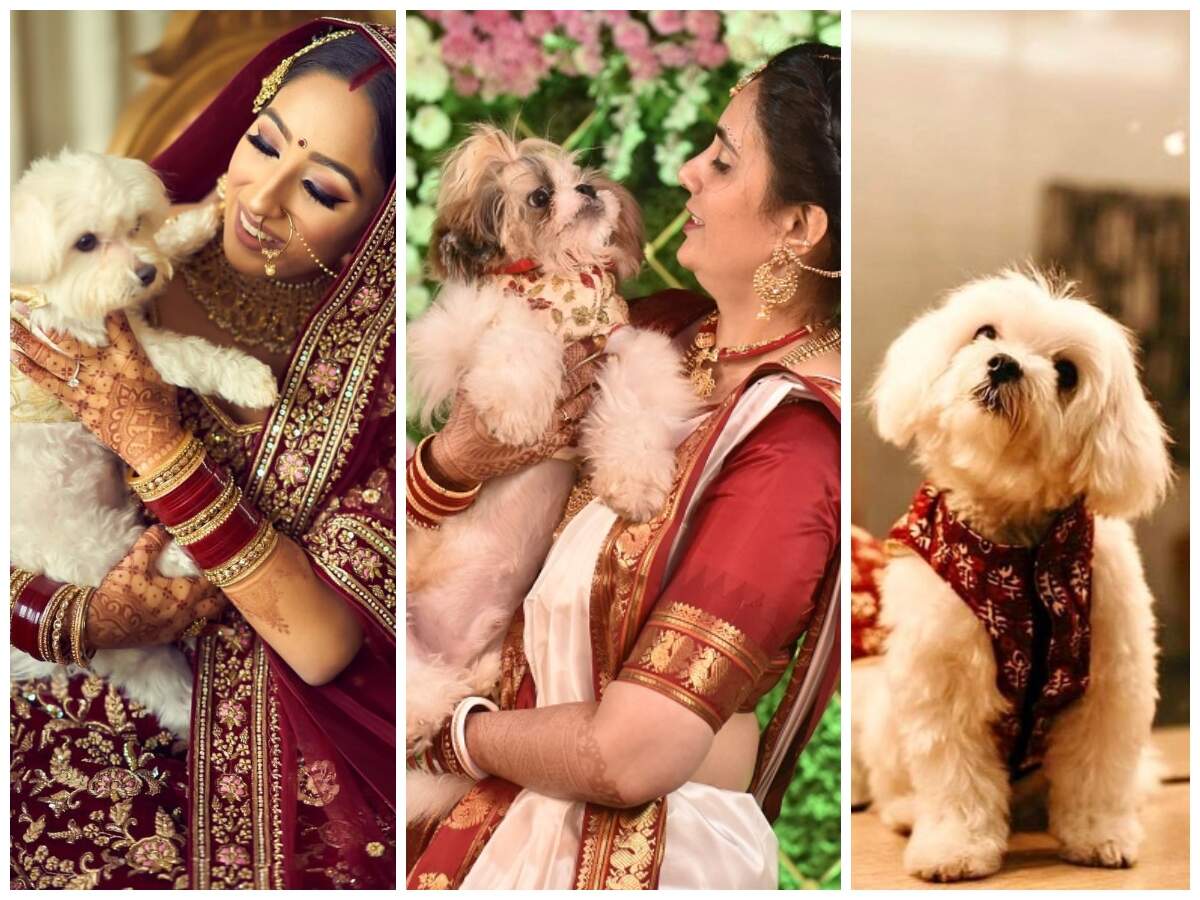 Pooches shine at shaadis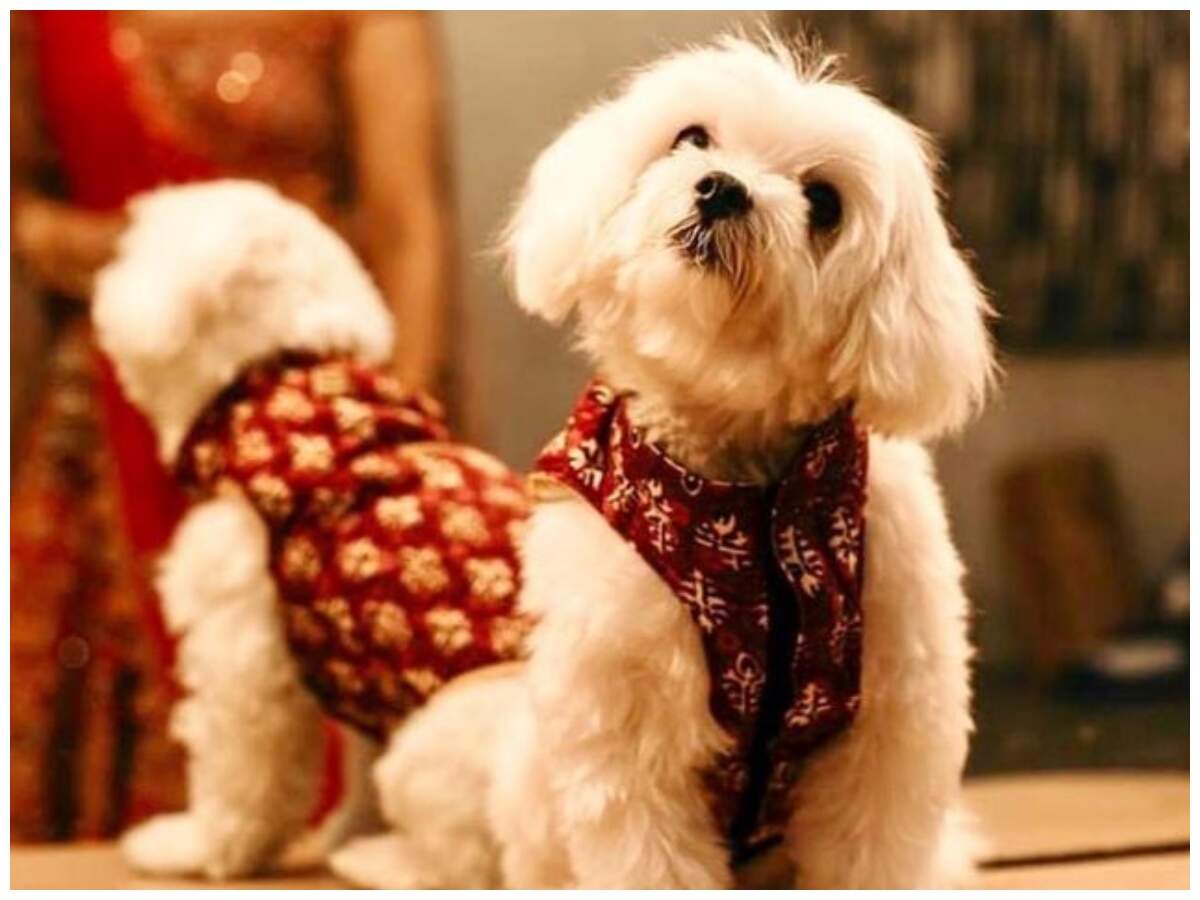 Pic credit: @ThatDoginTuxedo
"Indian weddings are all about details. From wedding invites to outfits, everything is thoughtfully selected," says designer Maahika Mehta, adding that the same meticulous planning is now being applied to pets' wardrobes. "With pets being an integral part of each family, every parent wants their furry babies to look just as glamorous as them," she explains.
From sherwanis with embellished jewels to paithani silk saree bows, pooches are spoilt for choice this wedding season.
Shanaya Malhotra, who will tie the knot this month, says, "My pooch Amy will be sporting a jacket that matches the colour of my lehenga, along with a pearl necklace. I have planned my trousseau keeping her in mind as well."
Comfort is a top priority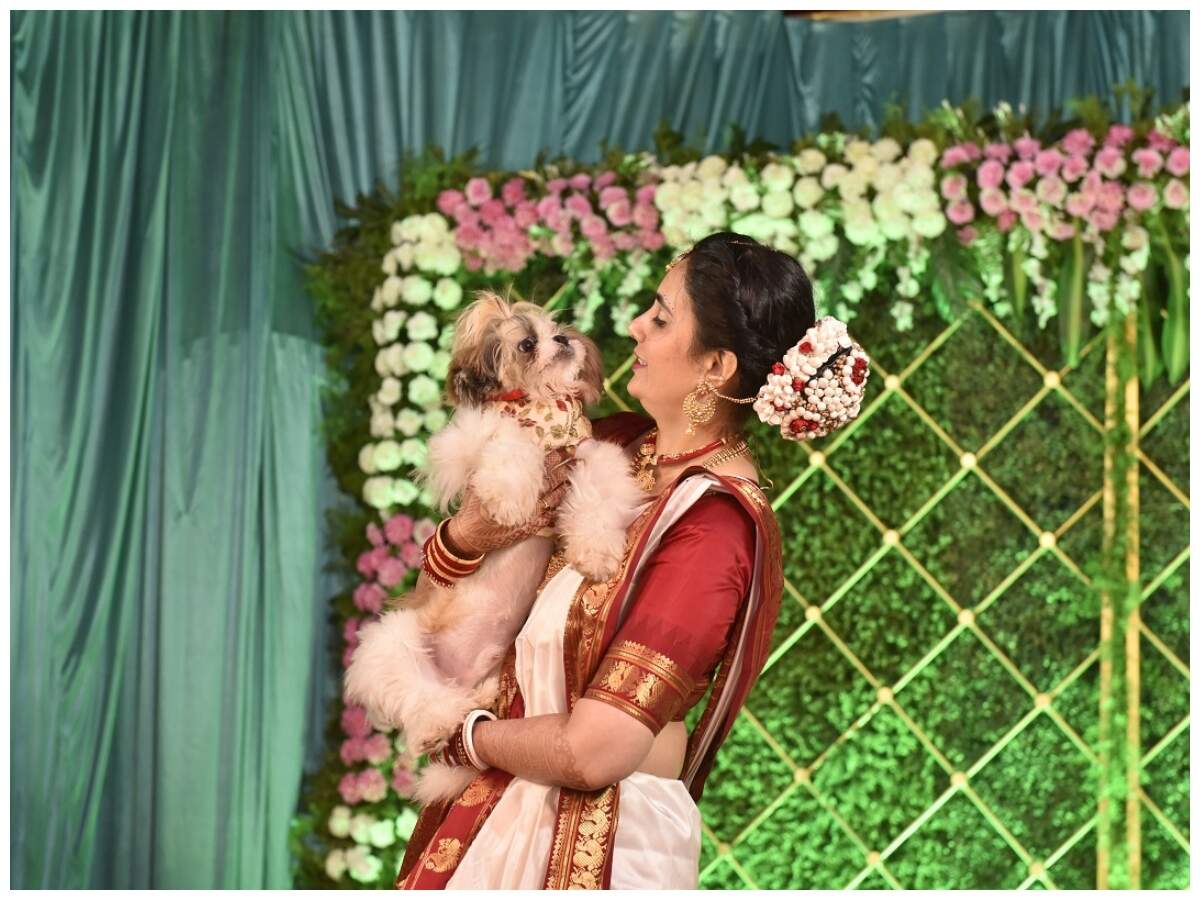 Comfort is of highest priority, when it comes to styling pets, say, parents. In fact, Avantika Banerjee says she took her indie dog, Kittu, and her cat Kitti for several trials, ahead of her wedding. "I chose an outfit that was high on style, but made sure I didn't compromise on their comfort," she says.
Designer Vinay Dey adds, "Opt for a stylish yet minimalistic approach. Pets do not like being overdressed. A beautiful bow, comfy jacket and necklace are enough. Make sure you don't overdo it and hassle your pets in the bargain."
The growing demand for pet wedding wear has created a niche market for it, and so today, pet parents have ample options to choose from.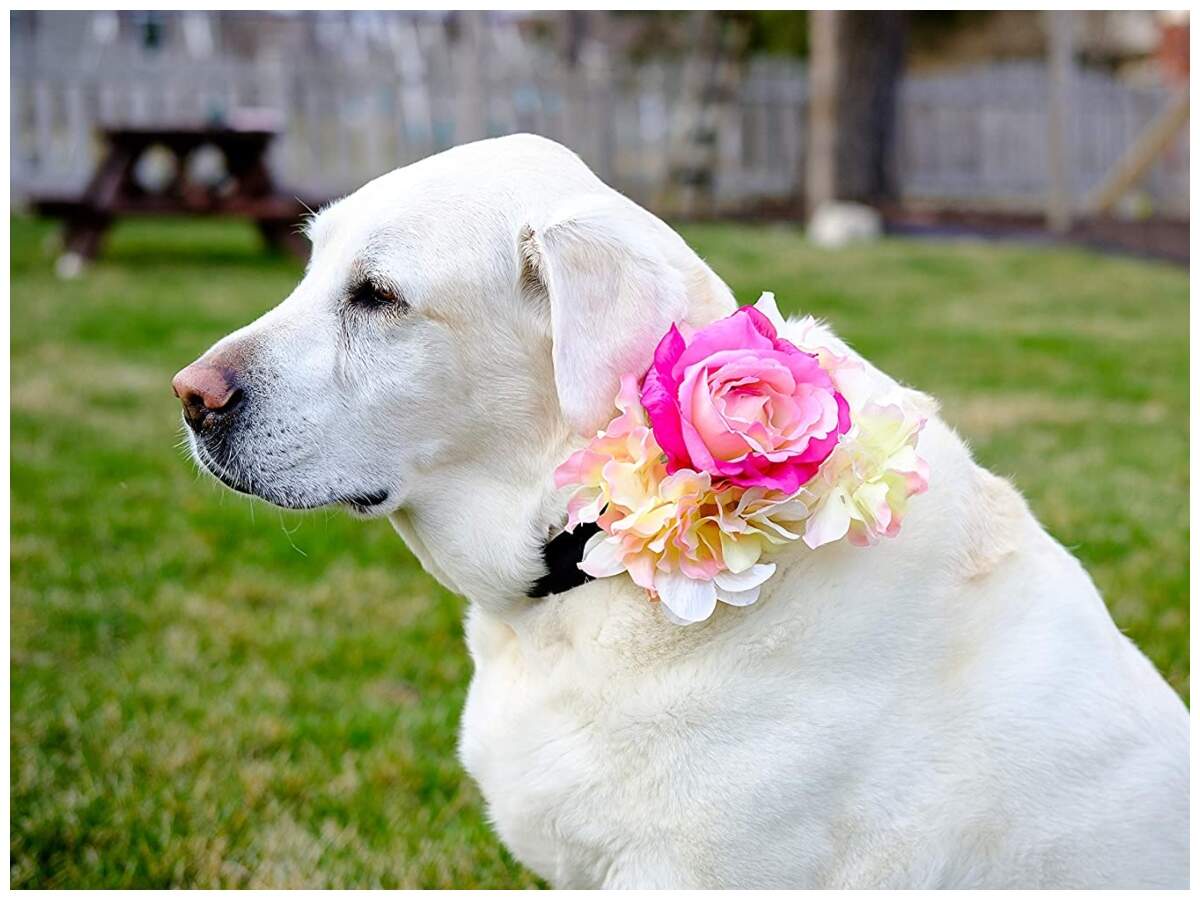 Kunda Kulkarni, a pet fashion designer says, "There are a lot of opportunities for designers to be creative as well. From sherwanis to jackets and kurtas - design outfits keeping the theme of the wedding in mind. Pet parents don't want something frivolous and take pet fashion seriously, which keeps us on our toes as well, and makes us constantly think out of the box."


End of the article
News in Brief See All
18 Feb 2021, 18:18

The strangest signs of COVID-19 identified so far

photostory

Coronavirus can survive longer on glass and plastic

Wearing a mask, washing our hands and cleaning frequently touched surfaces are a few ways we can reduce our risk of catching the COVID-19 virus. While we all practice utmost caution when it comes to cleaning surfaces, we need to be more careful about cleaning some of them.This is because the novel coronavirus may survive for a lesser time on paper and clothes than on impermeable surfaces like plastic and glass, find a new study conducted by the Indian Institute of Technology- Bombay. The coronavirus infection can be easily transmitted through virus-laden respiratory droplets that can form fomite upon falling on surfaces, which can serve as a source for the spread of infection.
4 Feb 2021, 17:01

Words you never knew existed

18 Feb 2021, 13:00

Natural ways to deal with dry hair
Plan for When You're Not There. Make sure your pets are provided for during those long hours when you're away. Dr. Becker suggests technological options. "DOGTV has stimulation and relaxation channels, and there are apps that control contraptions that talk to your pet, or dispense treats. Pheromone sprays can also reduce anxiety, creating that kumbaya atmosphere." And, of course, daycare and dog walkers are a great way to enrich your pet's day. "Know someone who wants exercise? Maybe they'll walk your dog."
Visual Stories
Entertainment

10 Times Vani Bhojan stunned in ethnic wear

Entertainment

Actresses who stunned in ruffle outfits

Life Style

Bebo's maternity moments that made us go aww

Life Style

The strangest signs of COVID identified so far

Life Style

Making brown look stylish

Entertainment

Diljit Dosanjh - Sonam Bajwa: Must See Pictures

Life Style

Bizarre gold items that still sound absurd

TV

Tanvi's unique wedding sari is beautiful

Entertainment

Priyanka Mohan's pretty pictures

TV

Hiba Nawab's must-see trendy style
Comments (0)