With the increasing environmental concerns, it has become imperative to make conscious choices in our day-to-day lives. And while we ensure that we switch off the lights when not needed, turn off the tap after use, buy local, say no to plastic and plant more trees, for lower carbon footprint, many don't really pay attention to becoming ecologically responsible pet parents. Your furry babies' food, toys, grooming products, etc also have an ecological impact. Many pet parents have chosen to reduce the carbon footprints by being conscious and making simple changes in choosing the right and sustainable products for their pets and the activities they plan for them.
Pune-based homemaker Sheetal Deshmukh ensures that she donates old toys of her pets — Jimmy, Golden Retriever, and April, Persian Cat — to a pet shelter and reuses old toys of her friends' or relatives' pets. Besides, she has now started to buy only wooden toys. "Initially, I did buy plastic toys, but now I've completely stopped buying them. I am a part of a Facebook group where a lot of pet parents barter toys, beds, bowls, etc," adds Sheetal.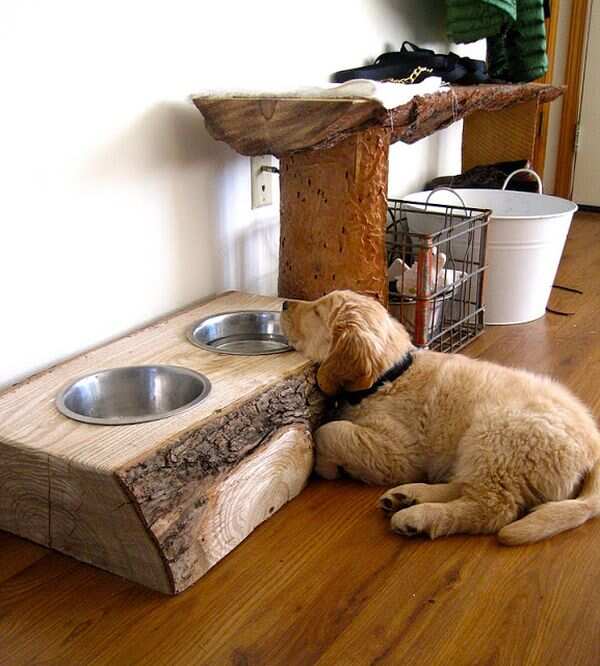 Delhi Hardeep Ahluwaliam businessman says that pet parents who take their doggos to the park cars must stop immediately. "It is important that you don't drive to parks that are near your house and instead walk your pet to the park every day. You can help cut down carbon footprint to a great extent. I have been doing it for years."

Gayatri Sharma, veterinarian and pet nutritionist, suggests that the best way to go eco-friendly while choosing food your pet is to feed them home-made food. "A lot of pet parents prefer readymade food for their four-legged babies. However, if it is not feasible for you to cook for them, make sure you don't buy supplies that are packaged in single-use plastic. Another alternative would be to buy loose food from wholesale stores and carrying your own containers," she adds.


Devanshi Shah, founder and CEO, PetKonnect, online pet community and pet services aggregator, shares a few ideas you can consider to reduce your carbon footprint:

Poop bags: Pet parents have become more aware of picking up after their furry charges when on a walk. Hence there has been a rise in the need to find biodegradable alternatives to single-use non-recyclable plastic pick up bags. You can either get recyclable versions of these bags or better yet you could use a pooper scooper which you can reuse and is very easy to clean. Even old newspapers are also a great eco-friendly option.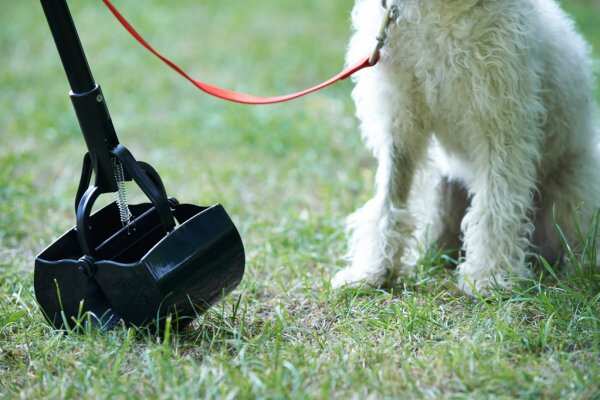 Pet paraphernalia: It is all about reducing, reusing, and recycling. Give old items to shelters or NGOs, or learn to craft them into something new that serves a different purpose. Just try to not throw things in the trash as much as possible. There are many recyclable products that are produced in a sustainable manner that you can shop for today.

Adopt, not shop:Adopting an animal from a shelter and giving it a forever home is not just one of the kindest things you can do, this also has a very positive impact on the environment by demoting breeding and taking animals off the streets.



End of the article
News in Brief See All
New dog walking rules in Germany unleashes debate

Agriculture Minister Julia Kloeckner announced that she had taken expert advice and was introducing a law to ensure dogs go for a walk or run in the garden at least twice a day for a total of an hour.

'We all know what's at stake this year': Meghan Markle calls for 'change' in upcoming US election

Meghan Markle, wife of Prince Harry, is making the headlines again! She recently broke from protocol normally followed by British royals in calling for a "change" in the upcoming US presidential election.

Mayonnaise: Can it kill lice?

Mayonnaise is a combination of egg yolks, vinegar, and vegetable oils. Many people use mayonnaise in an effort to find a safe and more natural lice remedy. To effectively get rid of lice, you need to get rid of both the parasites and the nits. Surprised? Read more to know the details!

Malala is starting her book club this October

Activist, Nobel Laureate and author Malala Yousafzai is all set to start her digital book club in October 2020. Malala's upcoming book club is aptly called 'Fearless'.
Spay and neuter your pet. Studies have shown that pets that are spayed and neutered live healthier, longer lives. Plus, spayed a neutered pets are less likely to develop behavior problems.
Visual Stories
Travel

India's best destinations for solo travellers

Entertainment

Bollywood films adapted from books

Life Style

Fashion mistakes you must avoid

Travel

Famous mountains & peaks across the world

Life Style

Easy DIYs to reuse old clothes

Travel

Best budget destinations in North India

Life Style

Benefits of raw milk for skin

Travel

Indian lakes that tell interesting stories

Entertainment

Celebrities who spread love through their style
Comments (0)