Priyanka Chopra's baby Diana is wearing it, Paris Hilton's pets are flaunting it and Lisa Vanderpump's Giggy owns million dollars worth of it - pet jewellery is a thing now! And while celebrity pets are no strangers to bling, be it desi non-celeb, pet parents or anyone. People splurge on customised necklaces, belts, rings, chains and more for their furry babies. Here's how, and well, 'why'....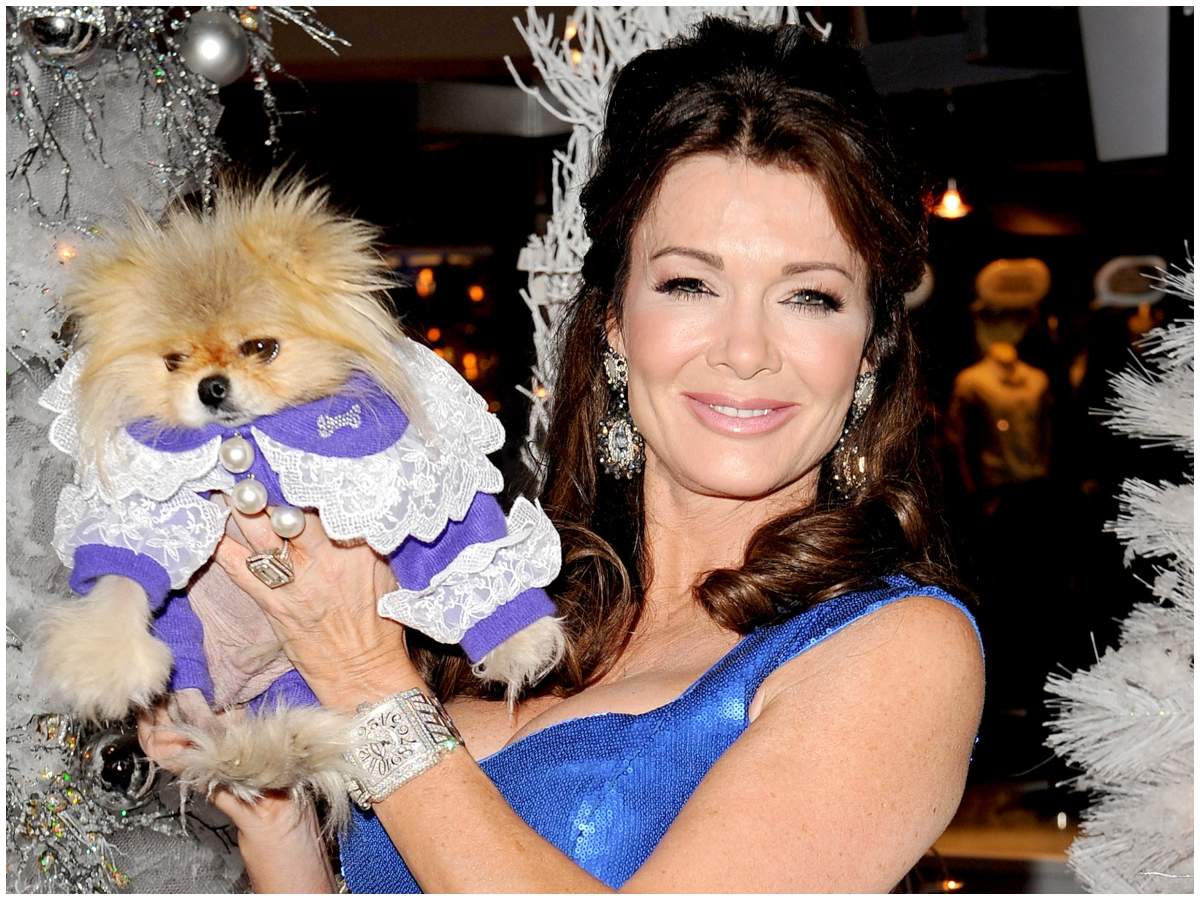 Real Housewives of Beverly Hills fame Lisa Vanderpump's baby Giggy all jewelled-up
'Our babies deserve jewels too'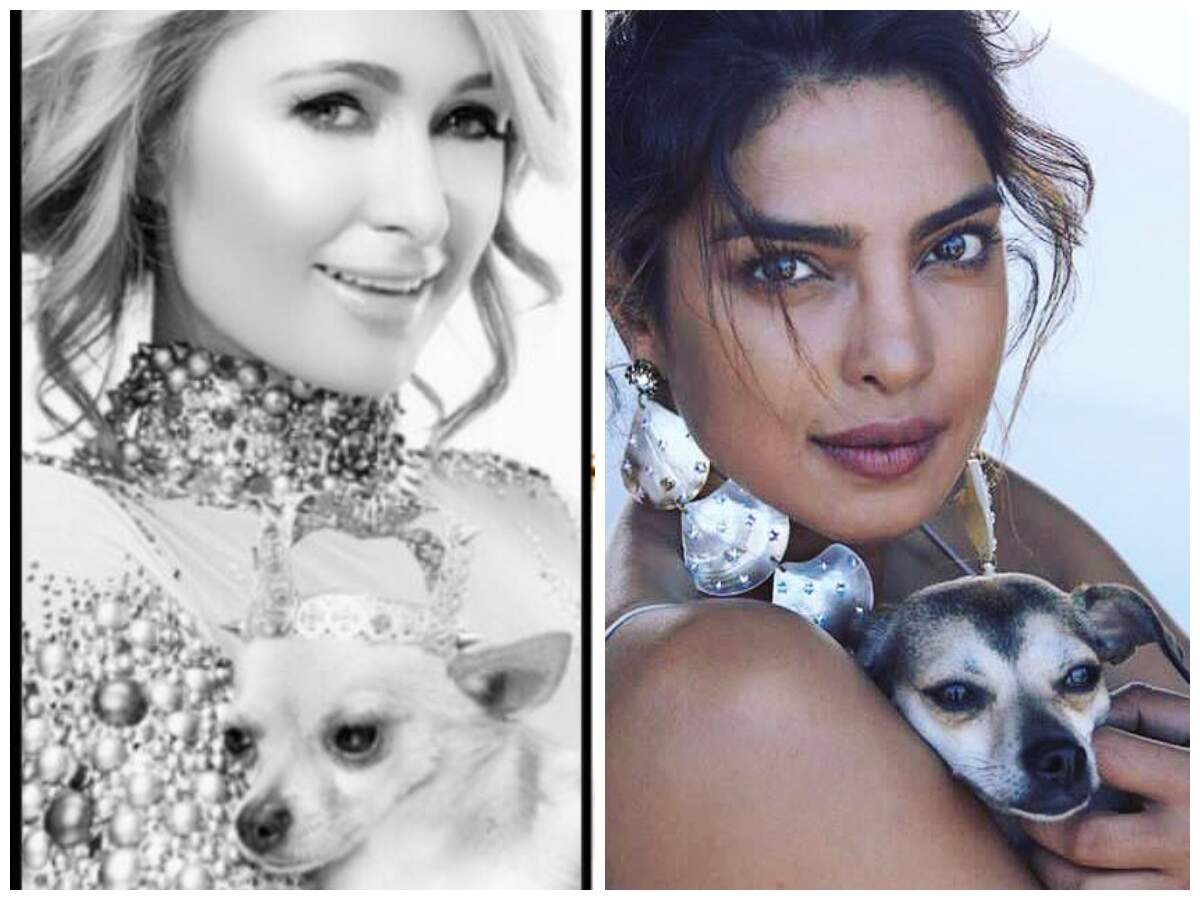 Parents gift their children jewellery, clothes and money. So, why should their furry babies not be part of the tradition? "They are just like our kids, so why not?" asks Sukhada Wadgaonkad, a builder, who shares, "Animals bring prosperity to homes. They keep the vibration at home positive and are part of the family, so they deserve to jewel up for the occasion as well. I have gifted my baby boy - Timtim - a customised diamond and silver belt, with his name written on it. He will be Diwali-ready, just like us."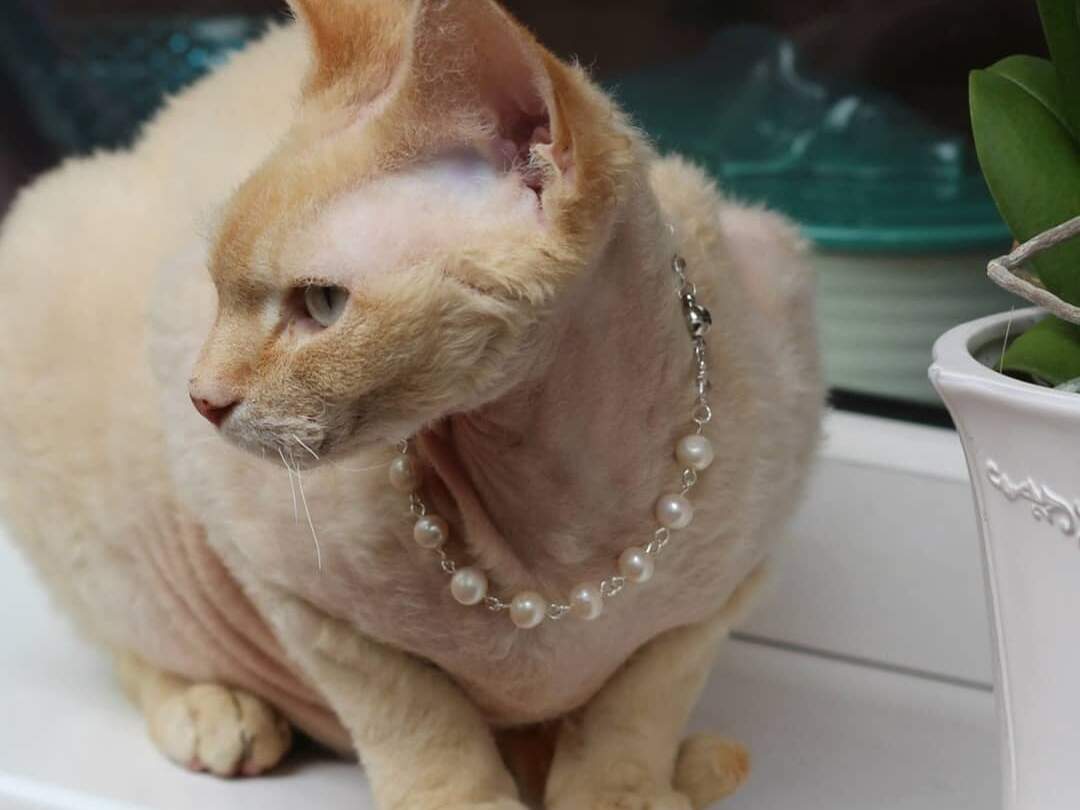 Be careful girls, cats are flaunting pearl necklace like a pro!

Cat mom Sarita Saluja, an architect, who lives alone with her cat Angel in Mumbai, says, "It is a great investment for pets as well. She is like my child. I've always been spoilt by my family, and so, I plan to spoil her the same way. Since Angel is so calm and friendly, I gave her a pearl necklace that will remain with her forever. If Angel ever gives birth, I will gift her babies jewellery as well. It is something that remains forever as a symbol of your love for the pets," says Sarita.
Meanwhile, Dr Vibha Deshpande - an oncologist who is mom to a baby doggo Alfie - says, "Just like we receive jewellery from our parents and wear it proudly, our babies will have pieces to treasure too. For example, my boy Alfie received a turquoise pendant from me this time. He loves wearing it, and posing for a pretty picture."

Heirloom jewellery for pets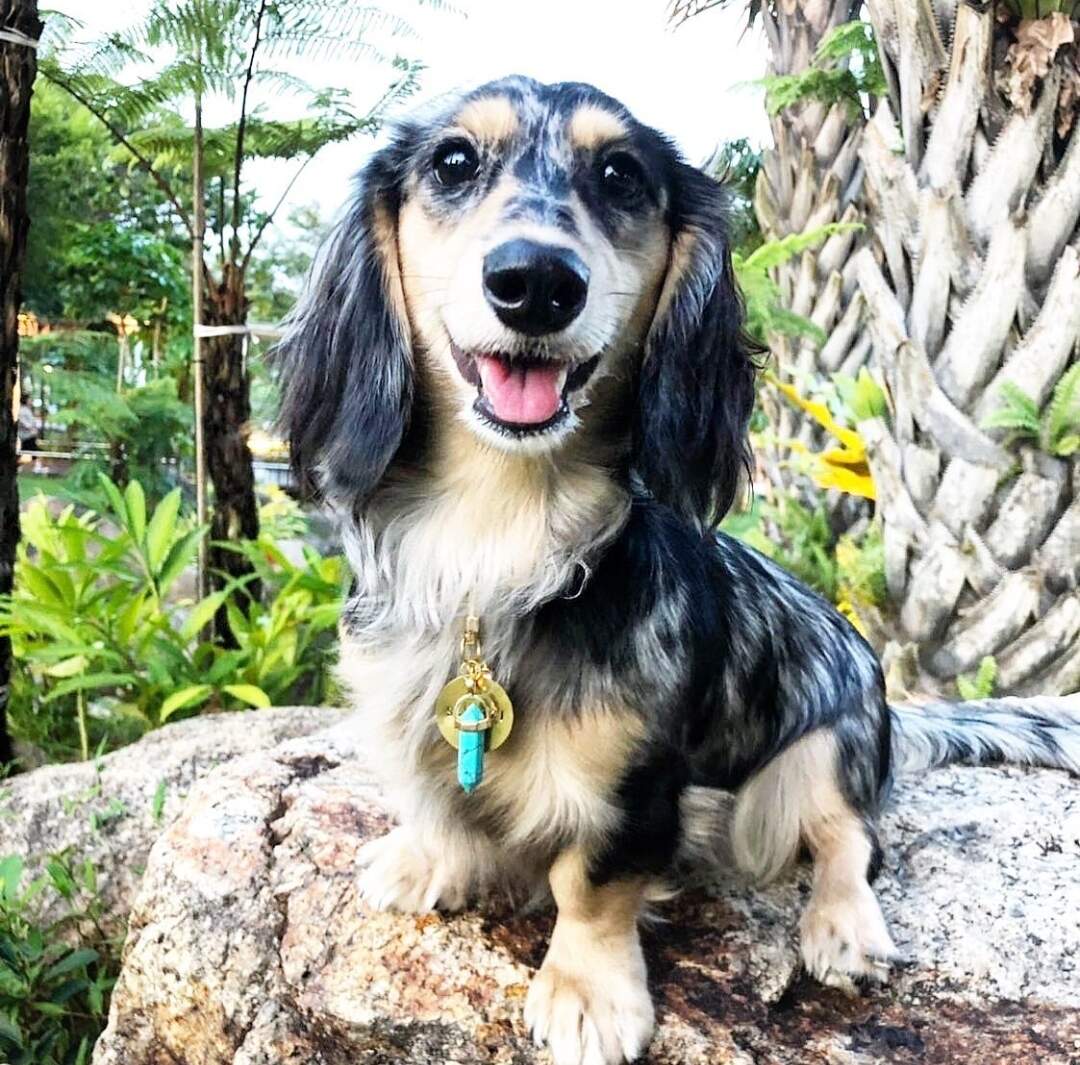 Dr Zeba Khan, a hotelier, whose aristocratic family has ties with the royal family of Udaipur says, "Our family has a long tradition of gifting jewellery - to human, as well as furry, loved ones. My great grandparents gifted their dogs with gold-plated belts. The dogs had also protected my grandfather during the Partition, and their jewels are still with us. We have preserved them with pride and tell their heroic tales. I believe pets really fight for their parents and always wish them well. So, this Diwali, it is a perfect time to continue this tradition of gifting them jewellery."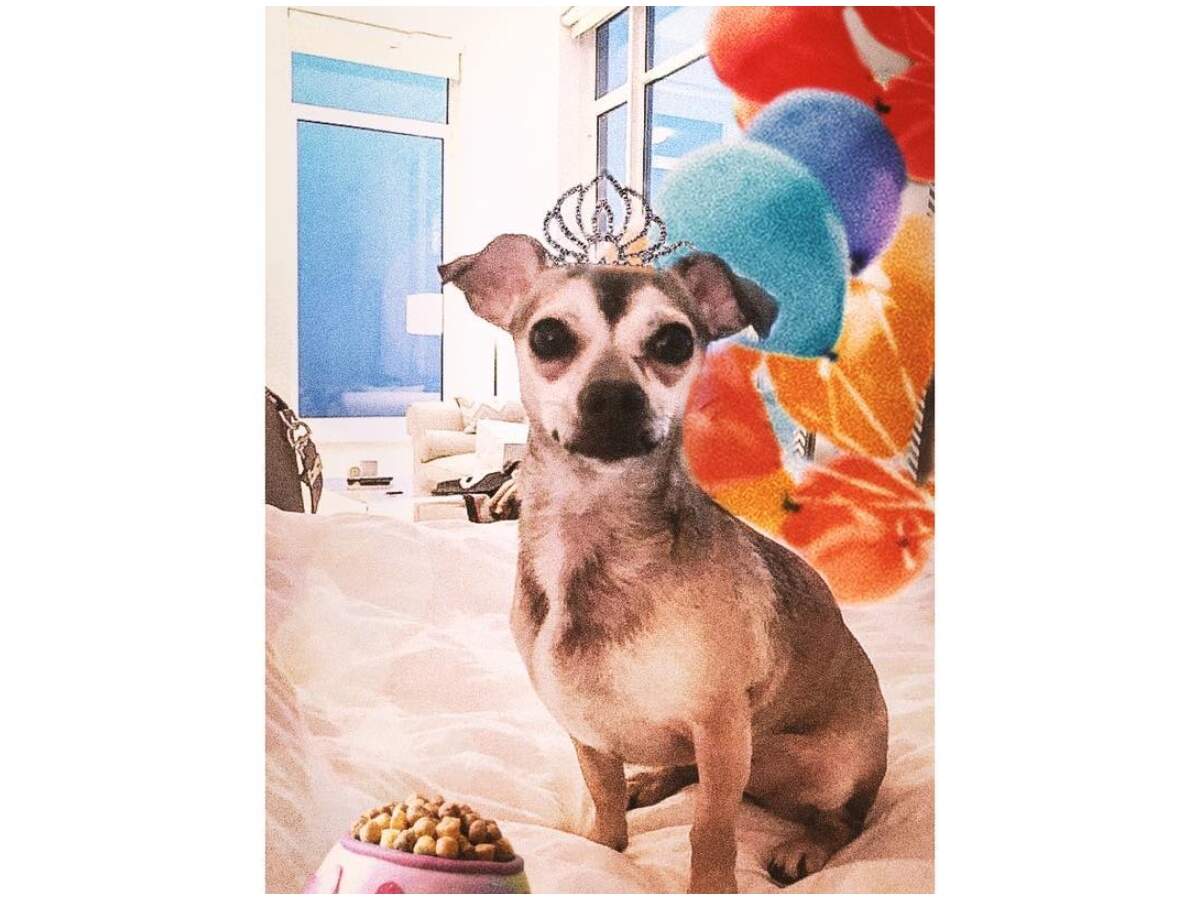 Priyanka Chopra's baby Diana flaunts her tiara
A rising trend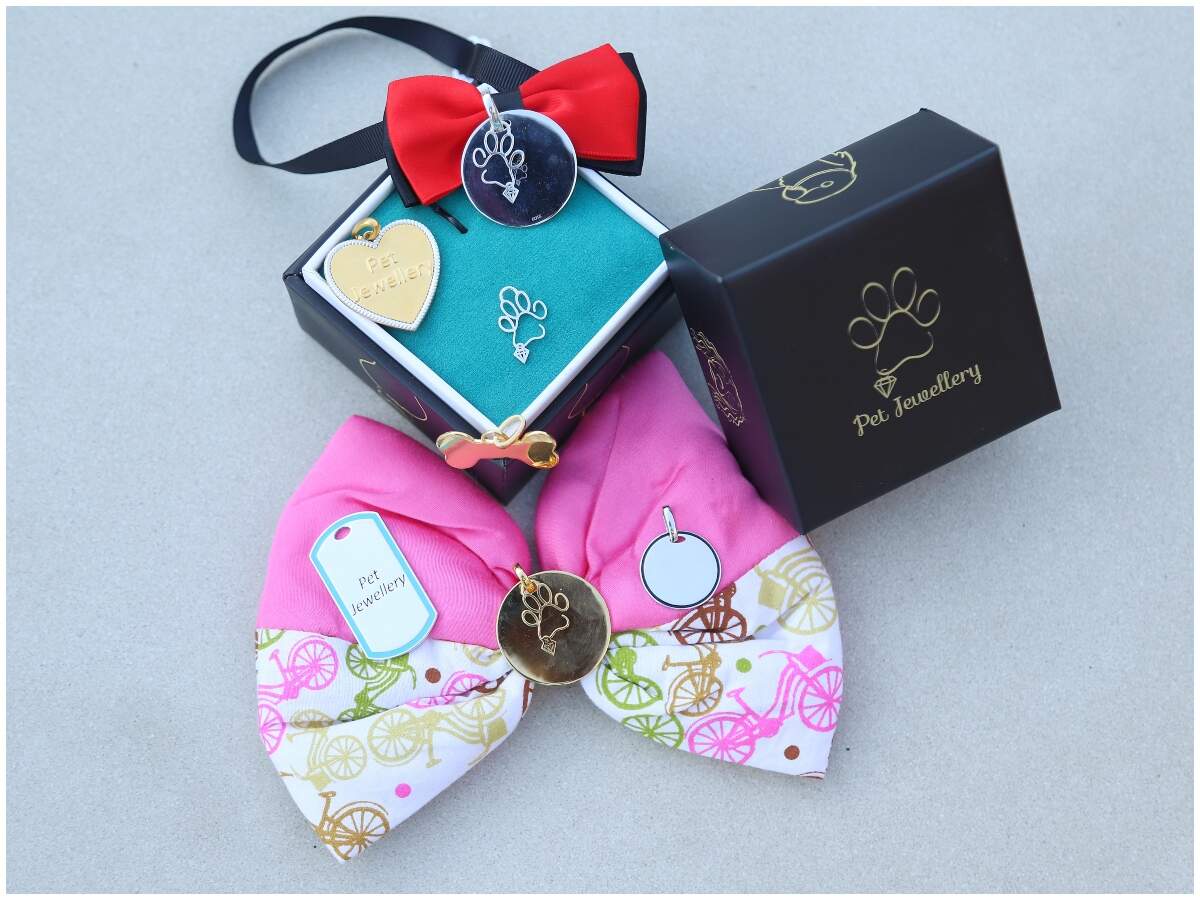 Ideal gifts for pets

Pet jewellery designer Prernaa Makhariaa, who started her brand in Mumbai that creates exclusive jewellery for pets, shares some insightful details on the growing trend of gifting jewellery to pets. "The idea to start a brand for pet jewellery came to my mind when I used to struggle to find jewellery for my pet baby and I often thought, there's nothing for them in India. After I lost my baby, I started this brand in memory of my pet and we received a great response from across the country from the pet parents. We have been getting crazy amount of requests on social media this season.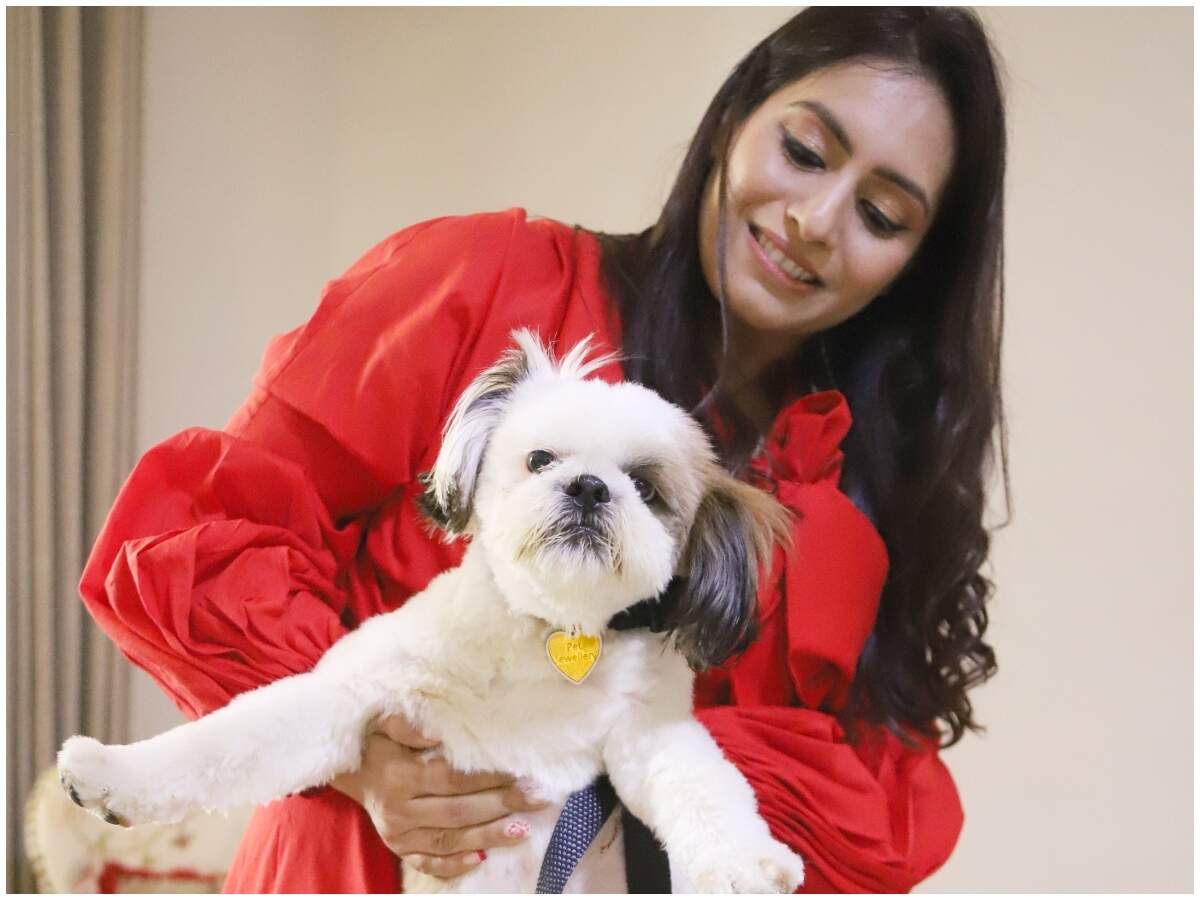 Prernaa Makhariaa
We mainly make custom make jewellery and pet tags and even have twinning jewellery option for pets and pet parents, which is popular as well. We mainly use brass silver and gold, which is dependent of family to family and we create nine karat gold jewellery for the pooches. Brass and stainless steel are the popular ones. We make these jewellery in a way that it does not reach their mouth so the pets cannot chew it or take it out. People who want to gift gifts to their friends and family who own pets are also coming to us this season as these jewellery make the best and a different festival gift. Besides all these, we are also witnessing demands for evil eye necklace and lucky charms for pets."

End of the article
News in Brief See All
Look out for these top tips before you invest in a new make-up product

It's easy to want to get your hands on every new make-up product that you think will complement your skin. But it's difficult to know which one is right and which one is wrong for you.

How to identify the quality of raw materials for furniture

While aesthetics takes centerstage when deciding on the furniture, budgets need to be factored in as well. Understanding what makes a quality piece of furniture requires a deep dive into what raw materials can be used and what are the benefits of these materials.

Healthy adults to receive vaccine for COVID at later stage, likely 2022: Book

Even if a vaccine against the coronavirus is available by early next year, healthy adults, without any underlying illness, are not likely to receive it before 2022, according to a new book 'Till We Win: India's Fight Against The Covid-19 Pandemic'.

Two Indian authors make it to Elena Ferrante's list of favourite books

Elena Ferrante listed her favourite 40 books by female authors and Jhumpa Lahiri's 'Interpreter of Maladies' and 'The God of Small Things' by Arundhati Roy made it to the list.
Put a ball in your dog's food bowl if he or she eats too fast. They be forced to move the ball around to get to all the food.
Visual Stories
Entertainment

Actresses who worked through their pregnancy

Life Style

Hottest lehenga looks of Mouni Roy

Entertainment

Divas who rocked the Maang Tikka

Entertainment

Top 10 Latest Looks of Diljit Dosanjh

Life Style

Interesting ways to throw a bachelor party

Life Style

10 things about Princess Diana that are 'uncommonly' royal

TV

Sayied Sana Khan's stunning bridal look in red

Life Style

DIY creations using pressed flowers

Entertainment

Disha Patani's ravishing bikini pictures

TV

Nidhi Bhanushali turns boho-chic
Comments (0)