Holi is just round the corner and our enthusiasm is at an all-time high. We all have an idea about the harmful effects of colour on pets, and animals, but it never harms anyone to read it all over again. Especially, during this time. Here are a few pointers to keep in mind when it comes to Holi colours and your pets.

Why pets suffer

Harmful chemicals in colours can take a serious toll on your pet as their skin is thinner than that of humans and the skin barrier function too is very weak.
Also, some breeds are more susceptible to the damage than others. Short hair coat breeds are more at risk than long hair coat breeds.
Puppies and senior pets are highly vulnerable as their immunity levels are low; they are susceptible to infections.


Why colour is harmful
Most pet parents feel that as long as they use dry colours on their pets, there's no harm. It's important to know that these colours contain lead which can be toxic to pets.
Inhalation of colour powder can also cause nasal irritation and possible respiratory allergy or infection. Most pets get paranoid when you rub colour on them, since it very often gets into their eyes and nose, making them very uncomfortable. They also tend to lick their body; taste of dry colours makes them prone to vomiting. Some breeds are so sensitive that their skin develops rashes because of dry colours.


Precautions to take

Keep your pet away from people who tend to throw water balloons indiscriminately.
Sensitise kids on the pain and discomfort that pets go through.
With festivities come the mandatory boxes of sweets. Most dog owners don't enjoy anything till they share it with their pets. Desist from this habit, especially where chocolates are concerned.
Keeping your pets indoors is the safest option to protect them from all the merriment.
What's the next step?
Do not use kerosene, spirits or any hair oil to clean the colour off their coat, if by any chance your pet has been smeared with colour.
Any light dog shampoo should be good enough to remove colour from your pooch.
If the dog has been hit in the eye with a water balloon, wash the eye with clean water. If irritation persists, consult your veterinarian.
Colours should be off limits for your pet. Seek medical advice if he has licked or ingested any colour.
Holi colours may cause...
Loss of appetite, vomiting, diarrhea, constipation, sneezing, coughing, discharge from nostrils and excessive thirst
Constant biting of own skin, itching or licking, rashes on skin
Excessive hair fall
Watery, red eyes. If irritation persists, consult vet
Did you know?
A tarantula spider can live for more than two years without food
Around 50 percent of orangutans have fractured bones, due to falling out of trees on a regular basis
Macaques in Japan use coins to buy vending machine snacks
Norway knighted a penguin
A study measuring the effects of music found that cows produce more milk when listening to soothing music

-By Dr Umesh Kallahalli


Whatever is your creature companion, we are here to listen to you. Send your photos, queries and stories to
[email protected]




End of the article
Experience yoga & Ayurveda in breathtaking destinations.
Ad AyurUniverse
Enjoy special savings to Mumbai, Delhi, Hyderabad, and more
Ad Qatar Airways
Investors' fear of scams hurting genuine ICOs and STOs
Ad OddUp
Treat Every Poop Like a Miracle aka How to Easily Potty Train a Puppy. When potty training your dog make sure to pay attention & praise them every single time they do their duty outdoors. If you treat every pee & poop outdoors like it's the best thing that ever happened they'll catch on pretty quick.
32 acre project in Tumkur Road from 34 lakh
Ad Prestige Jindal City Bangalore
His condition is worsening; I need Rs 15 lakh to save him.
Ad KETTO
Schedule payments for future with Remit Money.
Ad Remit Money
Invest ₹18k/M & Get 2 Crore Return
Ad Policybazaar
4-year-old will slip into a coma without liver transplant
Ad Milaap
What if a simple turn could take your passions up a notch?
Ad The All-New RAV4
Celebrate Your Pet at Every Age. Everyone loves a new puppy or kitten, says Dr. Becker. "They're wildly kinetic, and humorous. An older pet is thinner, bonier. Their coats aren't as soft, they might have bad breath." But, like people, a pet's needs change with age. They may be less active, preferring a leisurely stroll to a rollicking tug-of-war. "Our old retriever, who's blind, still wants to retrieve." Adapting to their changing needs will ensure your old friend remains a healthy and happy member of your family.
What if there is a way to expand your horizons in a snap?
Ad The All-New RAV4
15 most beautiful women in the World!
Ad KnowthiStuff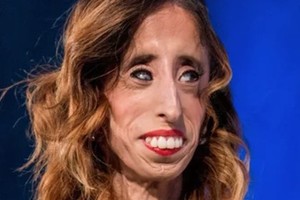 Remember Her? Take a Deep Breath Before You See Her Now
Ad Global Hot News
Comments (0)
Refrain from posting comments that are obscene, defamatory or inflammatory, and do not indulge in personal attacks, name calling or inciting hatred against any community. Help us delete comments that do not follow these guidelines by marking them offensive . Let's work together to keep the conversation civil.

Be the first one to comment