It was fun day out for pets and their hoomans when Pet Fed organised the Pet Fed Gold Party in Noida to kick-start this year. Last year, the organisation could not organise the main event due to the pandemic and restrictions on social gatherings, but on Sunday, it managed to host a small party for pets, keeping COVID protocols in place, with just 100 people.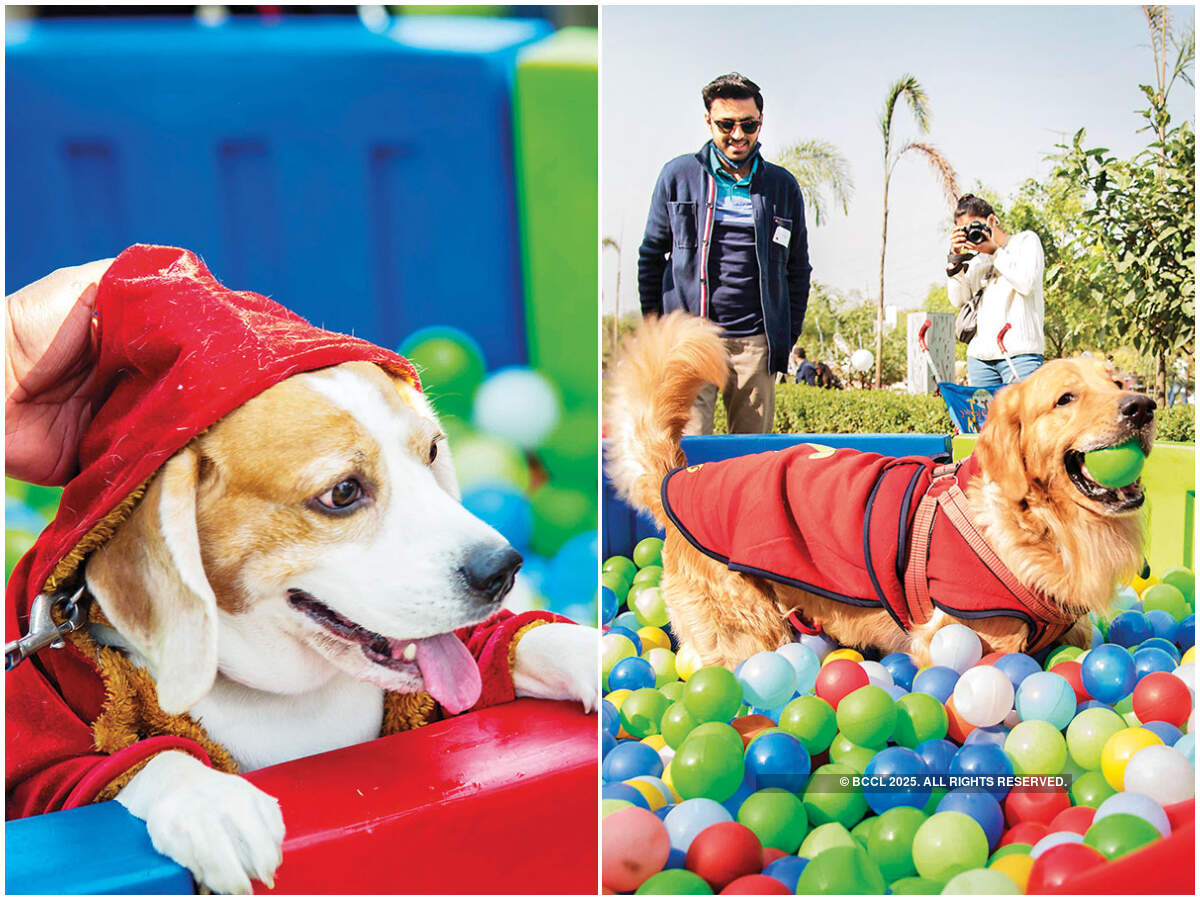 With temperature checks, social distancing and sanitisation, pets party with caution
From temperature checks of humans to sanitising pets' paws, the party saw a limited number of guests with entry through prior registration. Rohit, a pet parent, who attended the party with his pet, shared, "I was sure of the safety measures, which is why I came here without any apprehensions."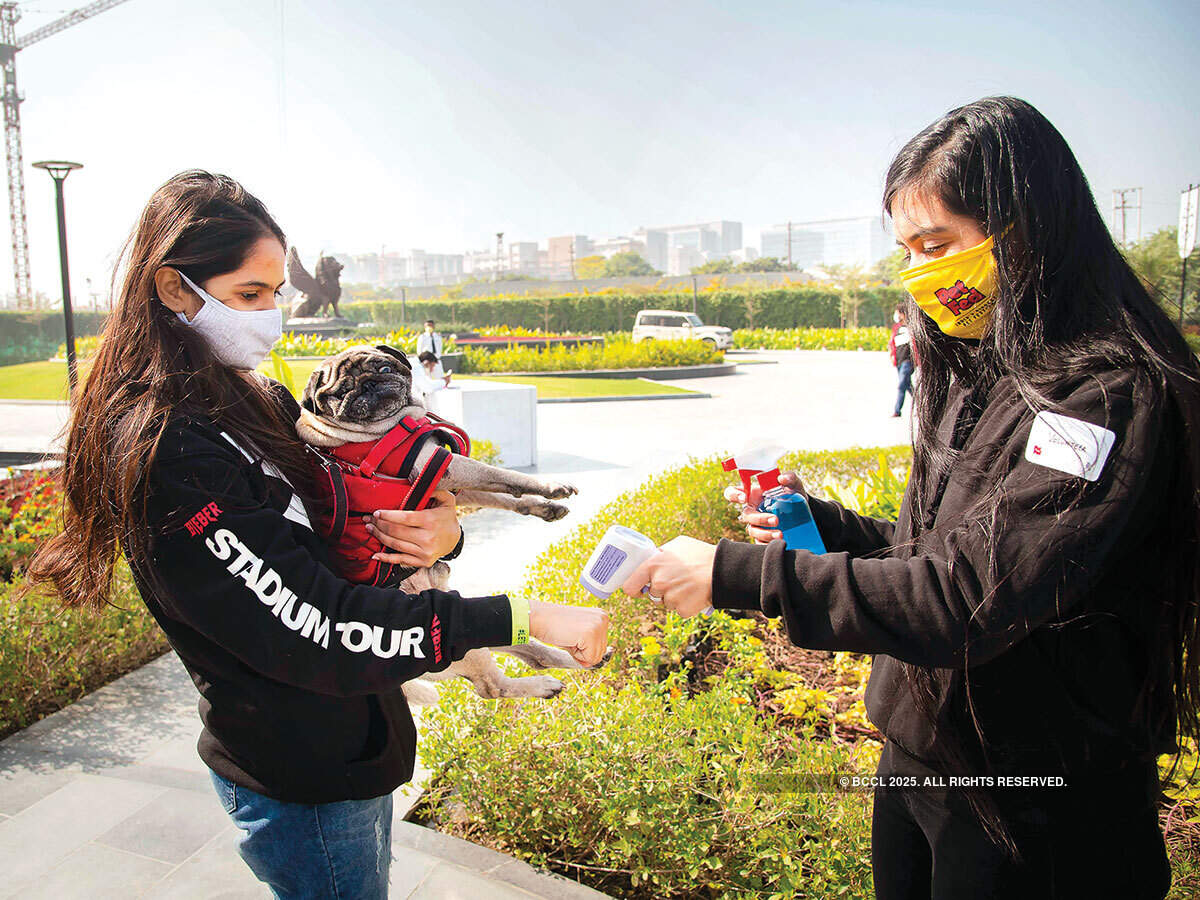 Another pet parent added, "This is the first event we are attending amid the pandemic, and I haven't seen these many people in nearly one year. I am planning to maintain social distancing here as well, but I feel this is a step closer to normalcy."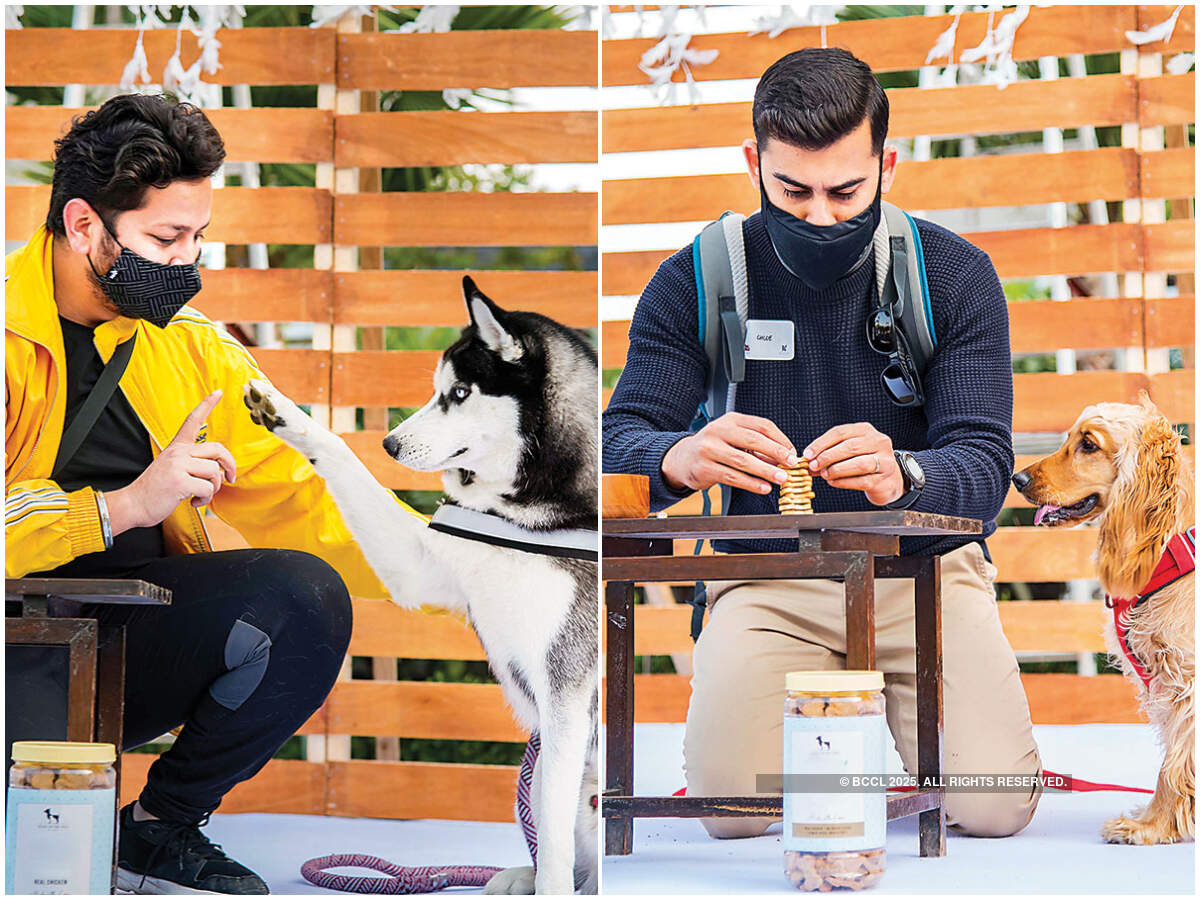 Designated play area, limited guests and handcrafted buffet for pets
While pet parents had a great time playing with their pooches and taking part in activities and games such as temptation alley, fetching, following your human, they also agreed that the event gave them an opportunity to step out and have a bit of fun amid the pandemic. Akshay Kumar, founder of the event, shared, "We could not organise our main event last year so we thought of kick-starting 2021 with this party. We followed all COVID-19 protocols and managed to give pets and their humans a great time with our designated play areas and handcrafted buffet menu for pets."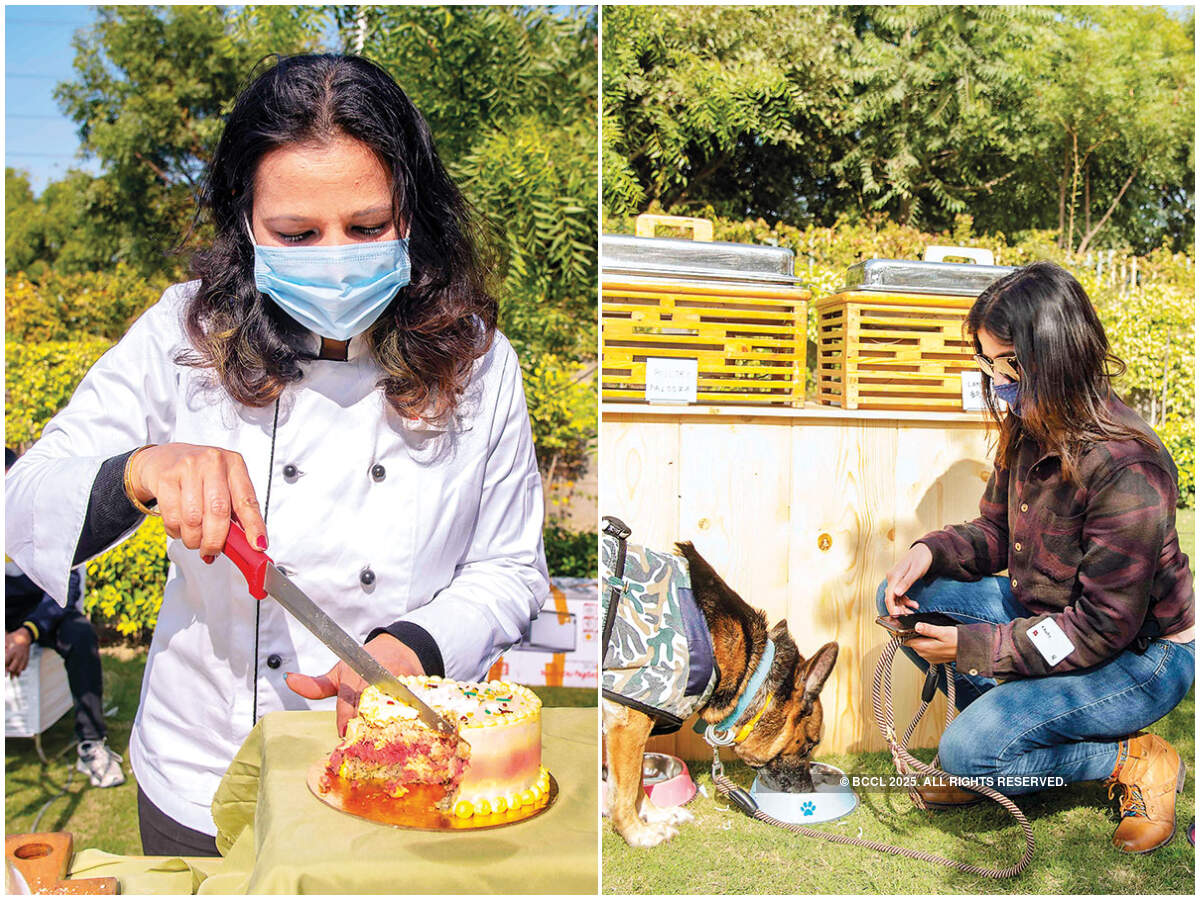 End of the article
News in Brief See All
This month's Paris Fashion Week goes digital

Ending the confusion over the fate of Paris Fashion Week, French fashion's regulatory body has said that this month's Paris men's and haute couture shows will be strictly audience-free over coronavirus fears.

Upside down sunglasses have arrived

A very Happy New Year to all of you, and it's time to get back to business. 2020 may be over but its bizarre trends are still rocking. And, 2021 is seeing a lot of people experimenting with eyeglasses already. A trend that has Twitter users in splits is that of upside down sunglasses, yes you read that right!
photostory

2021 fashion resolutions you need to abide by

2021 has begun and this year, you must have promised yourself a whole lot of new things. The fashion world too has taken some new resolutions for this year. So, prepare to bid goodbye to 2020 and embrace the new fashion resolutions that are quite achievable and stylish, to say the least.

Alexander Wang denies sexual assault charges

American fashion designer, Alexander Wang, who is known for his urban-inspired designs and interesting use of black hit roughw weather recently, as a bunch of people accused him of sexual assault.
Check for Fleas By Giving Your Dog the White Towel Test. Do you think you dog has fleas? Have them lay on a white towel while you examine & brush their fur. The sheet makes it easy to see any loose flea dirt that falls from your dog.
Visual Stories
Life Style

10 Benefits of reading everyday

TV

Sanjeeda exudes hotness in bikini tops

Entertainment

Bengali films made headlines for bold scenes

TV

Telugu TV actors with perfect abs

Travel

Best babymoon destinations in India

Life Style

9 popular tips to make your home look expensive

Life Style

Dos and don'ts for naturally beautiful skin

Entertainment

Pragya Jaiswal in alluring crop-tops

Entertainment

Top 10 Star Kids Who Will Melt Your Heart

TV

Ashi Singh is a head-turner in these pics
Comments (0)