At first glance, Snuffy might seem like the average pet dog - adorable, friendly and enthusiastic to boot. However, the three-year-old labrador is unlike most others. That's because Snuffy possesses an important job, and designation - that of a 'professional cuddler', who helps humans struggling with mental health, through cuddles and playdates.
THE RISE OF FURRY CUDDLERS

During the pandemic, dogs and cats have become caregivers - especially for people with disability and mental health issues. Pet trainer Dr Tanuj Saxena says, "The world has never needed its puppies and kittens as much as it does now. The cuddles are changing everything. They bring happiness, fill the void of loneliness and provide a buffer against stress."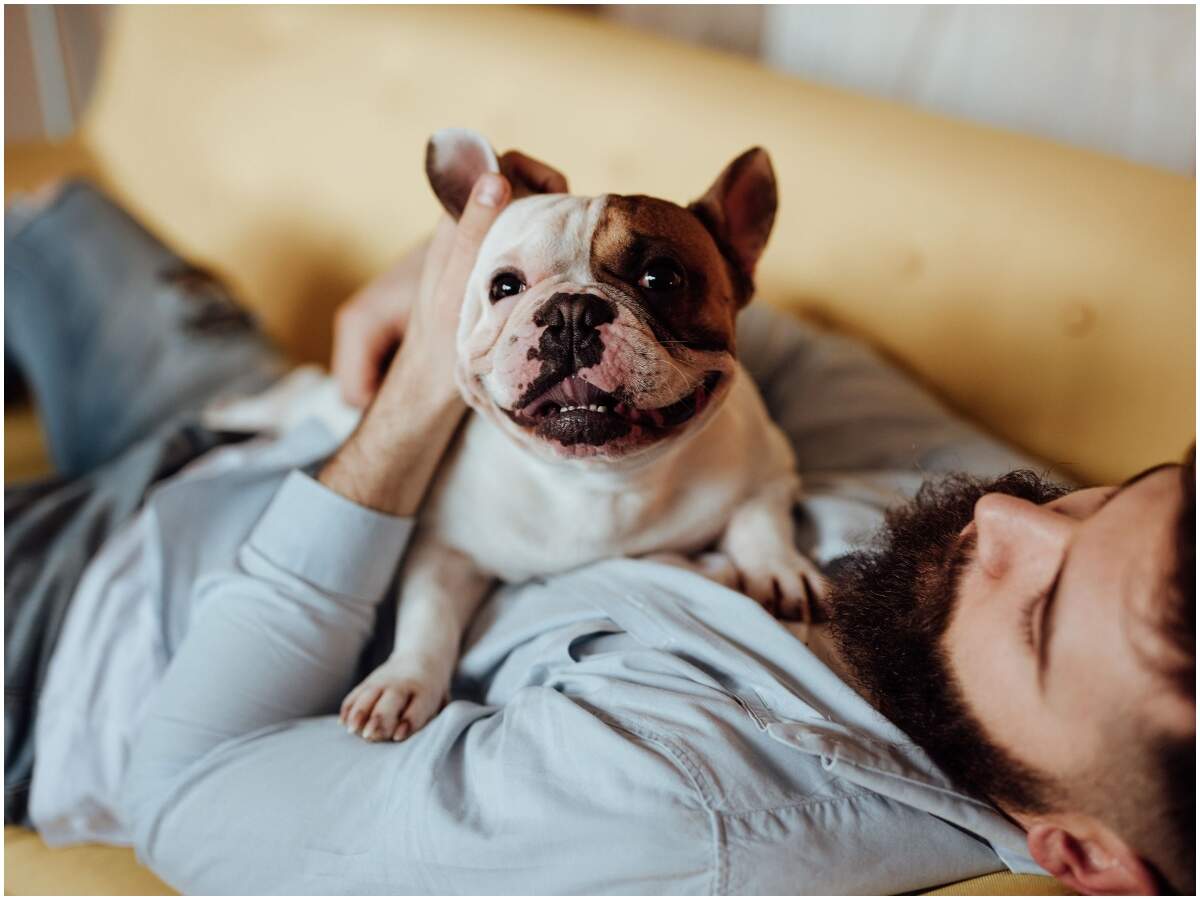 The increasing demands for therapy dogs in the last year is prompting pet parents to train their pets as cuddlers.
Govind and Alisha Verma from Mumbai - bankers by profession - are parents to professional cuddlers, indie dogs Mowgli and Rani. "I called a pet trainer to train my dogs to help people in need. The trainer comes once a week and we send Rani and Mowgli to many of our neighbours for cuddles. They are happy to receive all the love too."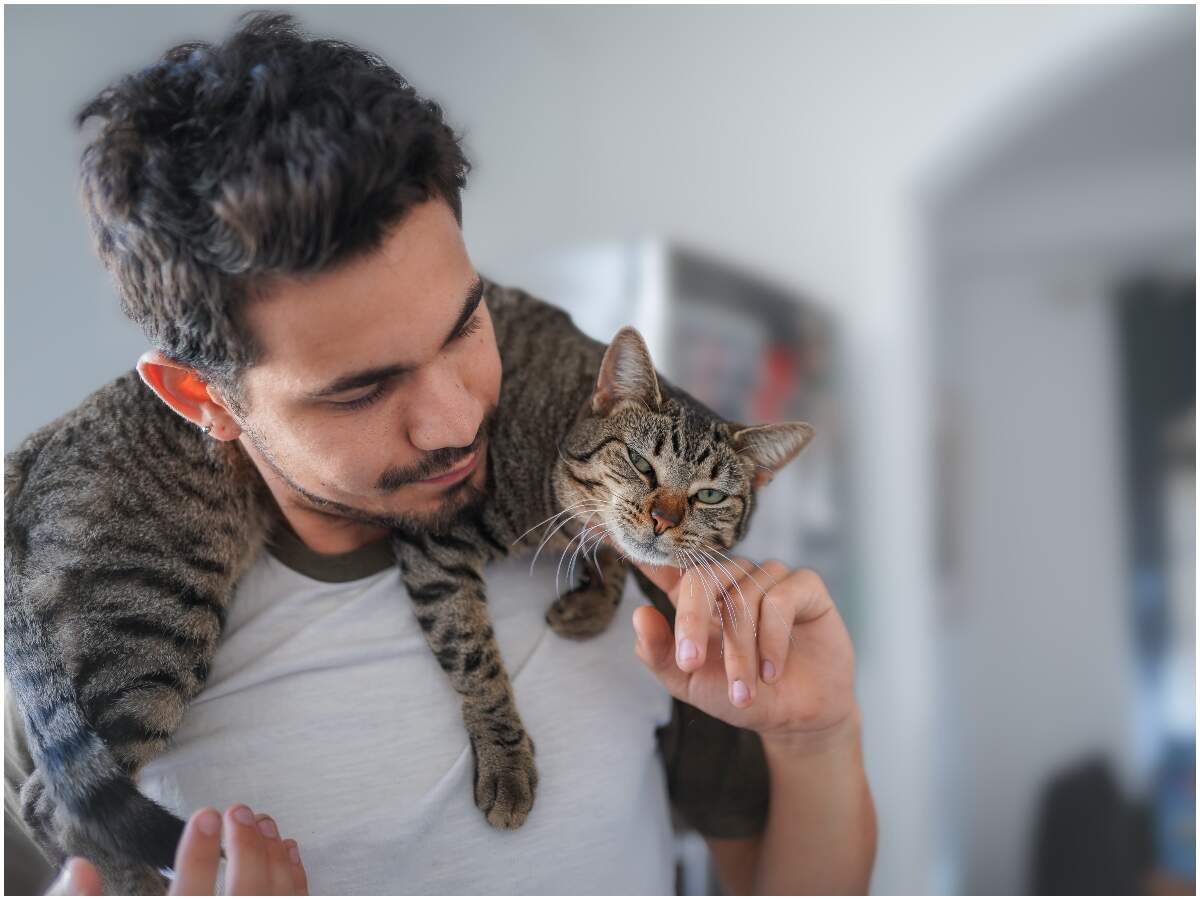 WHAT GOES INTO THE MAKING OF A CUDDLER?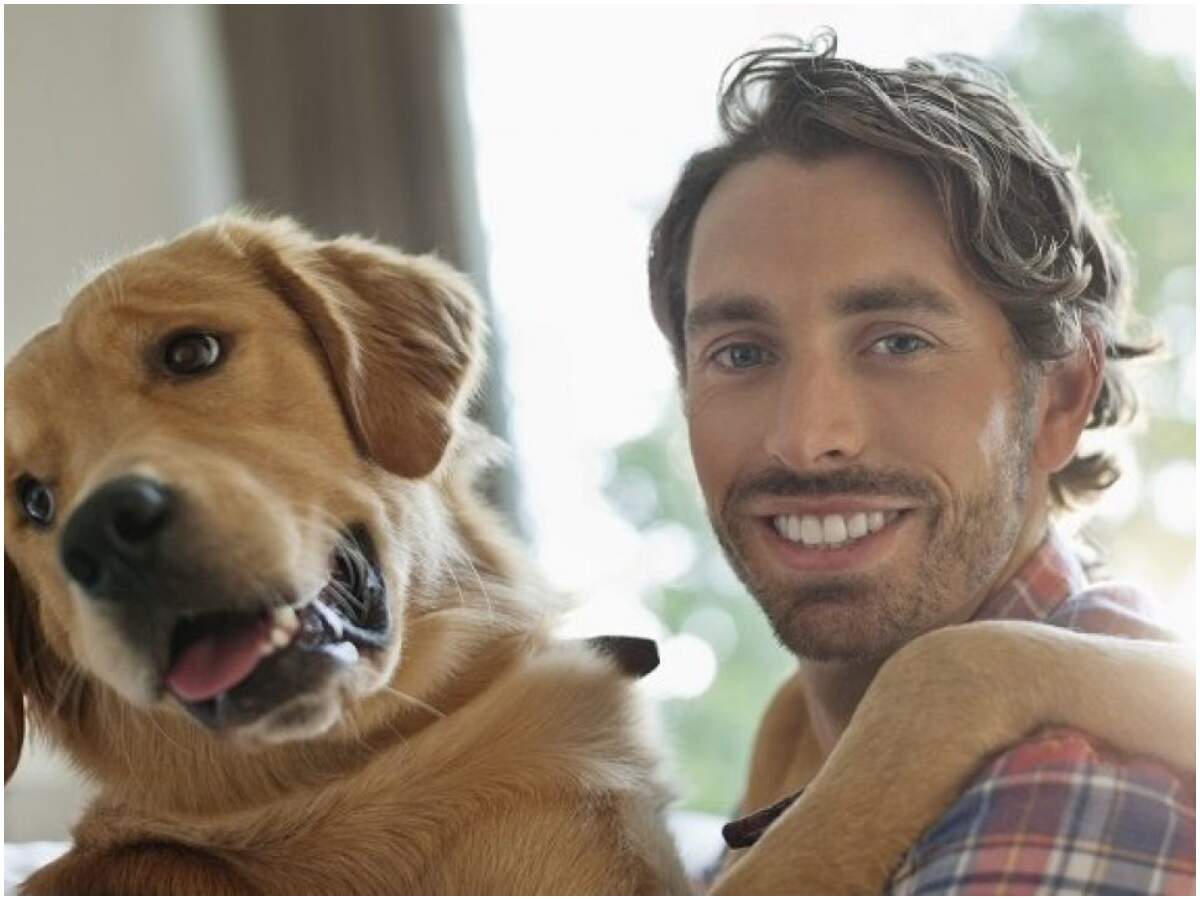 Psychologist and therapist Dr Deblina Gangully explain that cuddling pets are different from therapy pets, who are trained and certified to provide care, affection and assistance to people with physical disabilities or mental issues. Cuddling pets, on the other hand, need only basic training. "There's been a spike in demand for the latter, due to people feeling lonely, isolated, anxious and depressed during the pandemic," says Dr Gangully.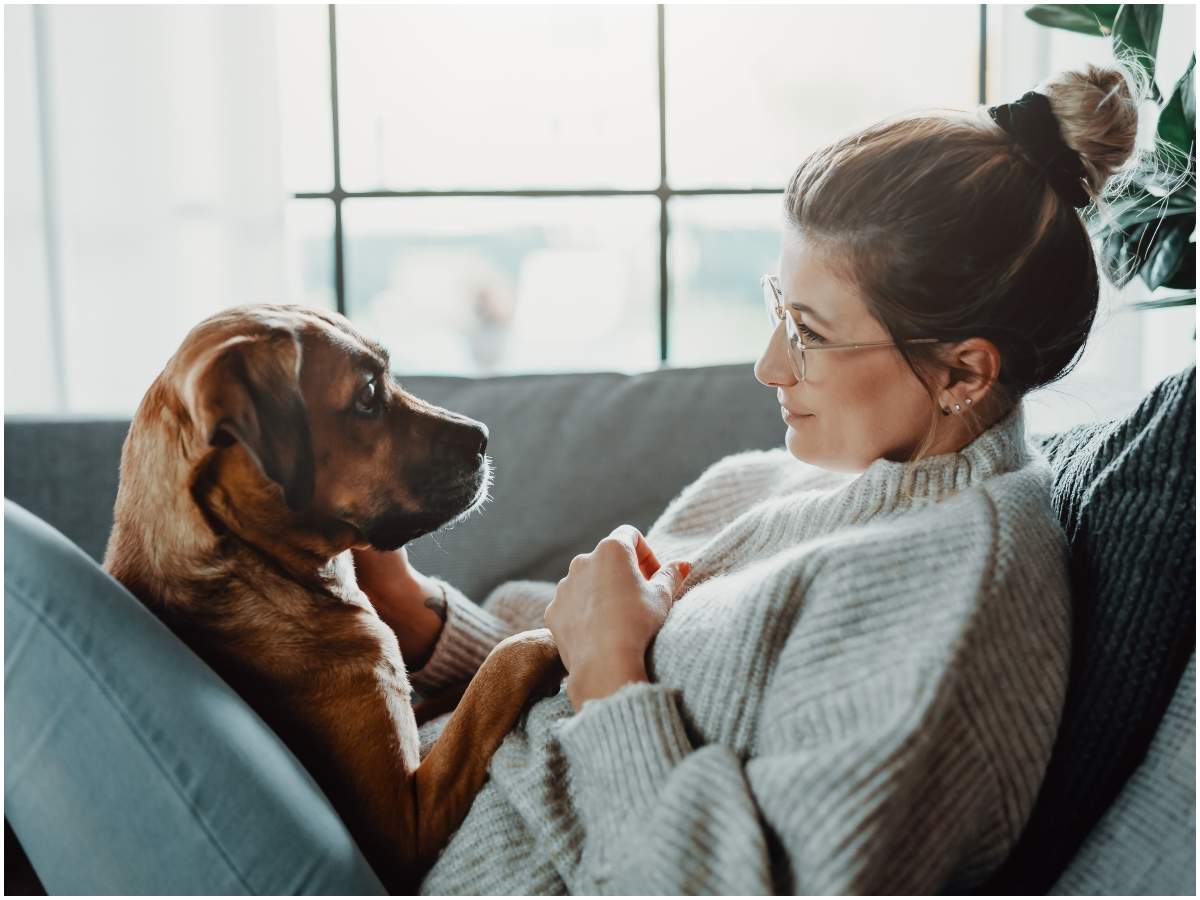 Pet trainer Usha Nambiar adds, "We start training animals to become cuddling pets at the earliest stage possible. A dog learns easily when trained as a puppy. We make them used to human touch and hugs, which they love anyway. Breeds like a labrador, golden retriever, or even indie dogs do well as professional cuddlers and therapy dogs."
The cuddling dogs are mostly hired for an hour or two - depending on the need of a person.
"The dogs are trained to cuddle for hours, but that's not it. They like to play, get kissed and receive plenty of love from humans," says pet trainer and psychologist Dr Avantika Gaur. She adds, "The sessions come with a minimal charge of `200 to 500 for an hour, and sometimes they're free of cost."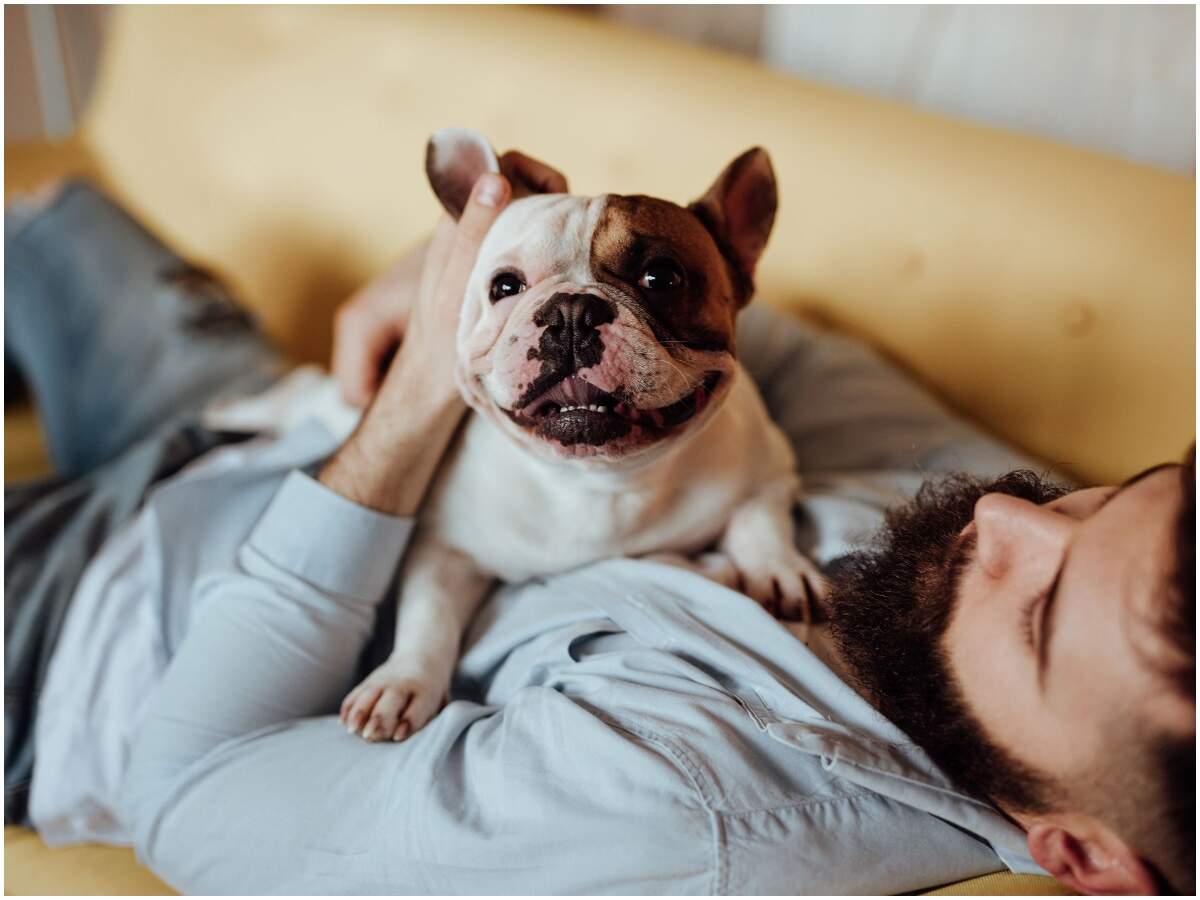 BENEFITS OF PET CUDDLES
Psychologist and therapist Dr Deblina Gangully shares, "Cuddling and petting an animal lowers cortisol levels (which contribute to stress) in the body. Prolonged physical affection, for at least 15 minutes, increases levels of oxytocin, a neurotransmitter that helps the body cope with stress. And, as if that wasn't good enough, your brain releases endorphins when petting your best bud, which helps create a feeling of happiness and satisfaction. So, pets are natural healers for human beings - more so in the pandemic."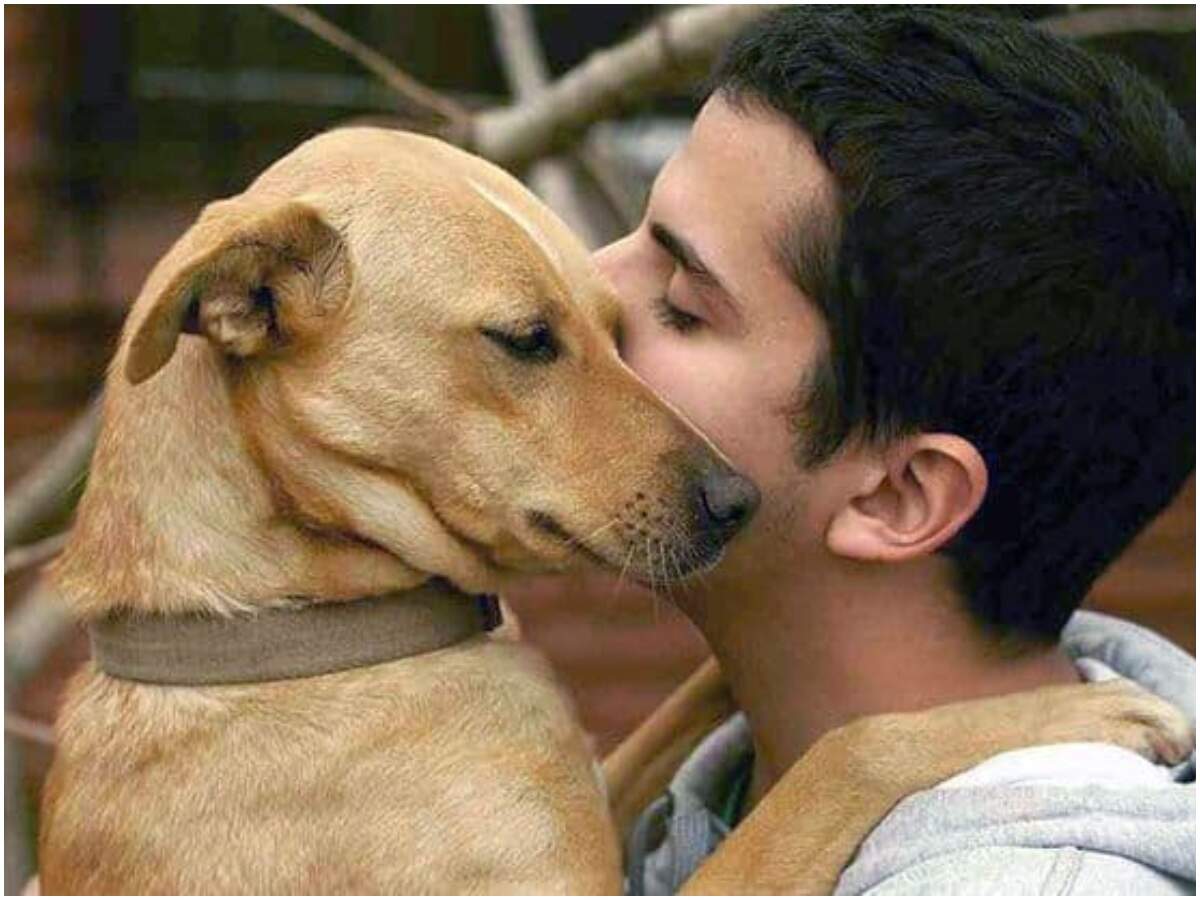 Animal behaviourist Dr Rajesh Mishra adds, "Cuddling your pet actually reduces your blood pressure, which helps your body relax. Therapy dogs are often enlisted for hospital visits too as cuddling with a pet can also alleviate pain. As little as a half-hour per week of animal contact can help people of all ages feel less pain, as they're more focused on getting slobbery kisses!"
End of the article
News in Brief See All
6 Apr 2021, 07:00

Things to know before arranged marriage

photostory

Do you need antibody test after vaccination?

With over 7 crore people reportedly inoculated against COVID-19 (partially or fully) in India and many more across the world, securing immunization with the COVID-19 vaccine is the silver lining many are looking forward to. Vaccine beneficiaries have been told to take certain precautions to strengthen the vaccine's response. Some of the side-effects, too are considered to be a sign of an immune response building up.
photostory

Millennial parents: How are they different?

Over the years, the approach to parenting has changed and evolved. With the advancement of technology and the advent of social media, young men and women are more informed and aware. Unlike the earlier days, becoming a parent is now a choice, rather than a necessity and today's millennials know exactly what that means.

Older adults share their vaccine experience

Here are the COVID vaccination stories of 64-year-old Madhu Khattar and 66-year-old retired head HR S. P. Kulsari.
Make your own hammock-style car seat cover. The hammock style keeps the dog from getting hurt if he or she falls during any sudden stops or starts. Get the pattern here.
Visual Stories
Entertainment

Romantic pictures of Natasa and Hardik

Entertainment

Every time Neeru Bajwa gave us ethnic goals

Entertainment

Birth Anv: Lesser known facts of Suchitra Sen

Entertainment

Stunning pictures of Kalyani Priyadarshan

Life Style

Signs one should not follow intermittent fasting

Entertainment

Tollywood celebs who took a Maldives vacay

Life Style

Things to know before an arranged marriage

Life Style

What makes you a toxic parent?

Entertainment

10 Best Saree Looks of Rahsmika Mandanna

Travel

Kerala's gorgeous must-visit tea estates
Comments (0)