Actress Sai Pallavi's sister Pooja Kannan always wanted to own a pet but her parents and sister would have none of it. During the lockdown, however, Pooja soon ran out of things to do and finally managed to convince them to get a Beagle named Khushi. True to the pup's name, it also brought joy to their home, says Pooja.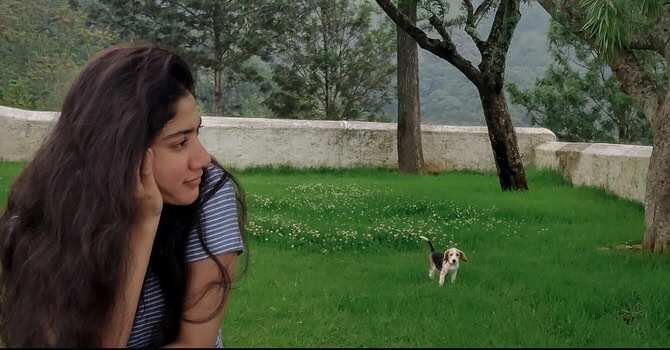 "The energy at home is different now. I used to be immersed in my gadgets, but after Khushi's arrival, I did not use my phone for 15 days. I also now have a companion when my sister is away for shoots. I don't feel lonely at all," she says.
Sai Pallavi, who used to adore pets, albeit from a distance, too has grown attached to the dog, reveals Pooja. "On the day Khushi came, she first went to my sister and she fed her the first meal. Now, she loves Khushi more than me," she says.
Loneliness has been a significant issue affecting the mental and physical health of people during the lockdown, and several studies including those by University of York and University of Lincoln have found that having a pet is linked to better mental health and reducing loneliness. Like Pooja, many others too have bonded more with pets during the past few months for these reasons.
Photographer Richard Antony, who had an iguana named Rango and a miniature pinscher, Charlie, welcomed three more pets into his life after the lockdown was declared. "Charlie passed away during the lockdown. I was really upset and got Mathan (a cat) first and then Billy (a cockatiel) and Choco (miniature pinscher). Rango has been with me for the past year. I also have a collection of fish and I am keeping myself engaged by breeding fighter fish," he says.

For many, their pet companions have made life a bit easier during these tough times. Among them is entrepreneur Andrea Juliet, who says having her Lhasa Apso named Cooper around helped her manage her work and three children at home.
"I cannot imagine how we would have survived these months without Cooper, she says. "My husband, who never liked pets, is his biggest fan now. Cooper became our therapist when we had to go into quarantine after my dad came from abroad. Also after their online classes, Cooper keeps the kids busy."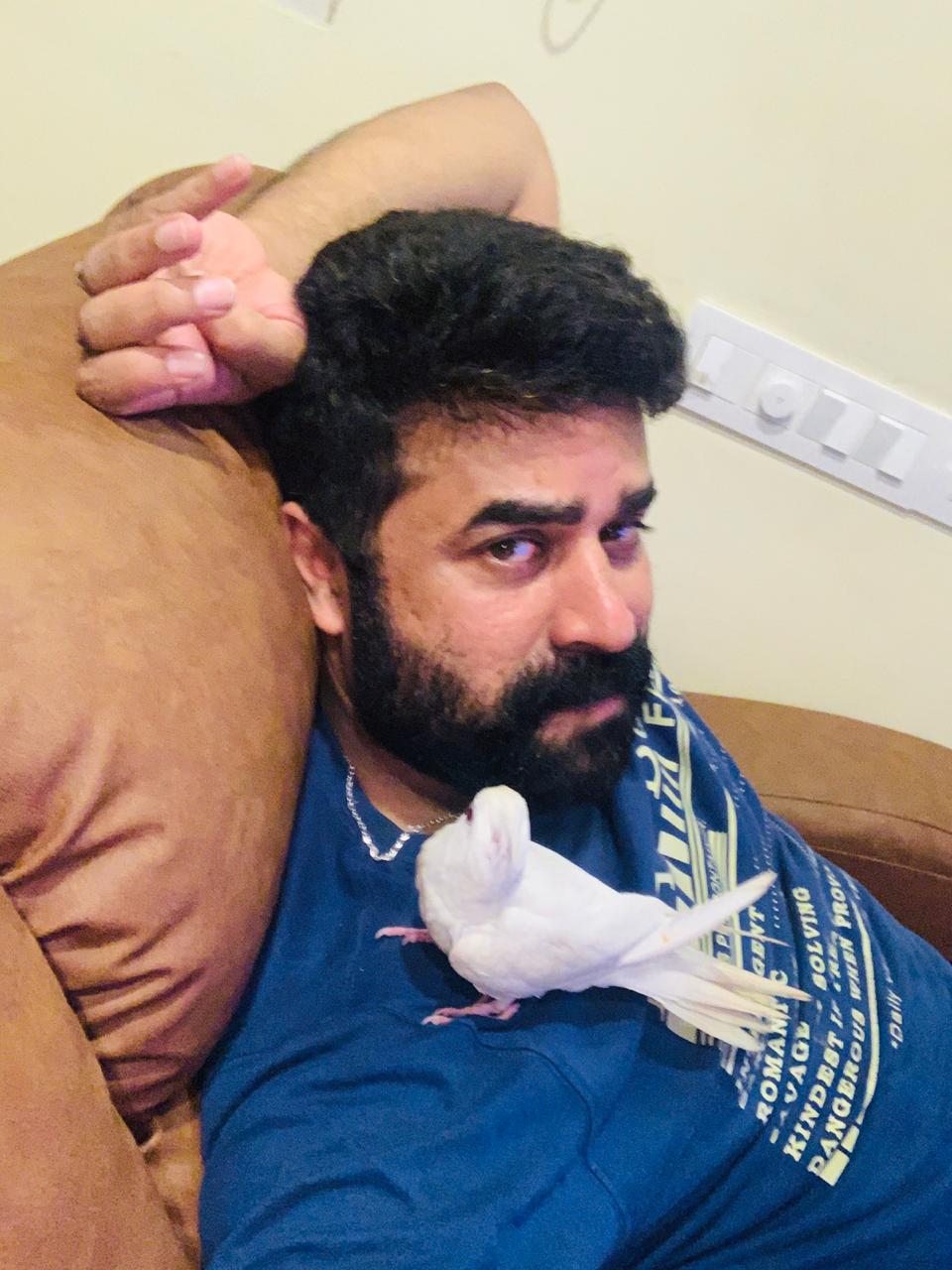 Actor Vijay Babu also became a pet parent during the lockdown, with a cockatiel named Rio and a dog named Coco. "Both of them have become our biggest de-stressors, providing us with emotional support. Coco is also part of our next film Valatty," he says.






Pet sales and adoption of puppies are on the rise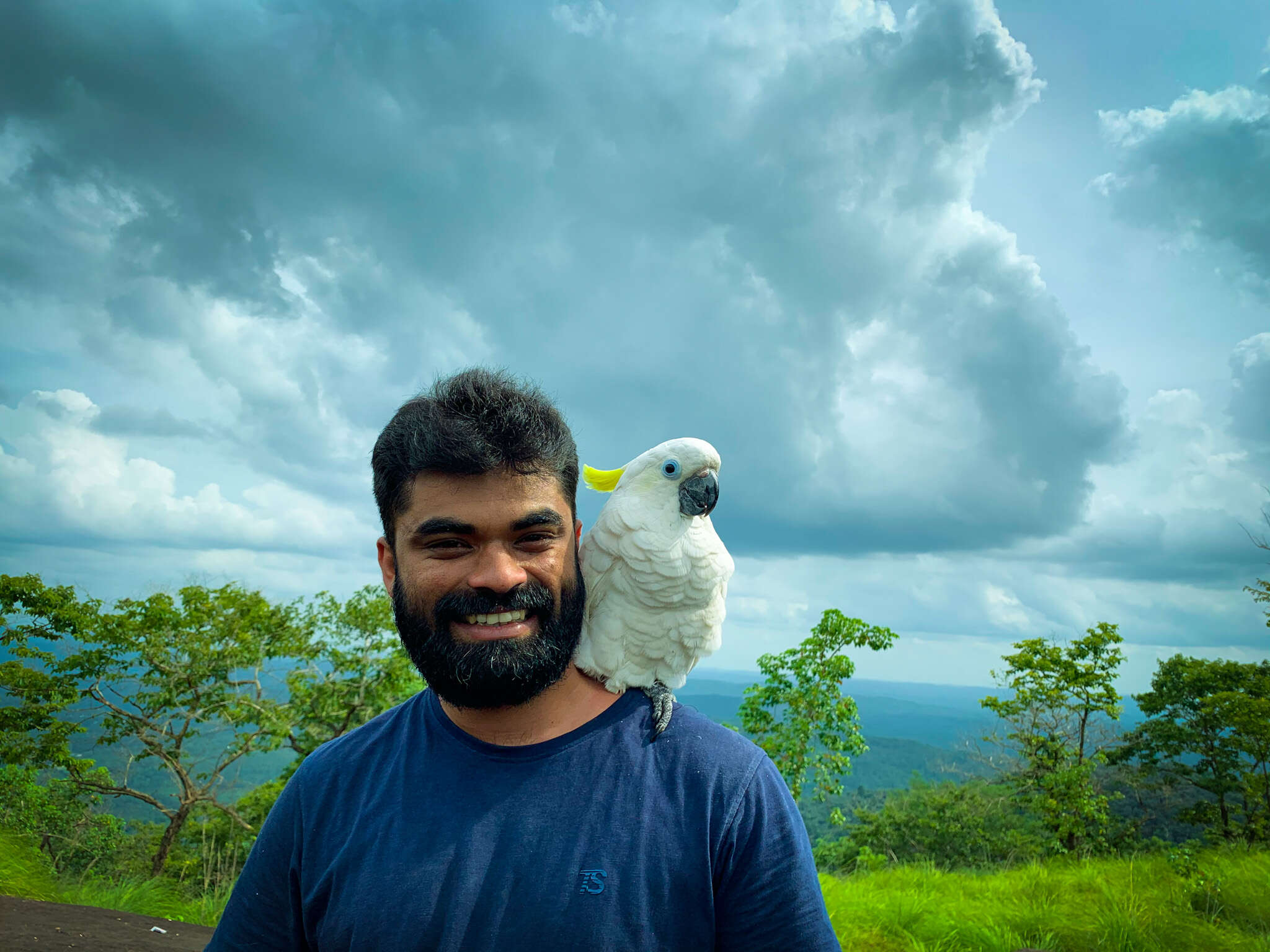 Animal shelter owners and breeders say that there has been a significant rise in demand for puppies in the past few months.
Ranjith VM, Kottayam-based aviculturist and pet farm owner, says, "Apart from the need for a companion, social media influence too has triggered the increase in sales. There is also a surge in prices reflecting the demand. The price has almost doubled. For instance, a tamed cockatiel that was earlier sold at `1,500, now costs more than Rs 2,500. Similarly, a good breed of pomeranian, which used to be Rs 1,500, now ranges from Rs 5k-6k and a labrador with good bloodline is now priced above 12k. Availability also is a problem as pets from other states aren't being imported now."

Similarly, the adoption rates of pets too have increased, says Oneness, a non-profit organisation in Kochi. "The adoption rate of dogs per month has seen a jump from 15 to 35 now, but the rate of cats is fluctuating," says its worker Tanja Liby.
Animal activists, however, advise that one should not get a pet just out of boredom as it is a long-term responsibility and many are worried that the State might see more dogs in shelters after the pandemic.


End of the article
News in Brief See All
TV actress Niti Taylor's stylish wedding pictures

The actress announced the news of her wedding recently and as expected, the pictures of the d-day have gone viral. The pictures have Niti slaying as the prettiest bride in a baby pink lehenga with elaborate embroidery.

Here's what's wrong with calling coronavirus 'far less lethal' than flu

Coronavirus is caused by a comparatively new 2019 coronavirus, dubbed SARS-CoV-2, while flu is caused by different strains of influenza viruses. While it is true that there are many fatalities that happen due to the flu, Covid has reported a high number of deaths in a short period of time. Upon comparing the duration of the virus with the deaths, Covid stats are more worrying.

How to make Doi Maach at home?

A classic Bengali fish curry, Doi Maach is made with the freshness of curd, spices and herbs. This delicacy can be made in just a few minutes, just follow us through this easy recipe and nail it like a pro!

Woman Prize for fiction says entrants must be legally female, causes uproar

The Women's Prize said woman is defined as "a cis woman, a transgender woman or anyone who is legally defined as a woman or of the female sex".
INTERESTING FACT ABOUT YOUR PET: Former Michael Vick dogs, Sox and Hector, are certified therapy dogs. They now spend their days cheering up people at hospitals, nursing homes, and schools.
Visual Stories
Travel

Unmissable architectural marvels

Recipes

The bestIndian desserts

Entertainment

Iconic dialogues of Shah Rukh Khan

Travel

Unusual beaches around the world

Entertainment

Celebs rocking the maternity look

Travel

Historic heritage properties

Life Style

Dresses to wear with sneakers

Travel

India's best camping sites
Comments (0)