Free kisses, squeaky toys and lots of treats – pet parents in NCR are making sure that this is a merry Christmas not just for them but their pawsome buddies, too, and are including their pets in the celebrations. Ahead of Christmas, NCR's pet parents tell us how they plan to celebrate the day with their four-legged buddies.
'Toys and a new jacket for our Sunny Boy'
Vishal and Rashmi Handa, professionals with MNCs who live at Sohna Road, Gurgaon, share that their pet is going to have a new jacket and toys as Christmas presents. "Christmas is a time for friends and family. Our three-year-old golden retriever, Sunny Boy, is an integral member of our family and according to our daughter Shreeya, he is often the most pampered one. In our home, if there's any whiff of a party or celebration, Sunny Boy gets super excited. This year, he is getting a new jacket which says 'Free kisses' in addition to the squeaky toys which he loves," says Rashmi Handa.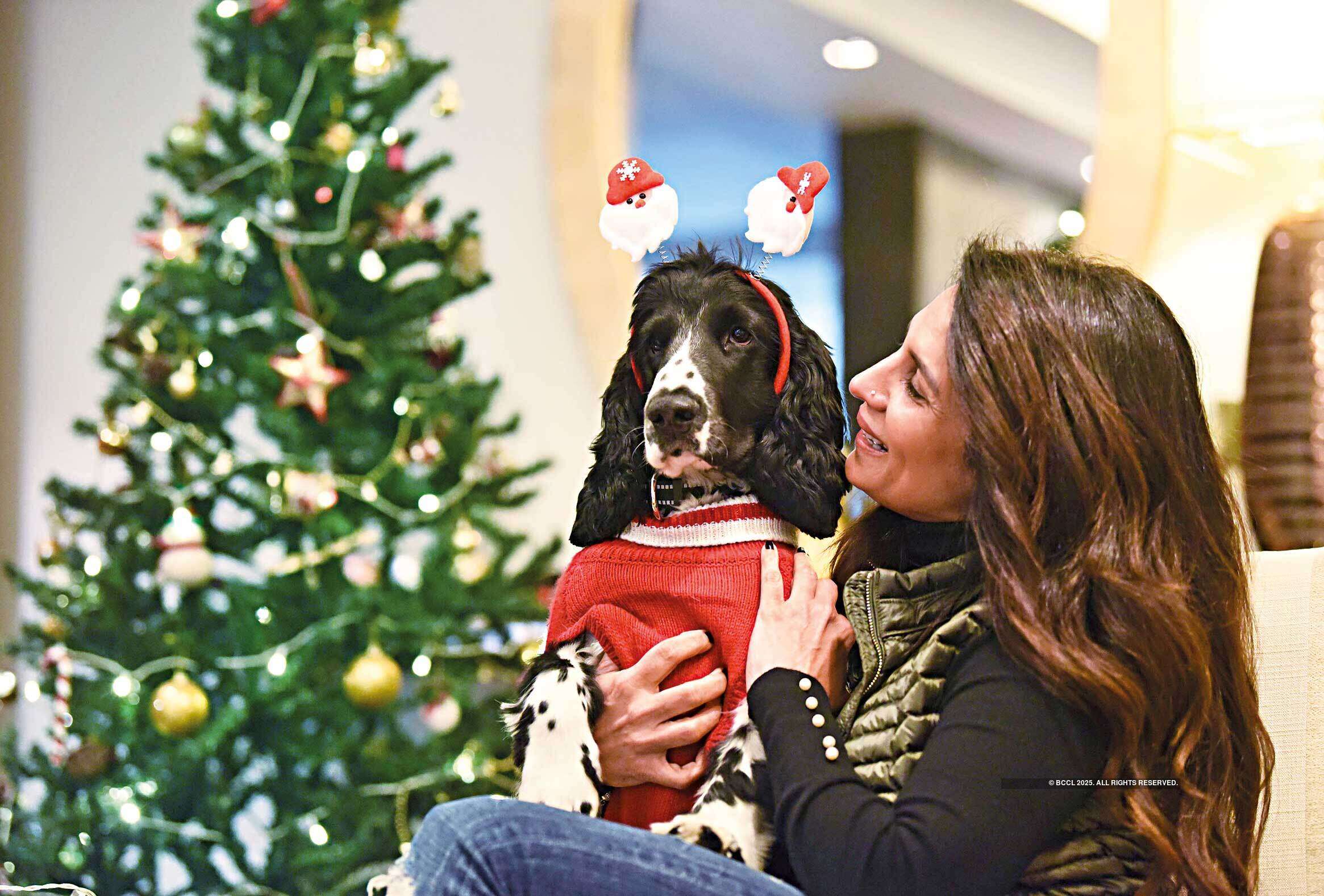 Vandana Arora with her eight-month-old English cocker spaniel Ranger

'We will be taking our dog out for a picnic'
Vandana Arora, a business developer and a resident of Sector 28, Gurgaon, says that she will take her eight-month-old English cocker spaniel Ranger out for a picnic to celebrate Christmas. "For Christmas, we want to take him out on a picnic with the family and enjoy the sun (hopefully) and his doggy treats. Christmas is all about spending quality time with your family and spreading joy and we want to do that with our little bundle dressed in a lovely Christmassy sweater," she says.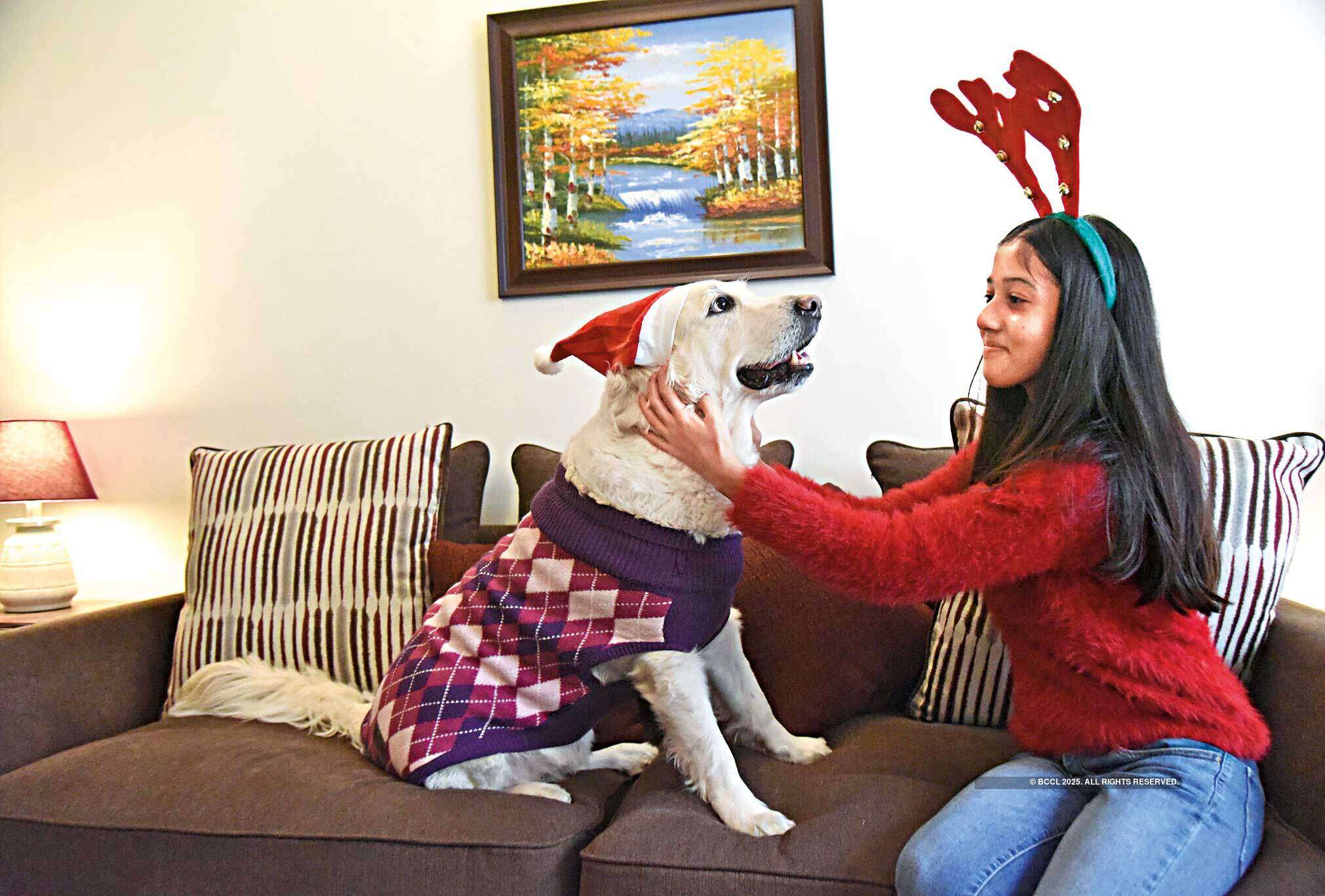 Trixie, a four-year-old Scottish golden retriever, with Aaradhita

'A trip to her favourite dog park on Christmas'
Trixie, a four-year-old Scottish golden retriever will visit her favourite dog park on Christmas. "We plan to take Trixie out with us to her favourite dog park so that she can play with us and treat her with some cake. Trixie loves to dress up as per the occasion and Christmas will be no different. This is her birthday month and keeping this in mind, we also celebrate Christmas together every year," share Debjani D Dey, a homemaker, and her daughter Aaradhita, residents of DLF Phase IV, Gurgaon.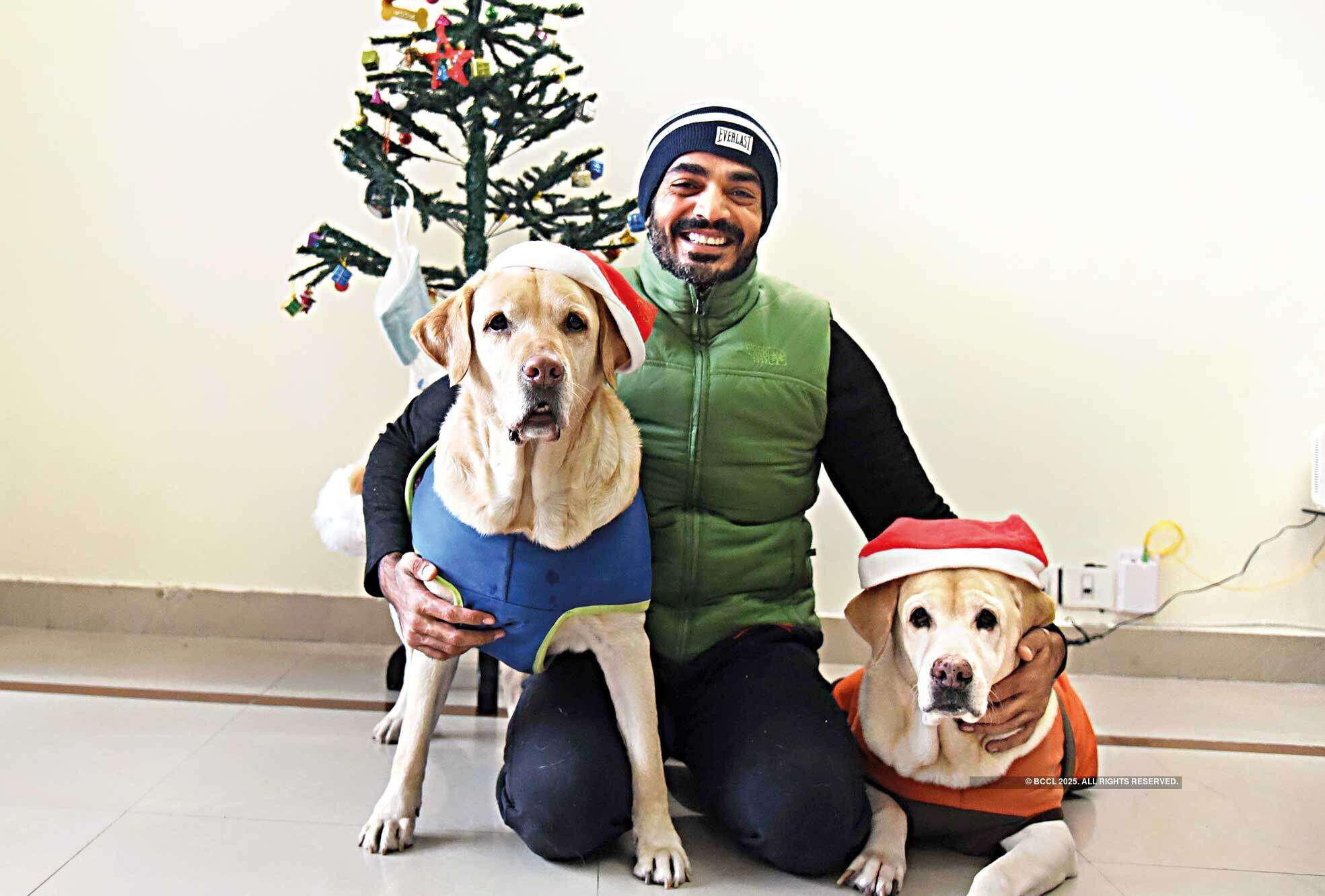 Siddhant Singh Chauhan with Moose, the six-and-half-year-old Labrador, and Cherry, nine-year-old rescued dog

'My pets become excited when they get special treats'
Siddhant Singh Chauhan, a corporate communications consultant and a triathlon coach who lives in Sector 49, Gurgaon, with his pets – Moose (six-and-half year-old Labrador) and Cherry (nine-year-old rescued dog) shares, "Generally, we are home on Christmas and just the way we make preparations to be Santa for our little girl, we do the same for our two furry babies. They get excited when they get a special meal, treat or a toy on such occasion. We always make sure to include them in all our celebrations at home. In 2017, we had spent our New Year's at a pet-friendly resort in Bhimtal with them. It was a memorable trip and we want to do more such stuff."


End of the article
News in Brief See All
Keep an Eye On Your Dog Around Water (Especially Pools). Not all dogs are great swimmers, and when it comes to pools they can be very dangerous for a dog. Keep an eye on your dog if they're out in the yard by the pool and make sure your dog knows where the steps in & out of the pool are.
Visual Stories
Travel

Finding joy in the City of Joy

Entertainment

Celebrities who own beauty brands

Recipes

QuintessentialIndian Breads

Travel

Unforgettable Kashmir experiences

Life Style

Avoid using these things on your face

Travel

A glimpse into the world's coldest inhabited destinations

Entertainment

Bollywood films with strong female characters

Travel

Seeking the best experiences that Rajasthan offers

Life Style

DIY ideas to improve your kitchen's look

Travel

This is how to make the most of your Himachal trip
Comments (0)