It was in March this year that Zoobie, Silica Kole's year-old Shih Tzu, fell critically ill with parvovirus, and later with tick fever. "With these two infections back-to-back, my expenditure on Zoobie's treatment went up to Rs 1 lakh," shared Silica Kole in a Facebook post. Thankfully, Zoobie was insured just a few months before she fell ill.
Like Silica, many pet parents have benefitted from pet insurance while dealing with medical-care costs , hospitalisation, protection from theft, third-party liability and more. While some are hesitant in getting their pet insured, many have understood that it's the need of the hour, not just for themselves, but for their pets as well.

Why get your pet insured?
"If humans have mediclaim and other health insurance, why can't pets have one?" asks Dr Narendra Pardeshi, a vet who suggests pet parents get their pooches insured. Another vet, Dr Gourab Datta, adds, "If a pet parent finds the schemes beneficial, then why not? God forbid, if any dog falls ill terminally, the insurance is definitely helpful. Having said that, one must read through the details of the schemes carefully, what it covers and what not." Poorvi Anthony, co-counder of a pet retail chain, feels that pet insurance has become the need of the hour. "With the rise of pet adoption, it has become a need of the hour to spread awareness about pet insurance for ensuring the best care for pets. The pandemic has accelerated the acceptance of pet insurance among pet parents," she shares. Currently, however, most pet insurance providers offer cover for dogs.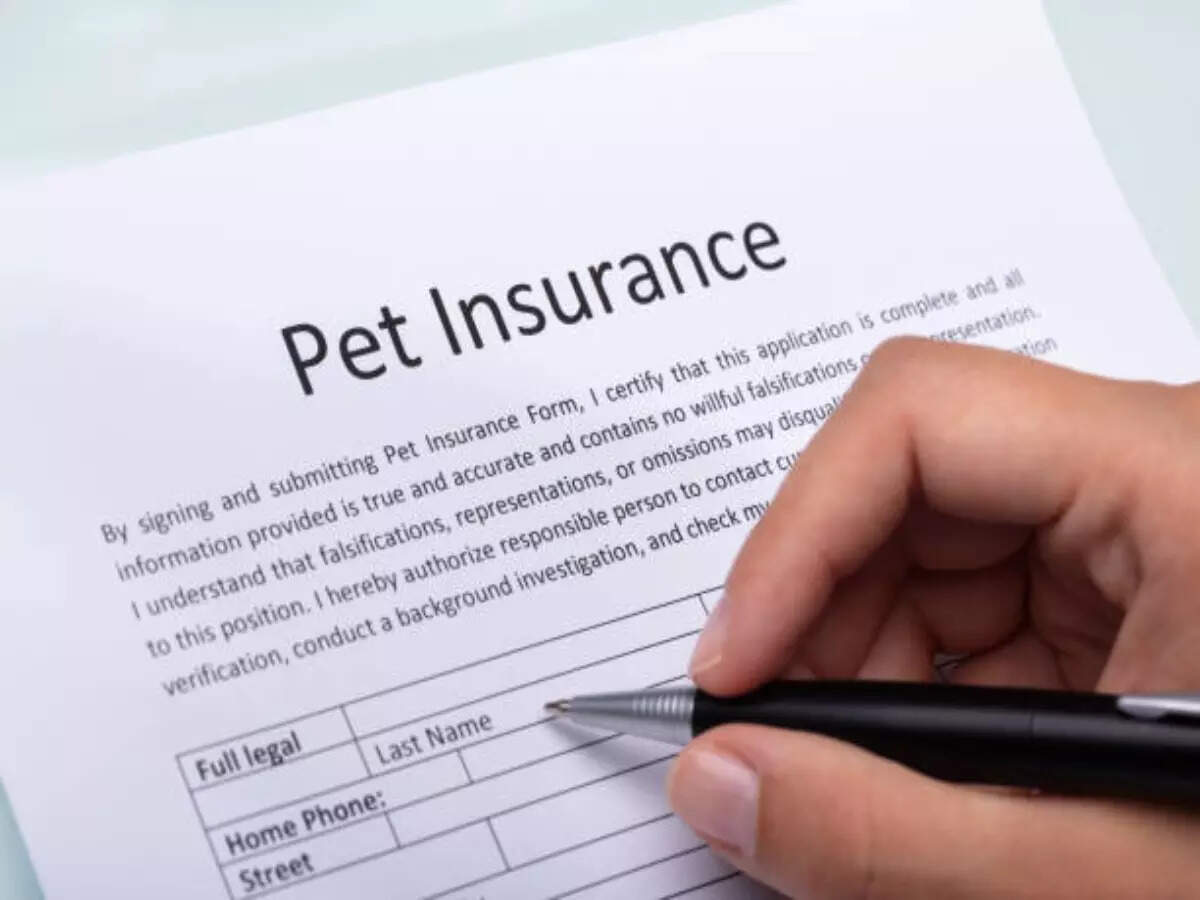 Market size of pet insurance in the last year or two
The pet insurance market was estimated to be worth USD 7.92 billion (Rs 792 crores approx) in 2021 and is expected to reach USD 19.56 billion (Rs 1956 crores approx) by 2028. The Asia Pacific region is projected to dominate the worldwide pet insurance market

-As per a study by Vantage Market Research

Cost of insurance cover
The premium rates may vary from Rs 200-Rs 10000 per annum, depending on what you opt for

What do the schemes cover?
Pet insurance can cover surgery expenses, hospitalisation, mortality benefit, terminal diseases, long-term care, third-party-liability, theft/ lost/ straying of pets, and OPD expenses, as per the plan you choose

Criteria
The breed, size and age of the pet dictate the premium rates, as does their health history, vaccinations etc. If one wants to cover a pedigree dog for its purchase or market value, one needs a certificate from the Kennel Club of India (KCI). The entry and exit time can range from 2 months to 10 years, depending upon the size of the dog.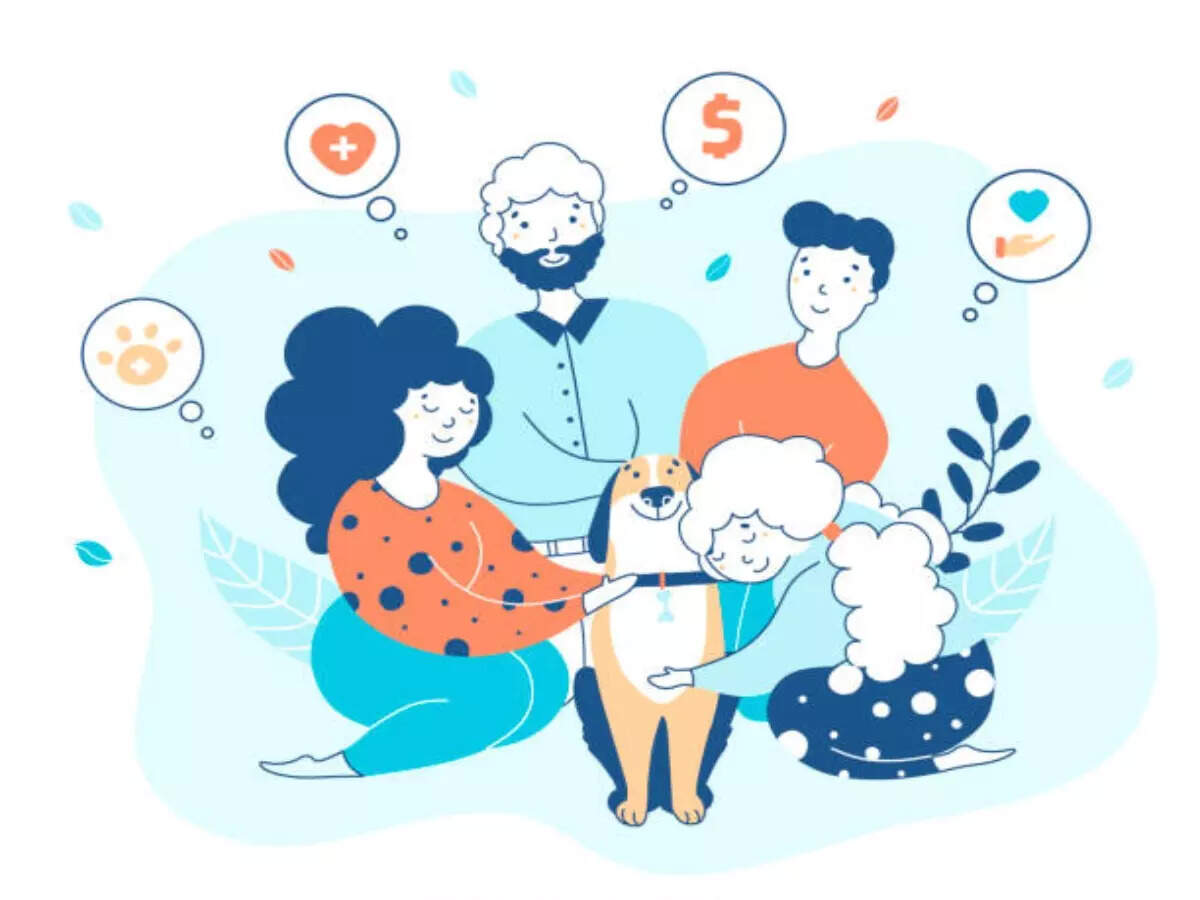 FAQs

How do I claim the amount?
Visit the website of the insurance company and upload the relevant documents, or consult the insurance agent. Once accepted, it takes 7-10 days for the reimbursement.

Are all pets insured?
As of now, pet insurance largely covers dogs. Only mortality cover is available for rabbits. This may change gradually.

What health conditions are not covered, generally?
Willful or malicious injury to the pet, injury or illness arising out of neglect or unskillful handling, loss or injury due to war, foreign hostility, revolution, rebellion, military upheaval, etc, death due to rabies, distemper, viral hepatitis, viral enteritis, leptospirosis, etc, illness that has been contracted prior to taking the policy, surgeries done for congenital deformities, surgeries done for birthing, and sterilisation. Always check about what's covered and what's not while getting insurance.

Is the insurance valid across India and at any registered vet?
If the case falls under the aforementioned terms and conditions of a particular scheme, prescriptions or reports of any certified vet or vet clinic are accepted. Cashless treatment is still not a norm in India, so you have to file for reimbursement of the expenditure.

'Considerable rise in demand for pet insurance'
We have seen considerable demand last FY, after the first wave of COVID-19, with a 1000% growth in volume for our pet dog insurance product. This is primarily because pet parents are becoming more aware and are seeing value in it. In India, almost 90% of the pet population comprises dogs, hence we have decided to cater to this market. We might look at covering other pets gradually
-T A Ramalingam, chief technical officer of an insurance company

'On submission of relevant documents, our claim was processed swiftly'
I paid a premium of around Rs 4000 and my insurance was capped at Rs30000. It covered death, critical illnesses and lost cases. I filed an insurance claim with the insurance company with Zoobie's diagnostic tests reports, her vet prescriptions, hospital bills, and vaccination status details, and we were paid the entire reimbursement amount
-Silica Kole, a pet mom

'Pets are family. why shouldn't we get insurance for them?'
Pets are part of the family and if we get health insurance for ourselves, why not for them? I think getting your pet insured is important because it helps you worry less if an untoward emergency pops up
- Pooja Pandita, a pet mom

How is pet insurance different from cattle insurance?
Cattle insurance is mostly claimed after the death of a cattle. Optional benefits like a permanent disability cover can be availed that covers the risk of permanent and total disablement of cattle.

Read Also

Moms on raising their kids and pets together Read Also

Lucknow Municipal Corporation to seize pooch sans licence
INTERESTING FACT ABOUT YOUR PET: Labradors have been the most popular breed in the United States for the last 26 years.
End of the article
Play Exciting Puzzles & Games!
More Puzzles

Crossword
play now

Sudoku
play now

Word Search
play now
Visual Stories
Life Style

How Deepika ruled the Cannes red carpet this year

Life Style

"Mein to bilkul changa hun": Lessons from Laal Singh Chaddha

Life Style

9 dog breeds banned in India

Entertainment

South actresses at 'The Legend' audio Launch

Life Style

Which 'Hunger Games' character are you?

Life Style

Celebs who slayed during last week of Cannes

Life Style

An inside look of all properties owned by Johnny Depp

Entertainment

10 times Nora Fatehi upped the power dressing game

Life Style

Quotes by popular authors to inspire you

Life Style

Sriya Lenka: The first Indian K-pop singer