The hues of the vibrant Indian festival fill our spirits, streets, hearts and faces with colours of love, harmony and a lot of positivity. Especially at a time when people will be celebrating Holi with all its glory after two long years.
Yet, amid all our celebrations and bringing back colours , many of us who have adopted or bought pets during the pandemic need to be extremely careful while smearing colours to each other. The way the colours are suited for human bodies can cause major damage to your fur babies.

Celebrating pet-friendly Holi
No, we aren't asking you to not celebrate, but make sure your little furry friends are safe and unhurt. Here are a few hacks to celebrate a fun-filled, pet-friendly Holi.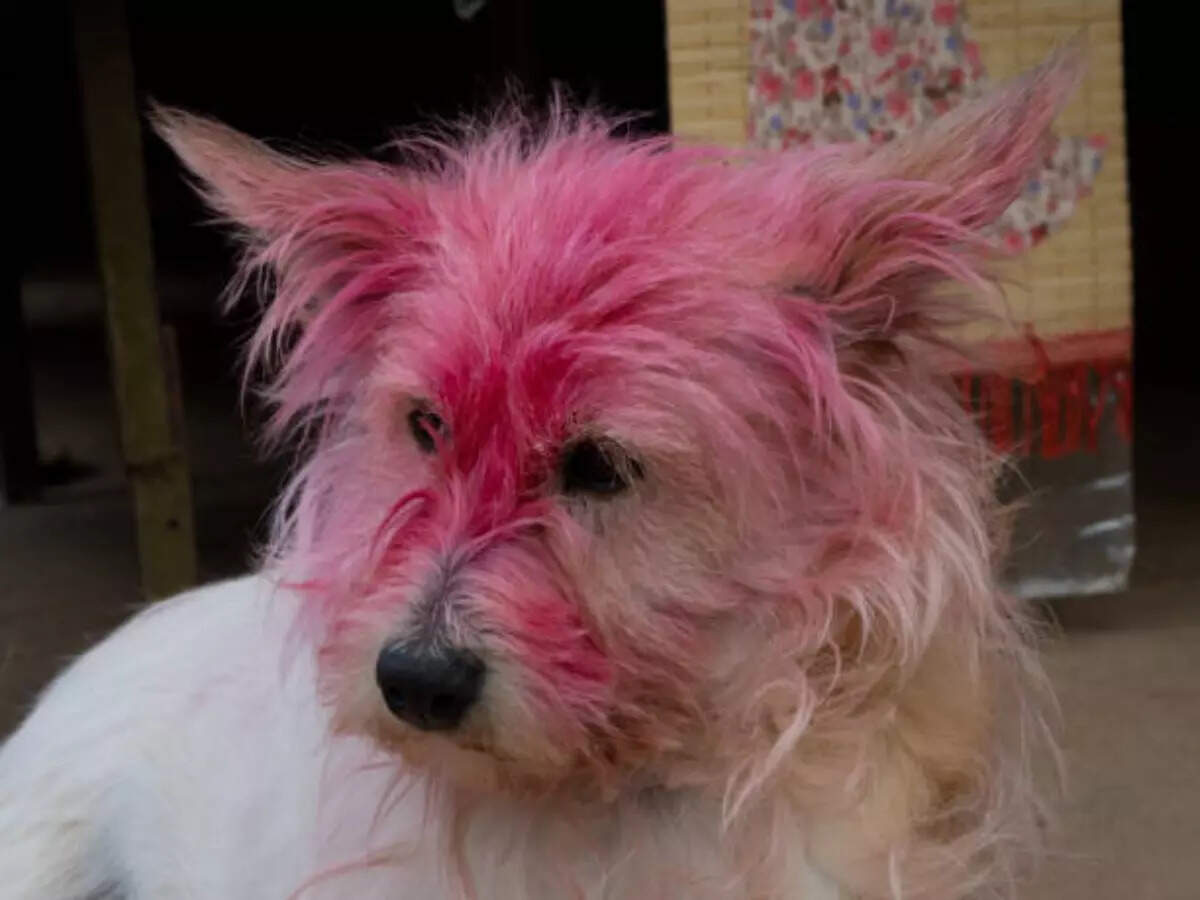 Do not throw or smear colours on your pets
Most colours in the market, dry or liquid, consist of traces of chromium, zinc, lead, nickel, mercury, silica, cadmium and so on. The components lead to allergies, skin irritations, asthma, cancers and even organ failures.

Now, just think about what major damage it can cause to your pup. Your pet's skin and coat are sensitive and are more likely to inhale and get affected by the toxic colours much more than we do. The symptoms of Holi colour poisoning are vomiting, constipation, diarrhoea, loss of appetite, sneezing, excessive thirst, and sometimes discharge from the nostrils. They can also cause problems of the skin like patches, abrasions, shedding, sores and cuts.

Even the ones sold as herbal colours may actually contain traces of the above-mentioned chemicals or metals, sometimes to lower the production cost. Rather, try using kumkum, dried beetroot powder or juice, neem, henna powder or turmeric as pet-friendly colours .

Instead of smearing colours, you can dress up in colourful outfits and accessories and do a fun photoshoot.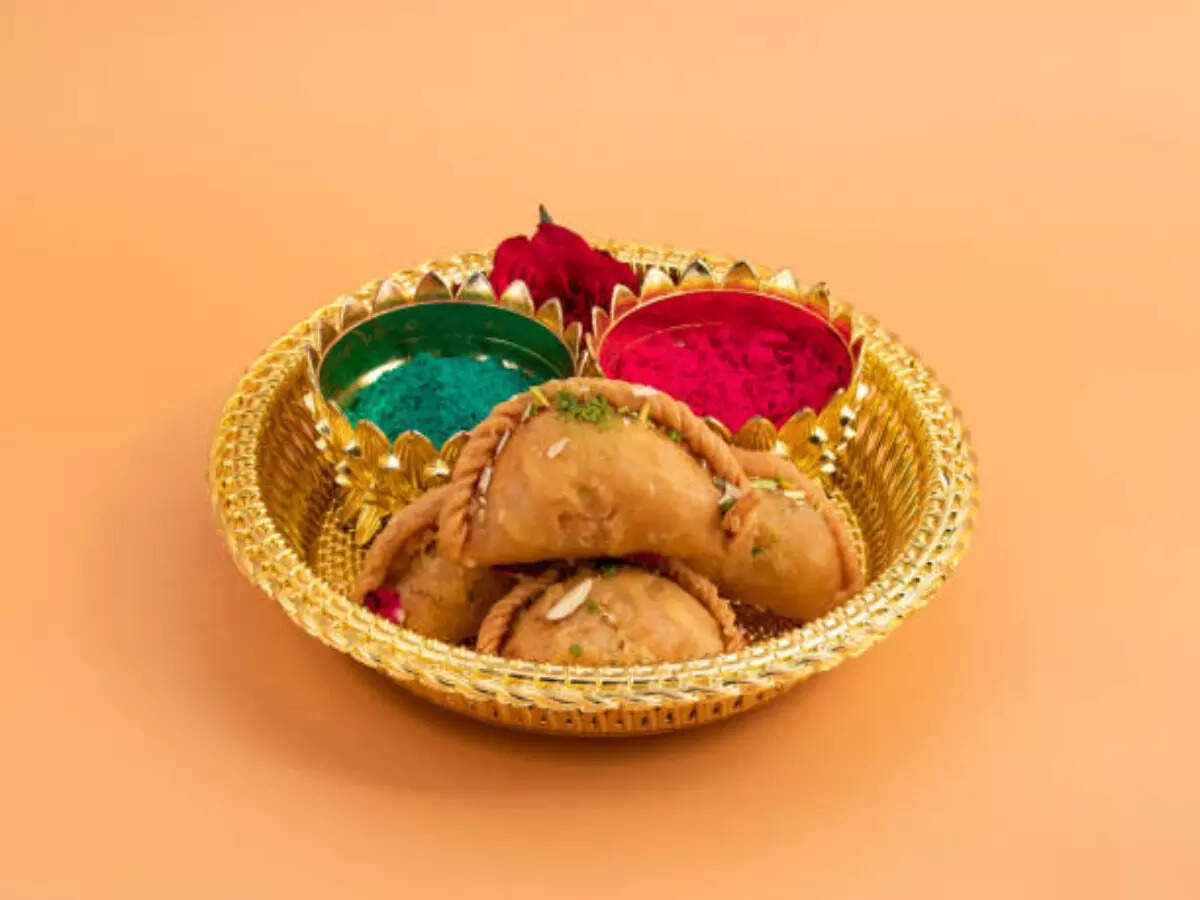 Do not feast pups with your fav delicacies
No festival is indeed complete without scrumptious food, desserts and colourful beverages. Be it thandai, traditional gujia,dried fruits , nuts or chocolates, all these aren't appropriate for your doggo. A sugar substitute called xylitol can even prove lethal for your pooch. Rather bake pupcakes or special treatos for them.

Keep water or liquid colours away from your furry friends
The temperature during Holi is just right for microbial growth. Even a little amount of moisture on your pup's coat can cause him a bacterial or fungal infection. If the dog is kept damp for a long time, it can catch a cold, fever or even pneumonia.

Keep your dogs safe from the water balloons
Not just the water balloons will make your doggos wet, but a heavy balloon might also hit it bad.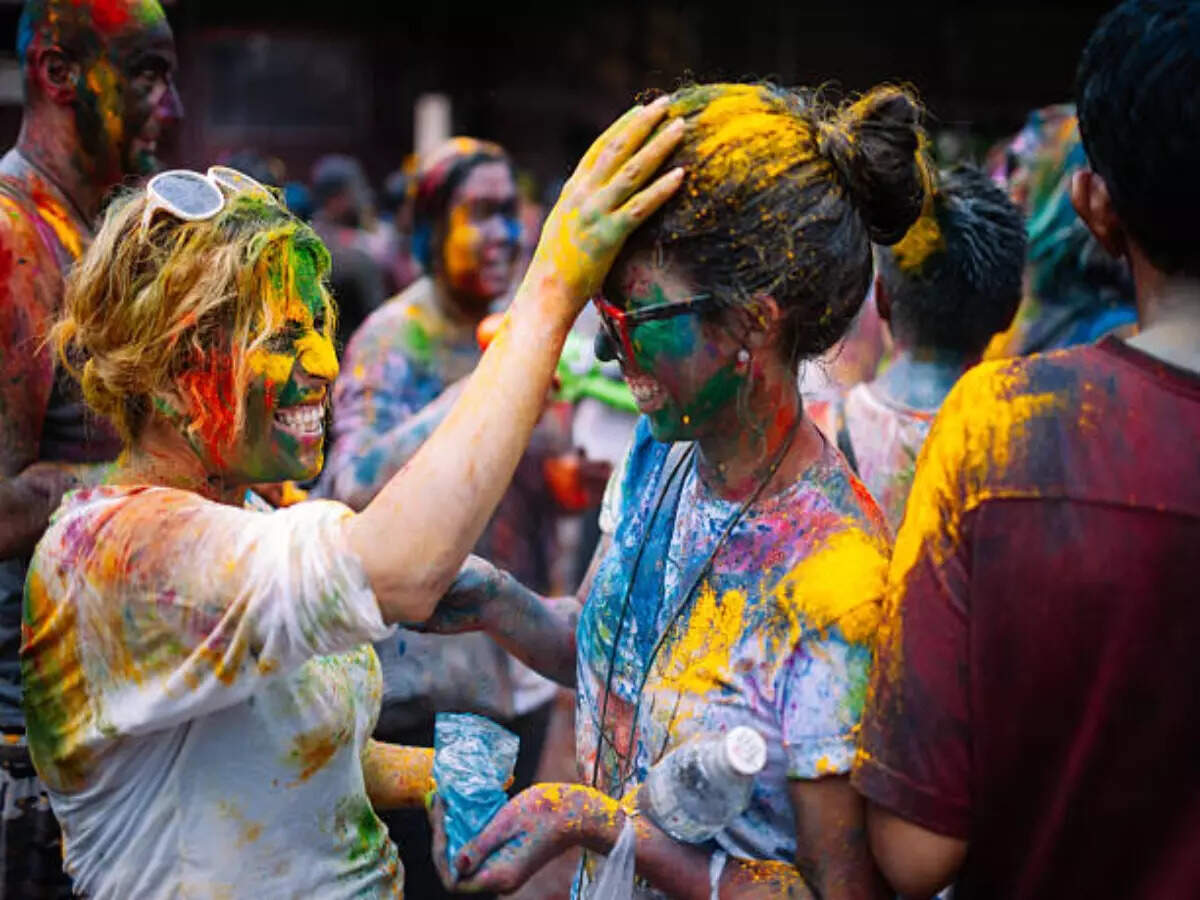 Points to remember if you are a paw-parent
Ask the kids at home or the neighbouring kids not to throw any sort of colours, water or balloons at the animals. Not just pet dogs, but the strays as well.
If you come across an animal which is coloured, try to calm them and wash them under running tap water or dust the gulaal. DO NOT use any chemicals or kerosene to remove the colours. If you find any affected area that is irritated or has rashes, apply coconut oil for temporary relief. Consult the vet for medical assistance.
If the colours touch the animals' noses or eyes, rinse well with running water and consult a vet for immediate help.
If you find that the pet has accidentally ingested or licked colours, induce vomit to get the toxic material out of their body. Give him plenty of water to drink and keep a tab for other symptoms. Consult a vet if the pooches show any unusual symptoms.
Read Also

3 oils to protect your skin on Holi Read Also

Synthetic colours can cause skin, eye problems: Doctors
Did you hear that? Sound frequency is measured in Hertz (Hz). The higher the Hertz, the higher-pitched the sound. Dogs hear best at 8,000 Hz, while humans hear best at around 2,000 Hz.
End of the article
Comments (0)
Play Exciting Puzzles & Games!
More Puzzles

Crossword
play now

Sudoku
play now

Word Search
play now
Visual Stories
Recipes

Allu Arjun's daily diet and fitness secrets

TV

40 plus TV celebs that are fitness goals

Entertainment

Happy birthday Alia Bhatt: Sun-kissed and hot is her fave look!

Entertainment

Gorgeous styles for that summer wedding

Life Style

Seven fruits that are lowest on carbs

Entertainment

Celebs who share their Zodiac signs with you

Life Style

What you can do for a happier marriage

Entertainment

Meera Jasmine 2.0: Glamorous photo-shoot pics

Life Style

Kids who share kept a strong relationship with their divorced parents

Entertainment

Expensive things owned by Ranbir Kapoor