Actor Himansh Kohli, who is currently spending quality time with his parents in Delhi, recently brought home a new friend - Donut Kohli - a French Bulldog, as soon as the lockdown eased off. While Himansh is enjoying all love and pampering from his parents, he is showered Donut with love.
The Yaarian actor is a dog lover and is equally fond of doughnuts, hence the name for his furry baby. "He's cute and adorable and reminds you of the Chocolaty Decadent Doughnut. Dogs are man's best friend and everyone who feels lonely, must bring home a four-legged friend for company," says Himansh, how had four dogs - Mojo, Muffin, Eldo and Perdy - in the past.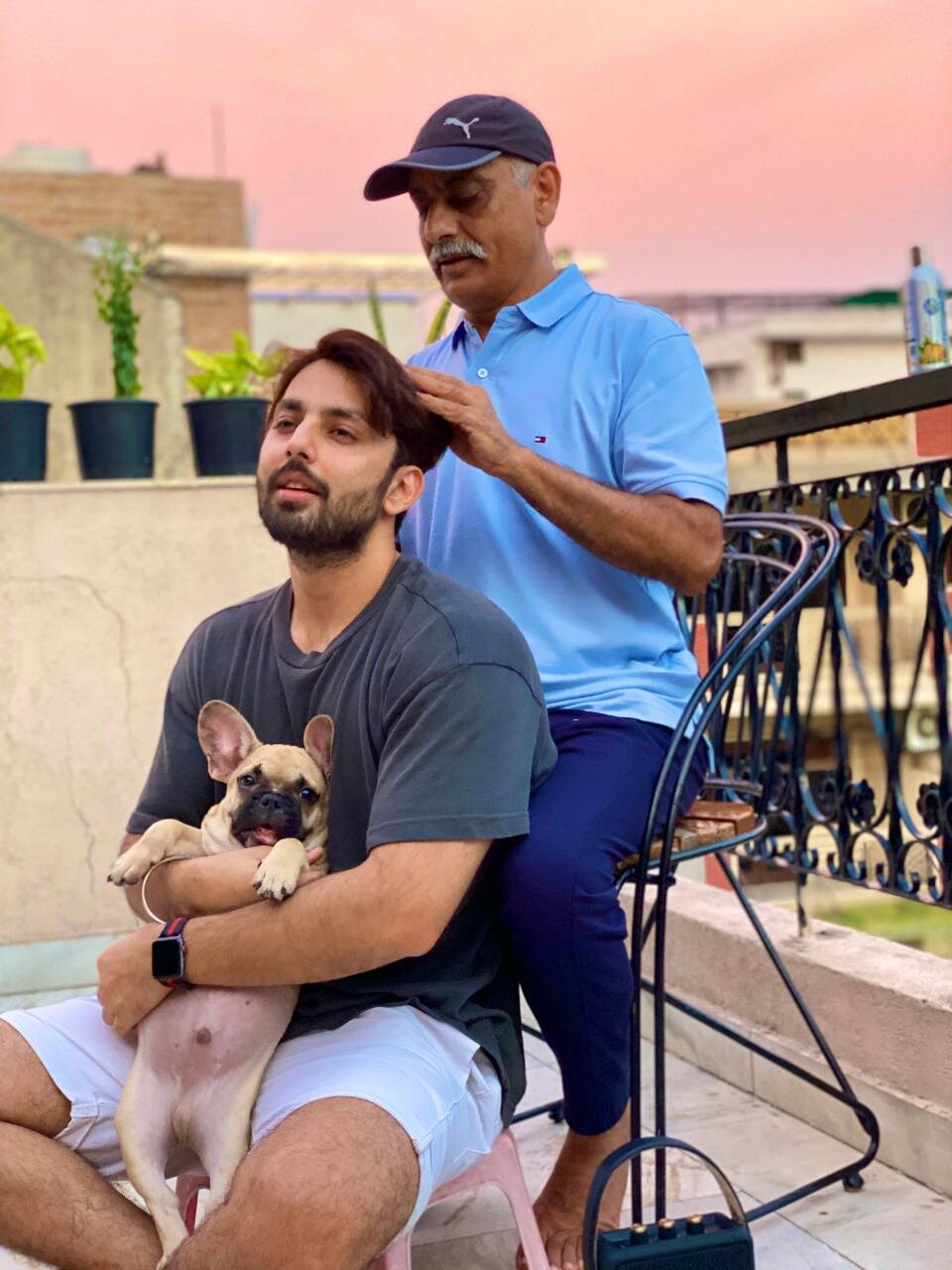 Himansh adds that he is much at peace when he has a pet dog around him. "There's nothing like treating a dog like a family member. Talking to your furry baby and sharing your feelings with them is quite therapeutic. I personally feel that pets are happiness-givers and cheer us up when we feel low and not feeling well emotionally. If you face loneliness or can't trust people, I would suggest that you must get pets."

Himansh has been ensuring that he takes good care of his pet baby. "I just ensure I take casual precautions. However, since he really doesn't go out, so no social distancing norms or masks for him," he adds. Himansh, who will soon be seen in Boondi Raita, keeps updating Donut's pics on his Instagram handle. And by the way Donut has an Instagram account of his own!

End of the article
News in Brief See All
A Beatles hit. It's rumored that, at the end of the Beatles song, "A Day in the Life," Paul McCartney recorded an ultrasonic whistle, audible only to dogs, just for his Shetland sheepdog.
Visual Stories
Travel

India's most exotic wedding destinations

Recipes

Indian Pakodas that make monsoon special

Travel

Dubai and its coolest world records

Life Style

Ways to get younger-looking skin

Life Style

DIY birthday gift ideas for your BFF

Life Style

Easy exercises to boost health

Travel

No man's land: Unexplored places in the world

Travel

Places where you can soak in sunlight all 24 hours!
Comments (0)