A CAT HAS NINE LIVES Meaning: The meaning is that a cat can survive through dangerous situations.
Origin: Medieval Europe was ruthless towards cats as they were linked with witches. During this time, cats were thrown off from high towers to kill them, but some amazingly survived as they landed on their feet! That's how this idiom came about during the Dark Ages.
Some theorists trace the origin of this idiom to the time when cats were venerated in ancient Egypt. Atum-Ra, the Egyptian sun god, was believed to guise himself as a cat, to visit the realms of hell. As per the myth, he gave birth to eight gods, thereby bestowing nine divine lives in one cat.


CURIOSITY KILLED THE CAT
Meaning: It means that inquisitiveness can lead one into peril.
Origin: Literature. The oldest form of this idiom is recorded in Ben Jonson's 1598 play Every Man in His Humour. Later William Shakespeare used it in Much Ado About Nothing. This phrase is often used to silence a person with unwarranted inquisitiveness.


TO LIVE A CAT AND DOG LIFE
Meaning: This idiom indicates being in a state of constant argument. It is because cats and dogs are often seen hissing and growling at one another.
Origin: It originated in Thomas Carlyle's work, Frederick the Great, where he wrote, "There will be jealousies, and a cat-and-dog life over yonder worse than ever."


CAT's GOT YOUR TONGUE?
Meaning: This expression is used to describe someone who suddenly stops talking, or is unable to speak.
Origin: The origin goes back to the witch hunting age, when the witch was believed to have made people unable to speak by feeding his tongue to her pet black cat. It may also refer to how the saucy sailors who would talk back, were rendered speechless when smacked with the cat o' nail tails.


BELL THE CAT
Meaning: To do a job — mostly difficult — that has few takers.
Origin: In 1482, a group of nobles wished to hang the favourites of King James III. At that time Lord Gray asked a very pertinent question, "Who will bell the cat?" Would anyone actually muster the courage to do the needful? Archibald Douglas, 5th Earl of Angus, undertook this responsibility and completed what needed to be done.


IN THE DARK, ALL CATS ARE GREY
Meaning: This is used to indicate that physical appearance is of no consequence whatsoever when the candles have been blown out.
Origin: Benjamin Franklin, one of the founding fathers of the US, and world famous scientist, used this figurative expression, while advising a young man, that taking a young woman to bed shouldn't be deemed as an unpleasant experience, as when the lights are put off, appearances cannot be made out.


A CAT IN GLOVES CATCHES NO MICE
Meaning: If one is too cautious and polite, s/he will not succeed. Some shrewdness or aggressiveness is required to get things done. Of course, if a cat protects his paws with gloves, he will not be able to nab even one mouse.
Origin: This idiom was woven by Benjamin Franklin.


TO SET A CAT AMONG THE PIGEONS
Meaning: This idiom is to signify a comment or action which rouses trouble.
Origin: In Britain, a sadistic pastime was making a cat walk among pigeons, the onlookers would gleefully watch as the cat would maul the birds. There have been instances when a cat had been thrown among doves.


TO RAIN CATS AND DOGS
Meaning: Heavy rain.
Origin: Odin, the Norse god of storms, was traditionally seen with wolves and dogs, which were symbols of the wind. Witches were believed to zoom on their broomsticks along with their cats. When it poured down incessantly, it was believed that the dogs of Norse and the cats of witches were tumbling down with the rain.


THE CAT THAT ATE THE CANARY
Meaning: This idiom refers to humans and other living beings, who are found to have a smug look with a tinge of guilt.
Origin: It originated from the world of journalism. Cats are always on the prowl for birds. On gulping down a bird, he may have a very smug look on his face, albeit with a tinge of guilt. In 1891 and 1892, newspapers in the UK, Australia, and America, started publishing the same joke: "Father: That cat made an awful noise in the back garden last night. Son: Yes, sir. I guess that since he ate the canary, he thinks he can sing." The idiom took birth from this joke.


THE CAT IS OUT OF THE BAG
Meaning: To reveal a secret.
Origin: In the 1500s in Europe, sellers used to cheat their customers by selling a cat instead of a pig in the market. They would ask the buyer not to open the bag till they reached home, so that the trickery wouldn't be made out beforehand.
Another possible origin of the phrase may be linked to the inhuman practice of flogging at the infamous British Royal Navy. Badly behaved sailors were whipped by the cat o' nine tails: a whip, which had nine strings which would dig in marks into the flesh of the sailors like cat's claws would.
- By Pallavi Bhattacharya


www.dogsandpupsmagazine.com; www.facebook.com/Dogsandpupsmag


CAT ESSENTIAL
Playtime is important for your cats...

The best way to care for your cat — and develop a happy relationship — is to allow your pet to express her natural behaviour and instinct. Allow your cat to hunt – the 'prey' does not have to be a real bird or mouse, it can be exchanged for a commercially-available cat toy.
Toys stimulate mental and physical development. Playing allows you to have quality time with your pets and ensures the cat is active and fit. Sometimes it could be a common household object like ball of yarn or old socks stuffed with fabric or strings tied to feathers.
Yet another great playtime idea is to use a large sturdy cardboard/shoe box, and play hide and seek with your pet by cutting out hole or flaps on one side. Remember to use a sturdy box – lest your little furball chews it to bits.
- Dr Umesh Kallahalli


Are you a proud pet parent? Have a cute cat story to share? Maybe your guinea pig is giving you trouble? Whatever is your creature companion, we are here to listen to you. Send your photos, queries and stories to [email protected]





End of the article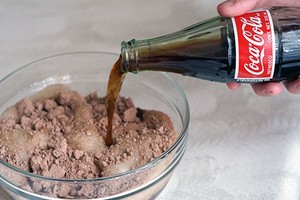 Why Doctors Will No Longer Prescribe Blood Pressure Meds
Ad Healthier Patriot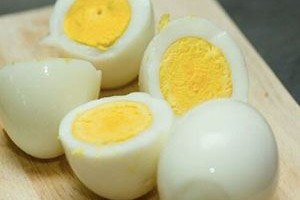 Md: Do This Immediately if You Have Diabetes (Watch)
Ad Healthier Patriot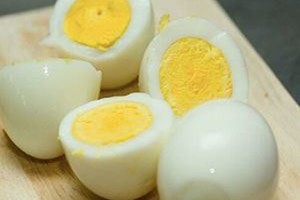 Md: Do This Immediately if You Have Diabetes (Video)
Ad Healthier Patriot
Use a teapot to rinse dogs off in the bathtub without getting water and soap in their eyes.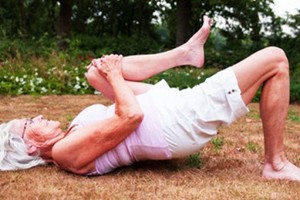 Chiropractors: This Simple Solution Ends Decades of Back Pain (Watch)
Ad Healthier Patriot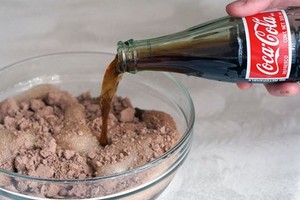 Do This Immediately if You Have High Blood Pressure (Video)
Ad Healthier Patriot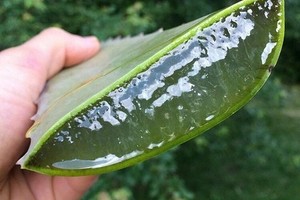 Do This Immediately if You Have High Blood Pressure (Watch)

Ad Healthier Patriot
A perfect date night gift for your partner
Ad IDIVA
These 5 tips will make your shaves mess free
Ad MENSXP
7 signs to know your relationship is in trouble
Ad MENSXP
Socialize your pet. This is especially important for puppies. Again – behavior problems are the number one reason dogs don't stay with their families and don't get adopted by new families. Lack of proper socialization can result in inappropriate fears, aggressive behavior, general timidity, and a host of other behavior problems that are difficult to extinguish once a dog is mature.
5 reasons why you still don't have perfect abs
Ad MENSXP
Check if you are in the right relationship
Ad MENSXP
These mistakes are keeping you from getting abs
Ad MENSXP
Comments (0)
Refrain from posting comments that are obscene, defamatory or inflammatory, and do not indulge in personal attacks, name calling or inciting hatred against any community. Help us delete comments that do not follow these guidelines by marking them offensive . Let's work together to keep the conversation civil.
Be the first one to comment