According to shelter homes, pet adoptions – especially for indie dogs – have risen in the second half of the pandemic, though abandonment still continues
With furry babies being abandoned more amid the pandemic, many celebs have been vocal about pet adoption. Celebs such as Jennifer Aniston and Priyanka Chopra Jonas gave shelter to rescue animals, and not just stars, many others are becoming pet parents for the first time amid the pandemic. Though cases of abandonment continue to exist, adoptions have increased in the second half of the pandemic, say representatives from shelter homes.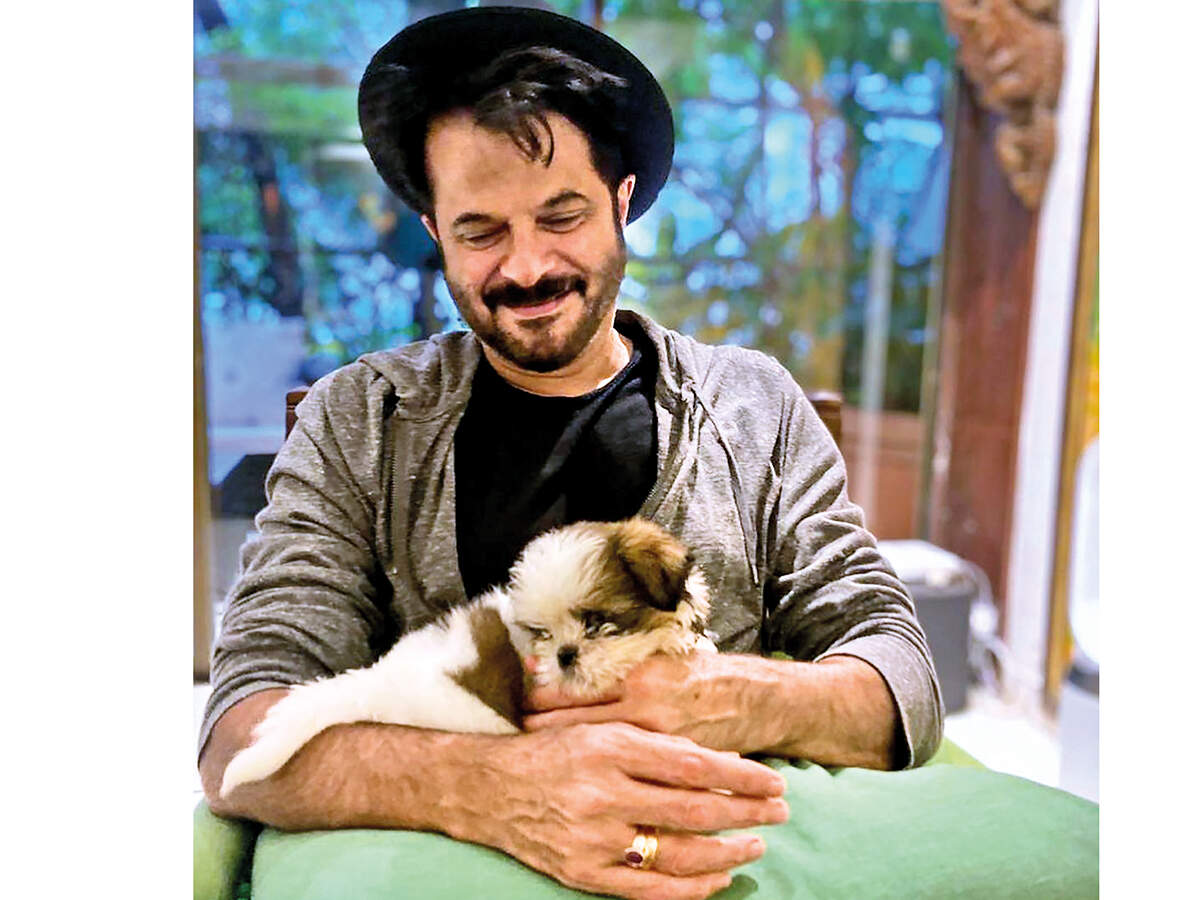 Pets helped people deal with the tough times of COVID Amrita Talapatra, a student from Gurgaon, shares, "During the pandemic, thousands of people abandoned their pets due to misinformation that animals could spread COVID-19. The pandemic gave me the perfect opportunity to adopt a dog. I got to devote time to her, and she kept me busy," says Amrita, who adopted a stray in this time.

Dipti Raswant, a teacher, always wanted to adopt a pet, and the pandemic gave her the opportunity to do so. From dealing with depression due to menopause to fighting COVID-19, Dipti says her pet has kept the family going. "I wanted someone to love, and I think he kept us busy during our fight with COVID," she says.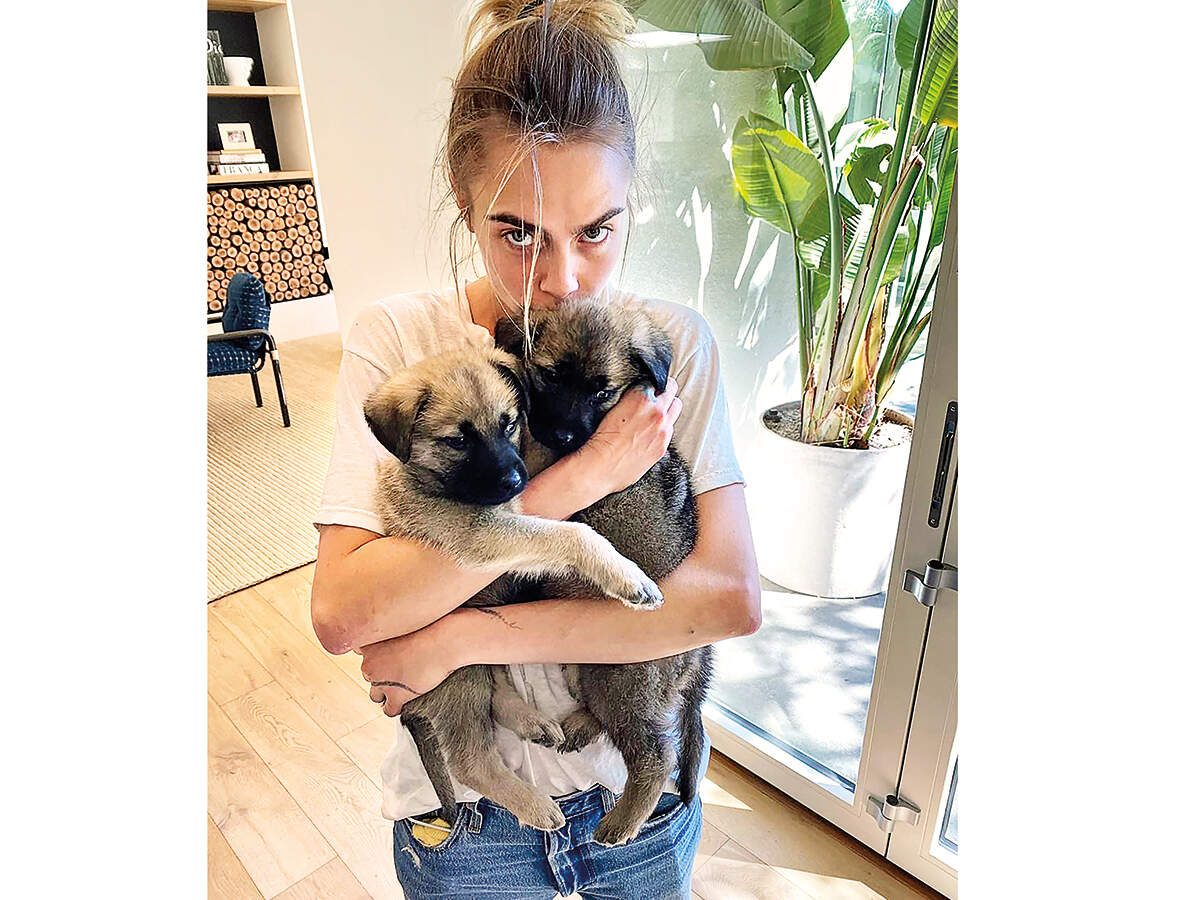 Adoptions on rise Since July-Aug
Kaveri Rana Bhardwaj, President, People For Animals (PFA) Gautam Buddh Nagar, says that while abandonment cases rose amid the pandemic initially, adoptions have increased now. "Initially, two-three pets were abandoned every day. But, since July-August, there's been a rise in adoptions. Eight-10 of my indies were adopted – pehle jahan inke liyequeries bhi nahi aati thi, ab logadopt kar rahe hain," she says. Kaveri adds that she hasn't seen such a rise in the number of adoptions in many years.

Deepti Santha, who volunteers with animal welfare organisations, shares that though adoptions are picking up, abandonment of pets still continues. "If there are 10 adoptions, 20 pets are abandoned. But the graph of adoption – mainly of indie dogs – is getting better. People need a little awareness – indies are low-maintenance, their hearts and livers are stronger and in general, their joints are stronger," she says.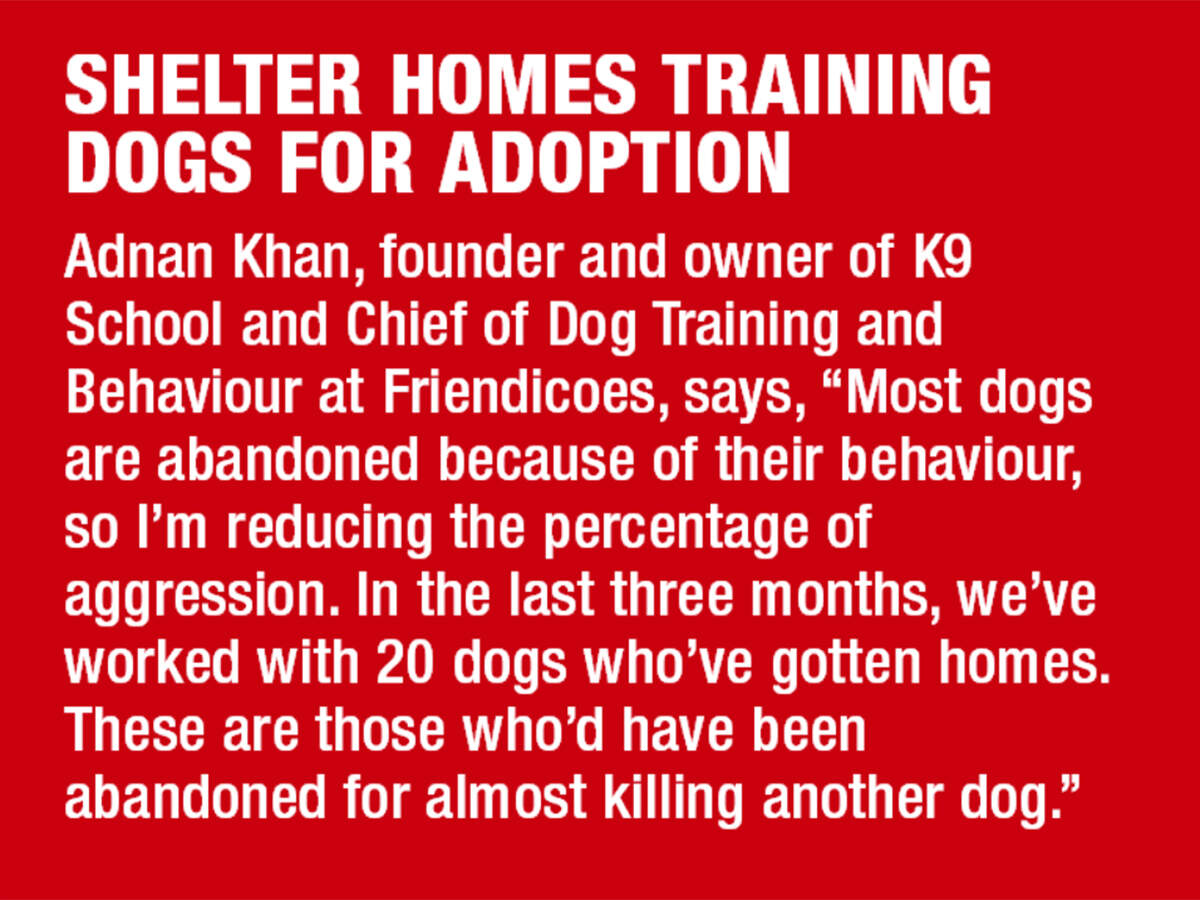 If you wish to adopt a dog
The process of adopting a dog from a shelter is free. Kaveri Rana Bhardwaj, President, PFA Gautam Buddh Nagar, says, "We ask a few questions to help determine the dog's future. The process includes a general check, we send a volunteer to visit the house, and if everything is okay, we let you meet the dog. If things click between you and the dog, the dog goes home. Then we do the paperwork, which mentions adoption clauses – you can't give the dog to someone else, you can't sell the dog, vet care is required and sterilisation is important. It is completely free, even the sterilisation fees is borne by us."

End of the article
News in Brief See All
photostory

Coronavirus: Diseases that make you more prone to the virus

photostory

7 reasons you should hug your kids every day

photostory

Pregnant Anushka performs headstand; how safe is it for pregnant women

Anushka Sharma is undoubtedly one of the fittest Bollywood actresses, who has always vouched for the benefits of healthy eating and exercising. Even now in her third trimester of pregnancy, the actress is making every effort to stay fit and her recent Instagram post is proof of that. The 32-year-old actress keeps sharing glimpses of her pregnancy journey with her fans. In a recent post, the mom-to-be shared a throwback picture where she can be seen performing Shirshasana or headstand with the help of her husband. The actress who has always been a fan of yoga wrote that she has been doing Shirshasana for many years and even during pregnancy she continued with it under proper guidance and support.
photostory

Weight loss: "I finished by dinner by 7 pm everyday and lost 27 kilos!"

An architect by profession, when 39-year-old Saurabh Nautiyal realised that his stamina was taking a beating because of all the extra kilos he had put on, he knew it was time to amend his ways and get fitter. In a year's time, he transformed his body and is now fitter than ever. His weight loss journey is an inspiration for anyone looking to lose weight and reclaim their fitness levels.Name: Saurabh NautiyalOccupation: Network ArchitectAge: 39 yearsHeight: 5 feet 8 inchesHighest weight recorded: 86 kilosWeight lost: 27 kilosDuration it took me to lose weight: 1.5 years
If you have a small dog, cutting up a lamb roll into tiny pieces is a cost-effective way to make healthy, bite-sized training treats. A 1-pound roll costs $6.98. Cut it up into the desired size, store most of it in a ziplock bag in the freezer, and leave the rest on the counter for immediate use.
Visual Stories
TV

Aditya Narayan-Shweta Agarwal's wedding pics

Life Style

Bollywood's bold and stylish bikini babes

Life Style

10 reasons why books are our best friends

Life Style

Diseases that make you more prone to COVID

TV

Gauahar's romantic photos with husband-to-be

Entertainment

Here's how celebs looked in school

Entertainment

Priyanka and Nick's aww-dorable mushy moments

Entertainment

Mimi Chakraborty stunning pics you can't miss

Life Style

5 Indian superstitions and facts behind them

Life Style

7 reasons you should hug your kids every day
Comments (0)