The campaign #AdoptDontShop has been trending on social media for a while now. And, while some celebrates are advocating adopting indies and abandoned pets, many have actually adopted strays. Actor Kunal Thakur, who believes in adopting pets instead of buying, is a parent to a kitten. The Kasauti Zindagi Kay actor people to bringing home a furry friend through adoption.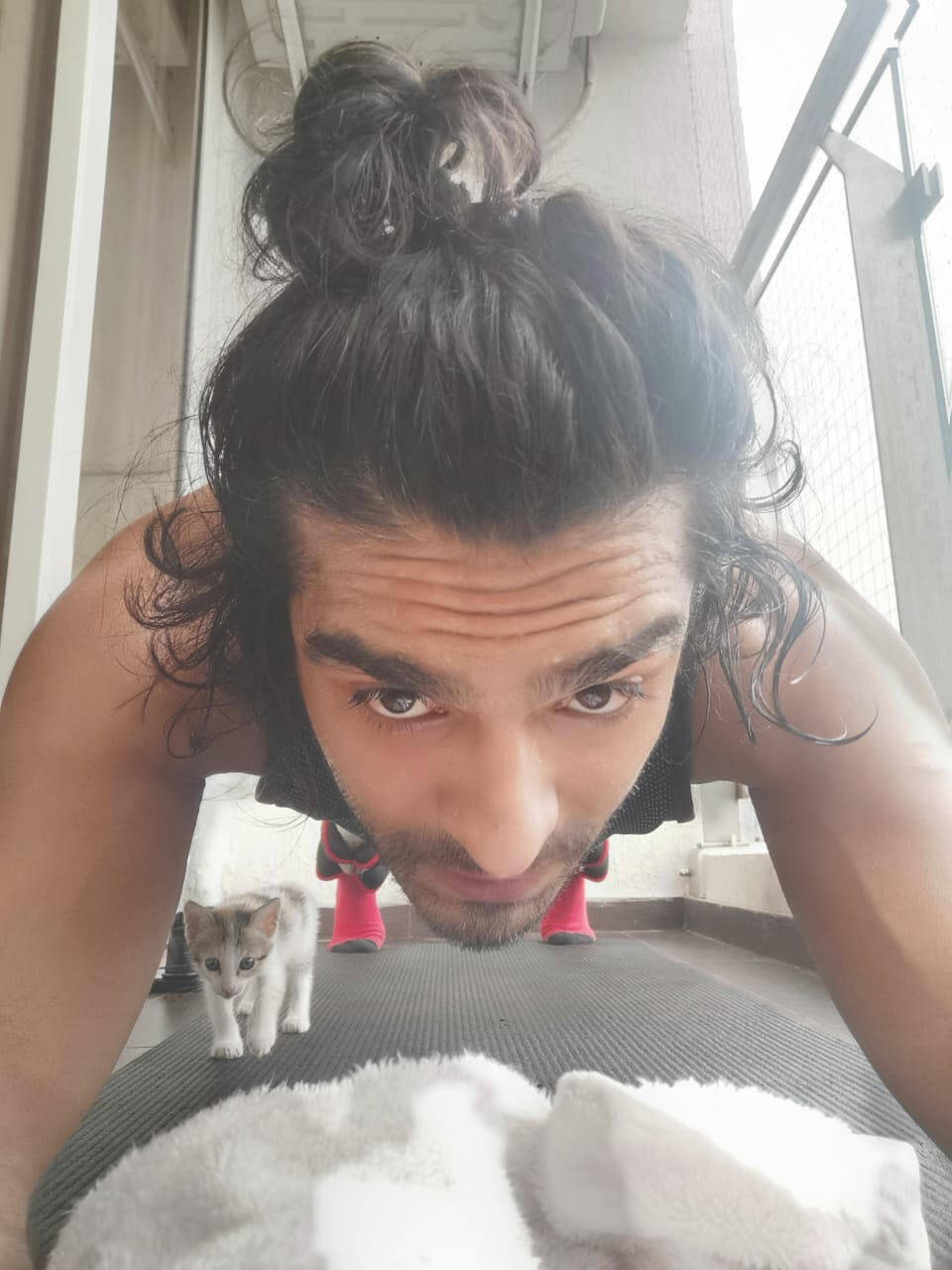 The actor recently brought home a new family member — an adorable kitten named Caramel Thakur — feels that this bundle of joy has brought a lot of love and positivity in his life, even in the lockdown. Speaking about his new pet, Kunal says, "I am so happy to have Caramel in my life. She is beautiful. I used to have a pet dog, but that was not adopted. Caramel is the kitten of my neighbour's cat, who is a rescued cat. Personally I feel there are so many animals around us who are abandoned. Stray dogs and cats, everyone they all deserves to be loved and a shelter. And I am happy that I have adopted Caramel," says Kunal, adding, "My life has changed and even lockdown has become interesting now. Though cats are more independent and do everything on their own, I do have to give her food and we have scheduled playtime."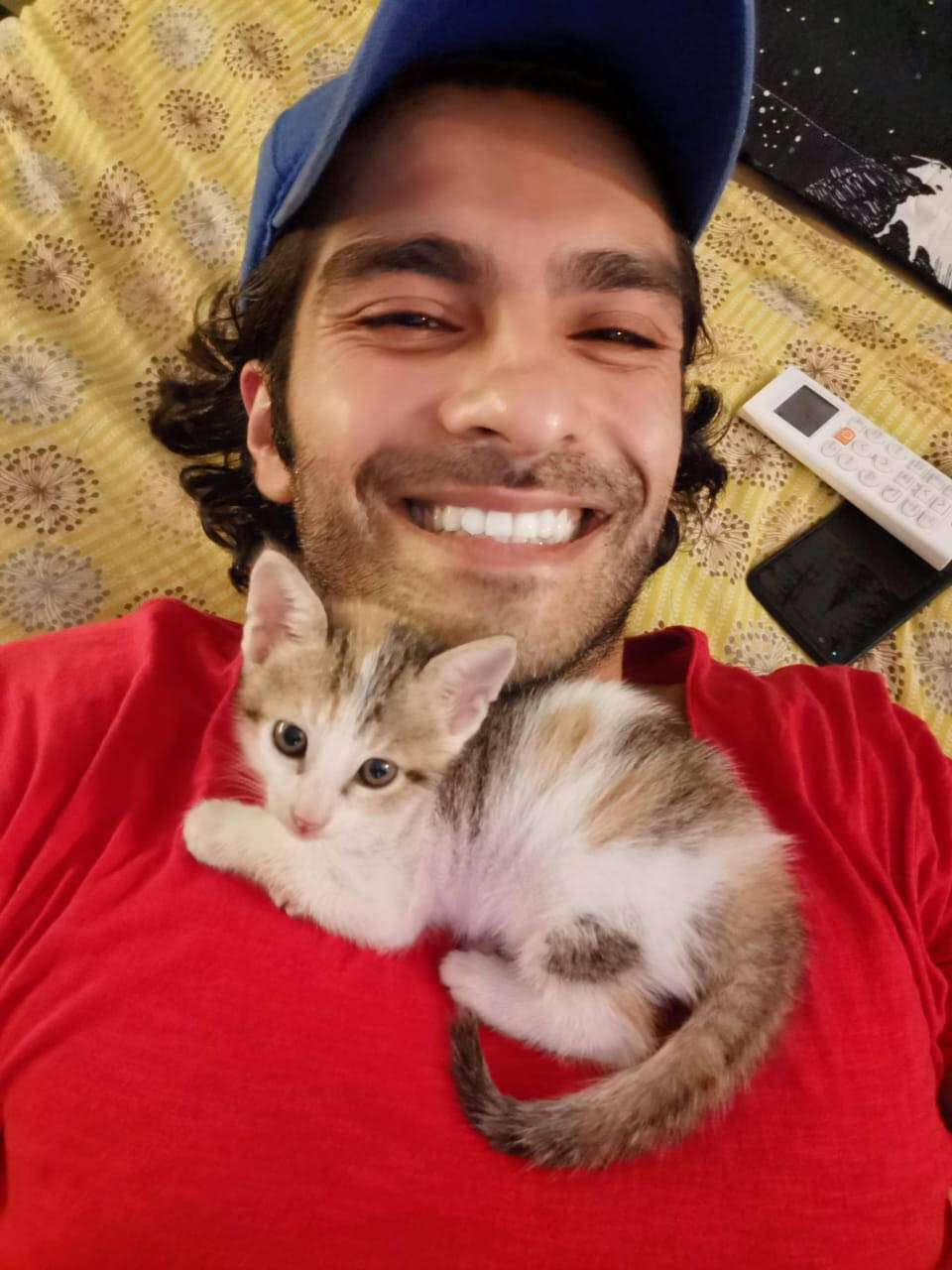 Talking about the feeling of adopting an animal and giving it a home and love, Kunal explains, "When you adopt an animal you are actually giving back to mother nature. The feeling is gratifying, you also add good karma."
On the work front Kunal is eager to be seen in Kasautii..., whose character was introduced in the show, just before the lockdown.

End of the article
News in Brief See All
Naomi Campbell sees Black Lives Matter altering fashion and beauty industries

Worldwide protests about the treatment of Black people will alter the global fashion and beauty industries by creating job opportunities and products catering for a broader range of consumers, model Naomi Campbell said in an interview. Some firms are already making product changes as protests about systemic racism.

Science-backed reason why we should never work from bed

Well, while work from home (WFH) allows us a lot of freedom but to ensure that our WFH habits do not sabotage our work goals as well as our well being, it is important to set boundaries and practice a sense of self control.

HC grants divorce to man because his wife refused to wear 'sindoor'

"Her refusal to wear "sakha and sindoor" will project her to be unmarried and/or signify her refusal to accept the marriage with the appellant (husband). Such categorical stand of the respondent (wife) points to the clear intention of the respondent that she is unwilling to continue her conjugal life with the appellant," the Gauhati High Court said in the judgment passed on June 19.
laidback pet breeds
Visual Stories
Travel

Binoculars out! India for birdwatchers

Recipes

How to makeMasala Chai at home

Entertainment

Best lockdown looks from B-town divas

Life Style

Simple DIY bedroom ideas

Recipes

10Traditional Cakes from Around The World

Life Style

Bollywood movies that gave us fashion goals

Travel

Experiences only Amsterdam can offer to a traveller soul!

Travel

UNESCO World Heritage Sites in India—the bold and the beautiful

Travel

Meghalaya, a painter's muse and a poet's dream

Life Style

Beauty essentials every girl must own
Comments (0)