Out of the many things that the pandemic has taught us, maintaining a healthy lifestyle is something that most of us will continue to follow even in the post-pandemic world. While daily exercising has many perks, the monotony of the same might make it a little dull.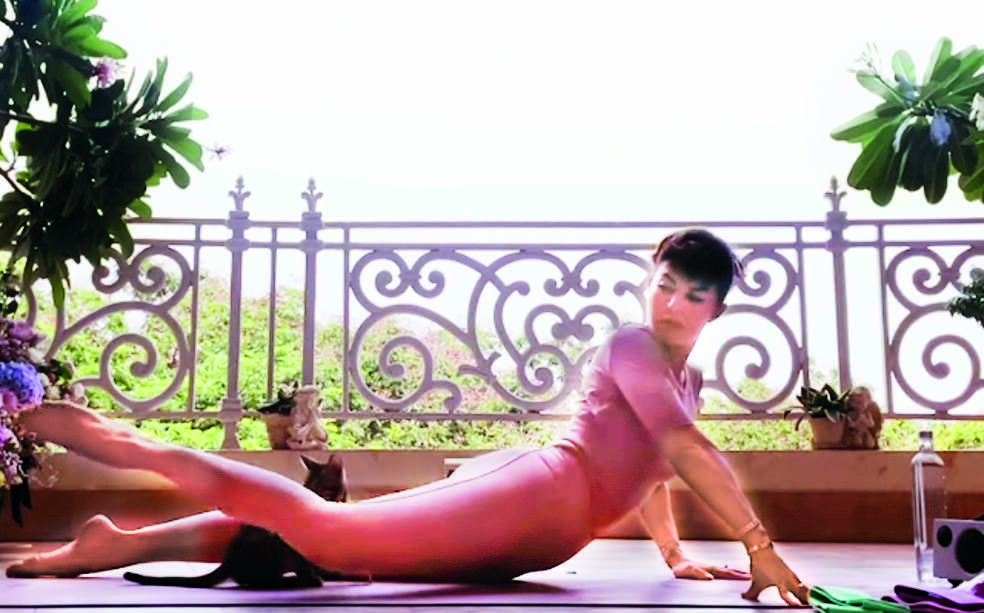 Pet parents have a different perspective on this. Pet parents often have their furry babies join them in their daily exercise routine. This definitely adds an element of joy and happiness. While some just watch their parents when they exercise, some furry babies mimic them too. Pet parents share their exercising experience with their furry babies.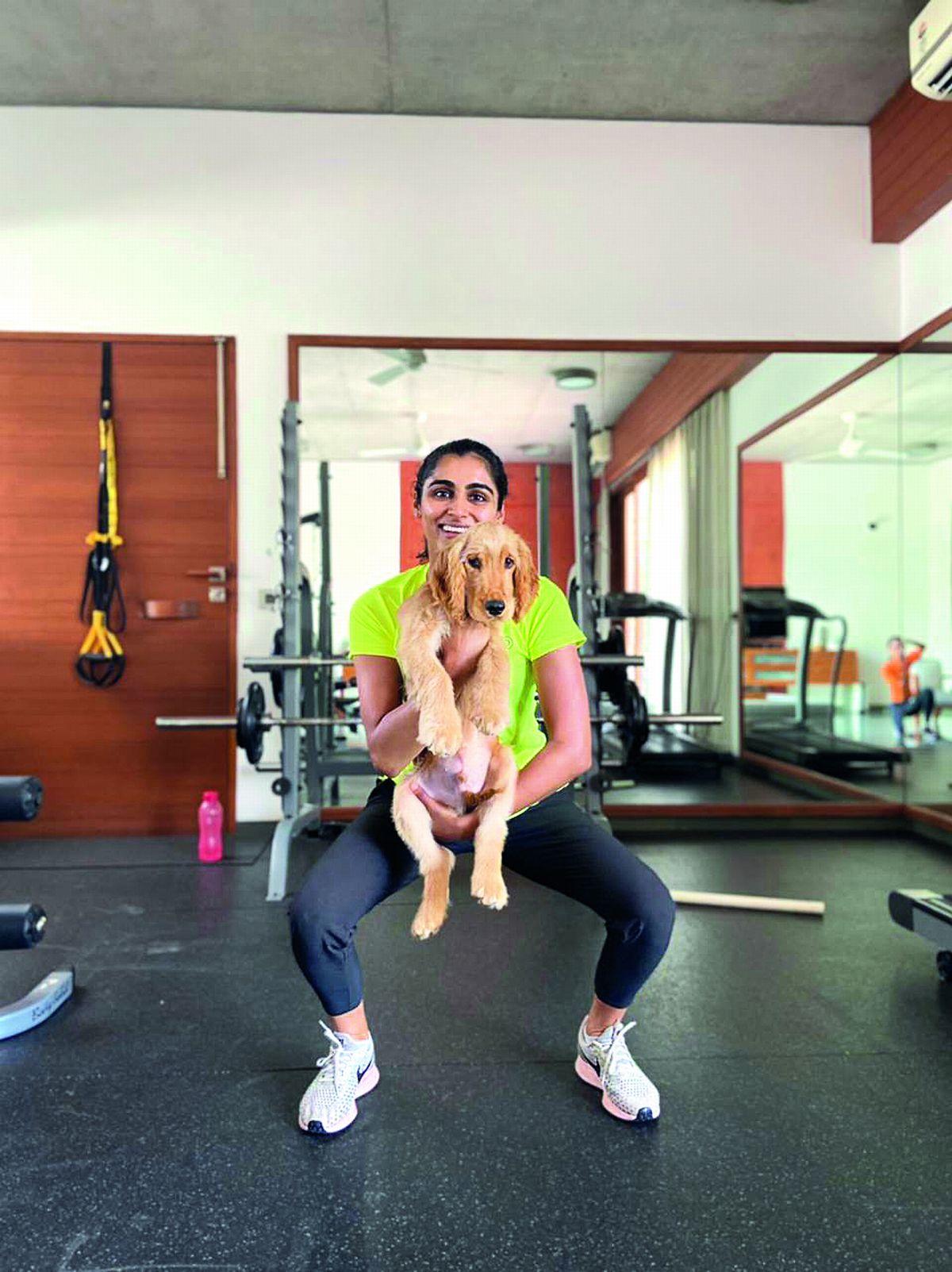 'YOUR FURRY BABY CAN HELP YOU STAY ACTIVE'

Exercising with your furry baby can not only be a fun experience, but also something that can help a pet parent and the pet to stay active and fit. Anokhi Shah, a chef and a pet parent, shares, "I have two dogs. One of them is a puppy, but the older one loves to exercise with me. His favourite thing to do is walk on the treadmill. They are always around and help me stay active - if not the gym, then cardio in the garden while playing fetch or during their evening walks."
Similarly, Eva Marie Veroeveren, pet parent to therapy dogs, shares, "My dogs always join me when I exercise. You discover new things that you can do together, so it is exciting to see what your dog also can learn. Being with a pet that is active can lift your spirits."

THINGS TO KEEP IN MIND WHILE WORKING OUT WITH YOUR PET


Combine your running or walking schedule with that of your dog
Indulge in physical activities with your pet
In addition to your workout sessions, add other activities like playing with your pet so that both of you find ways to stay active
Always reward your pets with treat to keep them happy
Remember to hydrate

- Archana Iyer, a canine behaviourist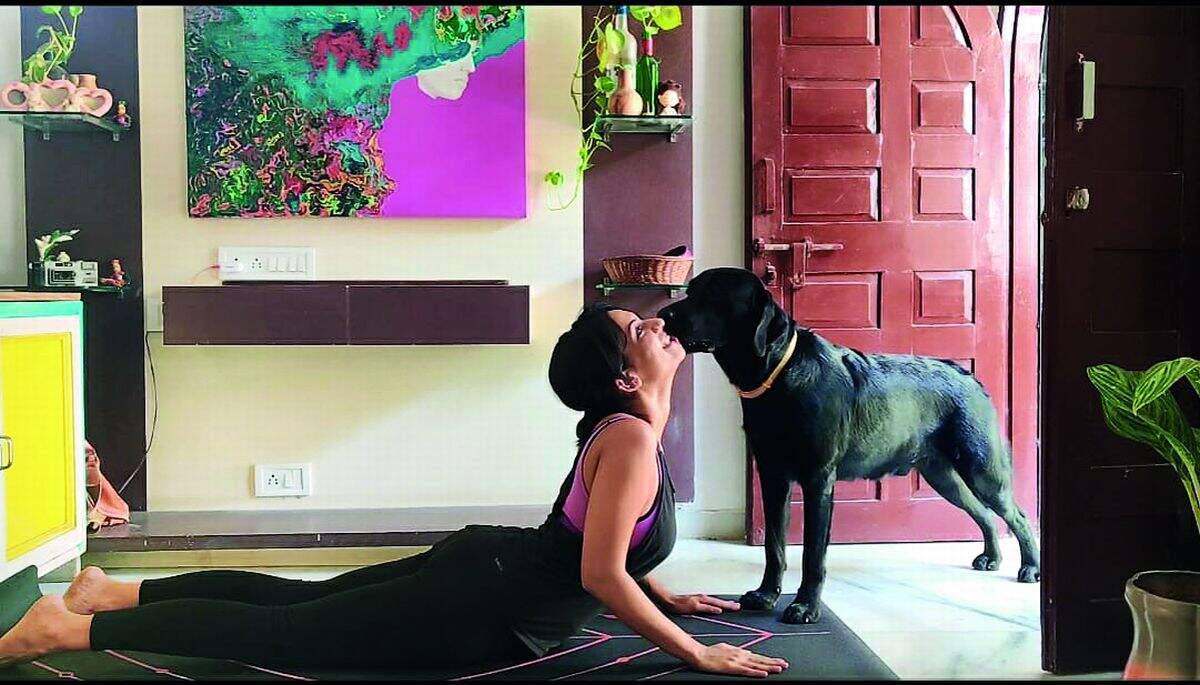 'YOGA SESSIONS WITH YOUR FURRY BABY CAN BE A JOYFUL EXPERIENCE'

"My dog, Kai, feels that my yoga mat is a place to sleep," shares Priyanka Thaker, a working professional and a pet parent. Priyanka is always accompanied by her dog whenever she does yoga. She says, "More often than not, Kai tries to ruin my yoga sessions. But on some days, he tries to mimic me as well. Both ways, I get to enjoy my yoga sessions. I look forward to my yoga sessions now, knowing that my dog would be there to entertain me."

Your pet's reaction to you doing yoga can be quite joyful. Watching them copy your poses is something that will definitely motivate you to continue with yoga. Neeta Kachhy, a businesswoman, shares, "Initially, I was quite sceptical about being around a pet. When I first met my daughter's dog (Zia), I was uncertain about being around her. Zia was very friendly and she would follow me around constantly. Gradually I grew fond of her. I do yoga regularly and Zia would always come to me during my yoga sessions. She would play around with my yoga mat. Whenever I would do an asana, she would assume that I was playing with her or offering a treat and would run around me. I love being around her, and I can't wait to get my own pet."

THINGS TO AVOID WHILE EXERCISING WITH YOUR FURRY BABY


Allowing your pet to go near heavy gym equipments
Exerting your pets too much
Allowing them the space to completely ruin your workout or yoga session
Overindulging with treats

—Archana Iyer, a canine behaviourist


Socialize your pet. This is especially important for puppies. Again – behavior problems are the number one reason dogs don't stay with their families and don't get adopted by new families. Lack of proper socialization can result in inappropriate fears, aggressive behavior, general timidity, and a host of other behavior problems that are difficult to extinguish once a dog is mature.
End of the article
Comments (0)
Visual Stories
Entertainment

Interesting photos of Neeta Dhungana

Life Style

Vastu: No puja room in your flat? Here's a solution!

Entertainment

Onam 2021: Best photos from M-Town

Entertainment

15 Telugu actors and their adorable pets

Life Style

Recent hairstyles of Bollywood men

Life Style

Physical hunger vs. Emotional hunger: What is the difference?

Life Style

Signs he's never had a real girlfriend

Recipes

Make yummyCake Pops with dry cake

Life Style

Breastfeeding vs. formula feeding: What's better