While the mere thought of taking a small break or short road trips kept us going during the lockdown, actually doing this is not a small matter, especially for pet parents. After the easing of lockdown guidelines, many people have started going on road trips. And while our furry buddies need a change of scenery as much as we do, there are a few ways to make road trips with pets safe and fun amid the COVID-19 pandemic.
Get your pets checked by vets, carry homemade food & take breaks: Experts
"If your pet has motion sickness or is very hyper, then avoid road journeys," says Dr Tina S Giri, an Ahmedabad-based veterinarian. She adds, "Avoid feeding heavy meals to your pets before travelling. Feed them a night before or 3-4 hours before the journey. Before travelling, get your pets thoroughly checked by your vet. Cat carriers are a must when travelling by road to keep them calm."

Salomi Gupte, a canine trainer and behaviourist shares, "Before any long journey, get your pets used to car rides to gauge their behaviour. Take 10-15 minutes break after every 1-2 hours of driving as your pet needs to stretch and roam a bit. Curd and vanilla ice-cream are great food choices for dogs during a road trip, as it's light and will keep their stomach cool. Tired dogs are known to be well-behaved during road trips. Wear out your pets before the journey by taking them for a run or exercises so that they are less hyper or sleep during the trip."
Travelling in the new normal needs planning: Pet parents
TV actor Subuhii Joshii, who recently travelled with her pet dog Majnu from Mumbai to Lonavala says, "I've taken road trips with Majnu pre-COVID-19 and things were easier then. Now it's different. Although now the food joints and dhabas are open on the highway, neither of us can risk our safety by eating out. I had to make an extra amount of home-cooked food. Now, it's also difficult to find a vet during the road trip."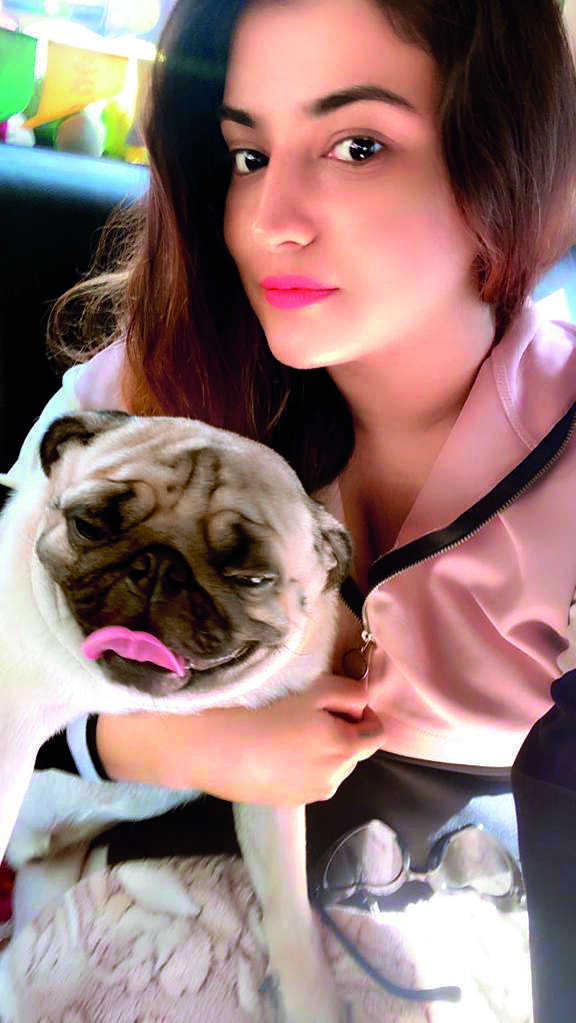 Actor Dipna Patel who recently travelled from Vadodara to their ancestral home at Uttarsanda with her five-year-old pet cat Mellow adds, "We usually travel after sunset, which makes Mellow feel better. Listening to calm music and applying calming oil (especially for cats) on his head helps him a lot. I always carry his carrier with toys and whenever he feels motion sickness, I put him in it."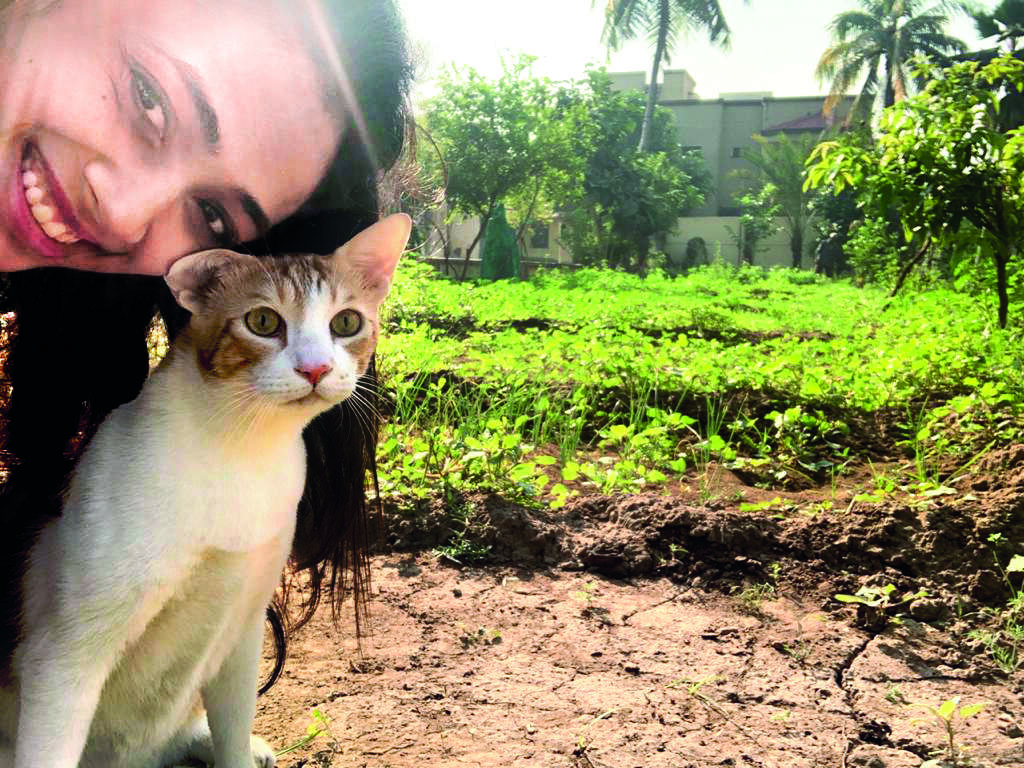 Kritica Sinha, a Bengaluru-based content creator who flew from Bengaluru to Patna and then drove down to Ranchi with her 17-month-old dog Grace says, "We got all the vaccinations and tests done before the trip. One must remember that the size of the car is important as it gives them more room space and won't make them easily stressed during long journeys. Toys with treats that your dog loves is a must carry."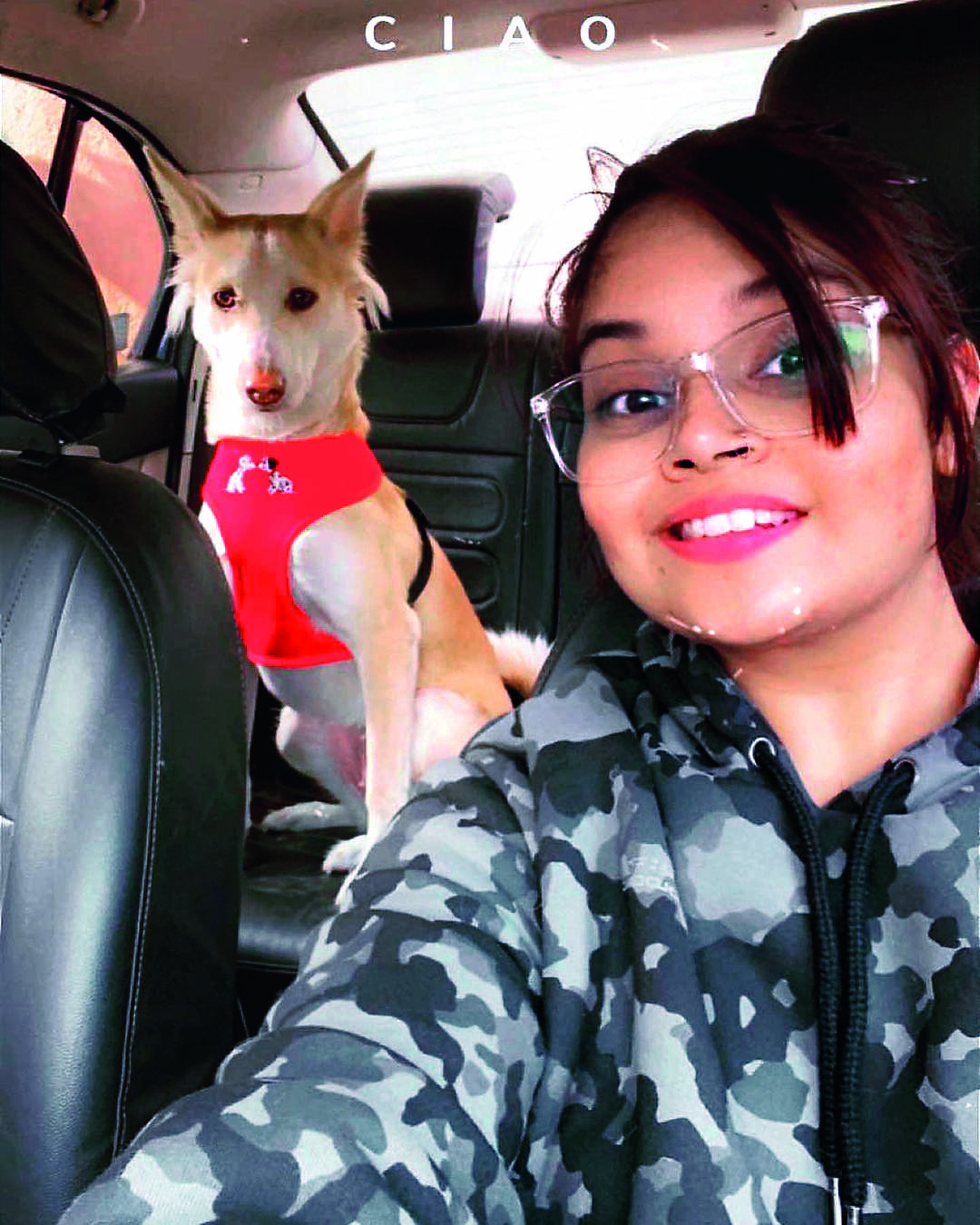 Ahmedabad-based photographer Nikita Wankhede, who travelled from Ahmedabad to Udaipur with her two-year-old dog Simba in November shares, "With restrictions and night curfew, finding pet-friendly accommodation is difficult. In fact, these days it's easier to travel by road as it's expensive to travel by air or rail with your pet. I stopped at places where there very few people, so there was limited/no contact. All payments were done online to keep me and Simba safe."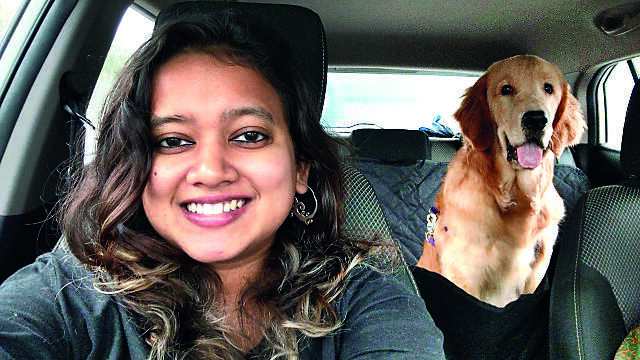 Talking about his experience, comedian Manan Desai says, "In September, we travelled to Santrampur with our seven-month-old pet dog Millie and it was a four-hour drive. As this was her first road trip, we were doubly cautious. We carried a special water bottle meant for pets so that we can feed her in the car as it is safer and reduces the chances of infections."


Special care to be taken when on roads with your pet

1. Dog seat or dog seat belt is a must
2. Always carry extra blankets and sheets as many places do not separately provide them
3. Ensure the temperature in the car and outside isn't way too different as that affects your pet's health
4. Keep their first-aid kits, peeing pads, wet wipes and sanitisers always handy
5. Limit contact with people especially when on a break
6. Make sure to carry enough food


With inputs by Soumitra Das


End of the article
News in Brief See All
14 Dec 2020, 20:00

A look at Kangana's ethnic outfits in 2020

14 Dec 2020, 13:00

Mistakes that can make you look older

photostory

Weight loss: "I followed 16 hours of daily fasting"

Weight gain is often a bad side-effect of PCOS and with a newborn around, 32-year-old Sasirekha found it cumbersome and difficult to manage things around. Chronic back pain made her realize she must take steps to correct her lifestyle. So, she started Intermittent Fasting and fought off excess weight in a year.To know how she did it, and the exercise routine she followed, read the transformation story below:Name: Sasirekha VasuOccupation: Stay at home mom, now a certified nutrition consultantAge: 32Highest weight recorded: 92 kilosWeight lost: 30 kilosDuration it took me to lose weight: 1.5 years

Weekly sex can increase your life span

Sex is essential for us in more ways than one. It is not only about physical pleasure, but can also help to boost your mood, improve the immune system, lower blood pressure and can even promote longevity by cutting down your risk of heart disease.
Get Educated. The first step to being an outstanding pet owner, according to Dr. Becker, is taking responsibility. "Nobody ever says 'I was a lousy pet owner.' It's always the pet's fault." Learn the peculiarities of your pet's breed such as how much exercise they need, how gregarious they are, how much maintenance their coat requires, how often they need to go outside, and about new technologies, products, and nutrition that might help you care for your pet. Knowing the basics about your pet's upkeep ensures you won't be caught off guard by troubling behavior.
Visual Stories
TV

Stylish and glam looks of Shefali Jariwala

Life Style

Most good-looking Royals of India

Entertainment

Malaika Arora's gym wardrobe

Life Style

Bizarre beauty trends of 2020

Entertainment

Bollywood stars' winter fashion style tips

Entertainment

Kollywood stars charming pictures with their wife

Life Style

6 immunity-boosting shots to add to your diet

Life Style

Habits that keep a marriage strong

Life Style

Is it safe to have amla during pregnancy?

Entertainment

Justin & Hailey Bieber's cutest pictures
Comments (0)