Monsoon season can turn out to be quite unpleasant for the pets at home. Skin infection, digestive disorders, body odour along with a whole host of other health problems is common for the canine community and cats. To avoid this situation, pet parents ensure they take extra care of their pets this season…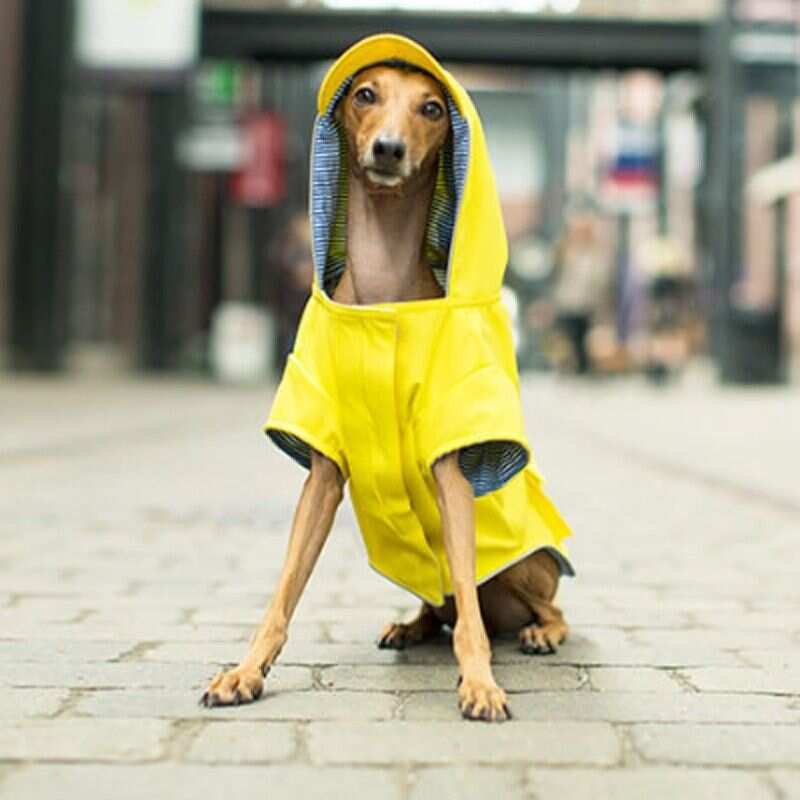 Falling prey to parasites is the biggest trouble for dogs, especially during monsoon, and to curb this, pet owners are ensuring that their pooches remain always clean. Dina Joseph, a makeup artist from Pune, who owns a Labrador pooch, says, "My pet is a five-month-old and my dad or I take her out for a walk daily. Immediately after returning, we check that her foot pads are free from ticks and other hazardous parasites. I clean her footpads with lukewarm water mixed with some anti-septic and later dry the spaces between her paws with a towel to avoid fungal infection. Also, every alternate day, I apply anti-bacterial lotion prescribed by my veterinary doctor."

Furry woes in this season Due to the high humidity level, pooches tend to smell bad if not taken care of properly. Architect Samira Ahuja shares how she got rid of the problem of body odour of her pug Rinku. "I use antiseptic neem shampoo while giving a bath to my pug, which deeply cleanses his body, kills infection and remove bad odour." says Shilpa and adds, "Since pugs have a fishy smell in them, I dry him off properly and spray medicated talc followed by a relaxing massage."
Mumbai-based vet Dr Shikha Sakluja, advises getting pets vaccinated in monsoon to avoid health worries. He shares, "Rainy season is usually the breeding ground for water-borne diseases and other intestinal and stomach infections. So, one must take care that the pet is drinking clean water and ensure that they are given all the required vaccines. Keep their sleeping area free of mosquitoes, fleas, ticks and bugs."

Monsoon is all about style for these babies
"Since the rainy season is on, I don't want my pets—two Dalmatians and one beagle— to get wet. Since morning and evening walks are a must for them, I have ordered raincoats from an online shopping site so they can enjoy going out with us. They also have designer overcoats already for winter which I had bought them online," says Zubi Khanna, real estate owner.

The pics used in the story are stock pictures for representational purposes only

End of the article
News in Brief See All
Katrina Kaif wore this red hot mini dress on her birthday

Katrina wore a cute little red dress on her birthday and we think she looked absolutely red hot. The actress donned the Christabel ruffled floral-print crepe de chine mini dress by De La Vali, a luxury fashion label inspired by the beautiful island of Ibiza.

Elderlies feel the loneliest in the lockdown, finds study

A study done jointly by researchers based out of Irish Longitudinal Study on Ageing (TILDA) and ALONE found out that seniors stuck inside experienced more bouts of loneliness than the ones younger to them.

My husband competes with me professionally! The feeling is unsettling

My husband and I started this new venture recently and it so happens that clients prefer to talk to me. But my husband hates me because of that and he thinks I want to be the face of the company and that's why I am doing something behind his back to win their confidence.

Kevin Kwan's 'Sex and Vanity' to be adapted into a movie

Here's some good news for fans of 'Crazy Rich Asians'! Author Kevin Kwan's newly released standalone book 'Sex and Vanity' will also be made into a movie.
Learn how to make your own chicken jerky. Its a healthier alternative to the store-bought kind. Get the directions here.
Visual Stories
Travel

The finest hiking trails in the world

Life Style

DIY ways to recycle newspaper at home

Life Style

Natural remedies for chapped lips

Travel

Where to party post-COVID-19?

Life Style

Types of dresses to wear

Life Style

Tips to stay healthy during the Monsoons

Travel

Experience monsoon at these Indian destinations
No space on phone? Play online games!
Gamezop
Play Bottle Shooter and many other games online
Gamezop
Free games: Ludo, Cricket, Racing, and Fighting
Gamezop
Play online games during coronavirus lockdown
Gamezop
Play Online Cricket and Keep Yourself Busy During Lockdown
Gamezop
Find War games and keep yourself entertained
Gamezop
Comments (0)