It was his seventh birthday. My younger son wanted a pet as his birthday gift. Our distant neighbours volunteered to get him a dog and the next day we brought home a thin, meek golden Labrador bitch. She was around four months old. We named her Sherry.
She brought a lot of spark to the household. My mother-in-law didn't want her. Other relatives shunned her but for my younger one, his joy knew no bounds. Sherry was a pretty dame, beautiful and docile. Initially, my son used to play with her but lost interest after some time. I was left with no choice but to take care of her. I took her for walks, made her eat, took her to the vet, gave her medicines. She became the apple of my eye. Being a working woman, I found it difficult to cope. Sometimes, I felt guilty for not being able to give her time and making her exercise.

She became another kid for me. Whenever I bought delicacies from the supermarket, I'd get biscuits, bones, chews and other stuff for her. She was five years old when we changed our residence. We had built a separate room for her. I asked her not to come inside the house as her hair fall would trouble us. She became lazy. It struck me afterwards that by disallowing her, I had made her feel lonely and deserted. She used to sit outside the door. I realised if a dog is out of sight, it is also out of mind.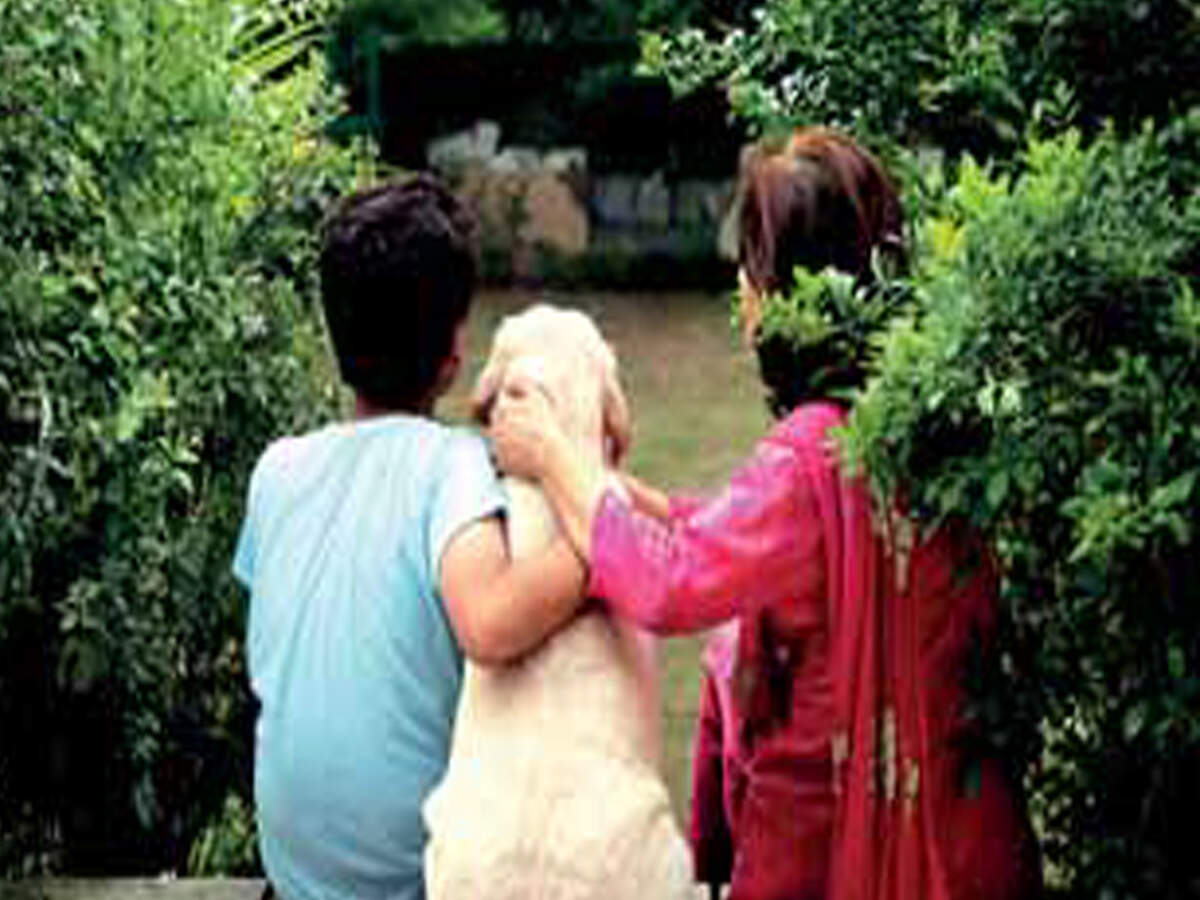 I'd find her sitting in the garden, digging soil. At times, I scolded her for spoiling my plants. She had started getting ill now. I took her to a few veterinarians but in a place like Kota there was no facility for X-rays and other tests for animals. She was continuously bleeding but the doctors couldn't diagnose her illness.

My workplace was far. I went in the morning and came back only in the evening. The summer of 2017 was especially hot. I eventually found out that for two to three months Sherry had not been eating well. I coaxed her to eat, fed her with my hands, and went and bought a small cooler for her. Her bleeding hadn't stopped despite all the medicines. May 28, 2017, was the worst day in my life. I made Sherry eat with my hands, scolded her lovingly for throwing tantrums. She looked up at me as if she wanted to say something. Those eyes were full of sentiments but I couldn't understand them.

That day when I came back from office she sat beside the door. I wouldn't let her in since I feared our new house would be spoiled with her hair and saliva. I had bought medicines for her since she had been vomiting. I was tired and wanted to lie down. I asked her to wait but after a few minutes, the children of the colony came running. They said Sherry fell down outside. I rushed out. She was lying on the ground, with her tongue and eyes out. We immediately took her to a private hospital. The doctor's first remark was: "The dog is extremely dehydrated." A drip was administered, several tests made. She didn't open her eyes but regained strength. I kept asking the doctor if she'd be okay. He assured me she would. My family had to leave for another city. Sherry and I were in the house. I made her lie down in her room. I was restless, couldn't concentrate on anything.

At 1.30 pm, I went outside to check on her. She vomited in front of me and breathed her last. It was a shock for me. The doctors had said she would survive. She was only seven. It was the worst nightmare for me. I wept bitterly. I didn't sleep the whole night. The next day my parents arrived. We buried Sherry. Her test reports had come. The doctor told me it was kidney failure. After she passed away I cleaned her room only to find she had been vomiting everything and that was the reason she was so dehydrated. I used to make her eat and she was vomiting it every day. Her innocent eyes followed me everywhere.

Her mischief, her helplessness, her memories stalked me. Did I have the right to own a pet if I couldn't look after her? Was I selfish for not letting her inside the house? Could she have been saved had I shown her to a good doctor? She couldn't speak and I didn't understand her anguish.

I had been so cruel, so rude, so inhuman to her. She is no more but I am so ashamed of my selfishness, shrewdness and atrocious behaviour. She is gone and I have nothing left. What I can say is: Forgive me, Sherry, for not understanding you, for not taking care, for not treating you well...
— Poonam Mehta, Kota, Rajasthan

Are you a proud pet
parent? Have a cute cat story to share? Maybe your guinea pig is giving you trouble? Whatever is your creature companion, we are here to listen to you. Send your photos, queries and stories to [email protected]

RECOMMENDED DEALS
Women Fashion

Kurtas, tops and moreBuy Now

Luxury Ayurveda

Forrest Essentials and MoreShop Now

Skincare Products

Best DealsCheck Out

Top Perfumes

Amazing OffersCheck Out

Home Decor

Extra SavingsExplore

Amazon Devices

Instant DiscountBuy Now
End of the article
You will not believe what happened to this little girl
Impact Guru
Best NRI investment - Leased offices in India @ 9% yield
Property Share
17-year-old may not be able to survive transplant just yet.
Help your pet be the best pet he can be. Train your pet by setting him up to succeed. There's a reason for everything your dog or cat does, and the reason rarely if ever involves being deliberately disobedient.
Impact Guru
Invest in Grade A Commercial Properties in India @ 9% Yield!
Property Share
A motherless girl's journey to save her father
Impact Guru
Auto-driver takes a tough decision to save his family.
Impact Guru
Mumbai parents' worst nightmare just came true.
Impact Guru
All he can think of is progressing to the 12th-grade
Impact Guru
BSF constable is waiting to take his baby in his arms.
Impact Guru
Here's why this little girl will lose her eye.
Impact Guru
This Jammu boy recites Hanuman Chalisa to forget his pain
Impact Guru
This young mom is not allowed to see her child due to cancer
Make Your Own DIY Pill Pockets with Peanut Butter, Milk & Flour. One of the most useful life hacks for dog owners is finding a way to get your dog to swallow pills. If you're having a hard time getting your dog to swallow pills you can make your own DIY pill pockets.
Impact Guru
Comments (0)