It has been about four months now that Sheena hasn't had a chapati for lunch or dinner. The occasional cheese cube for a snack is also out of question now. Her breakfast, lunch and dinner now contain a good amount of vegetables, like carrots and pumpkin, and boiled chicken, optimized with a generous pinch of turmeric. Along with the diet, the doctor has also recommended more physical exercise to knock off the extra kilos gained during the pandemic.
Sheena, by the way, is a two-year-old Labrador Retriever, who is on a gluten-free diet along with her human, Anshu Shrivastava. Together, the two are on a journey of losing the weight gained during WFH and due to staying indoors during the COVID-19 pandemic. Anshu, a 25-year-old company secretary from Mumbai, says, "Sheena has been my lockdown companion and roommate. It only made sense for both of us to start this fitness regime together."

Anshu and Sheena aren't the only ones who have been following a combined regime for wellness. More pet parents are keenly looking at syncing their own wellness goals with those of their pets, hoping for better motivation and higher chances of sticking to the regimes . In the process, they are opting to put themselves as well as pets on curated and approved diets too.
According to a survey commissioned by dog food brand now Fresh, almost 87 per cent of pet parents said that their dog's eating regimen means the most to them.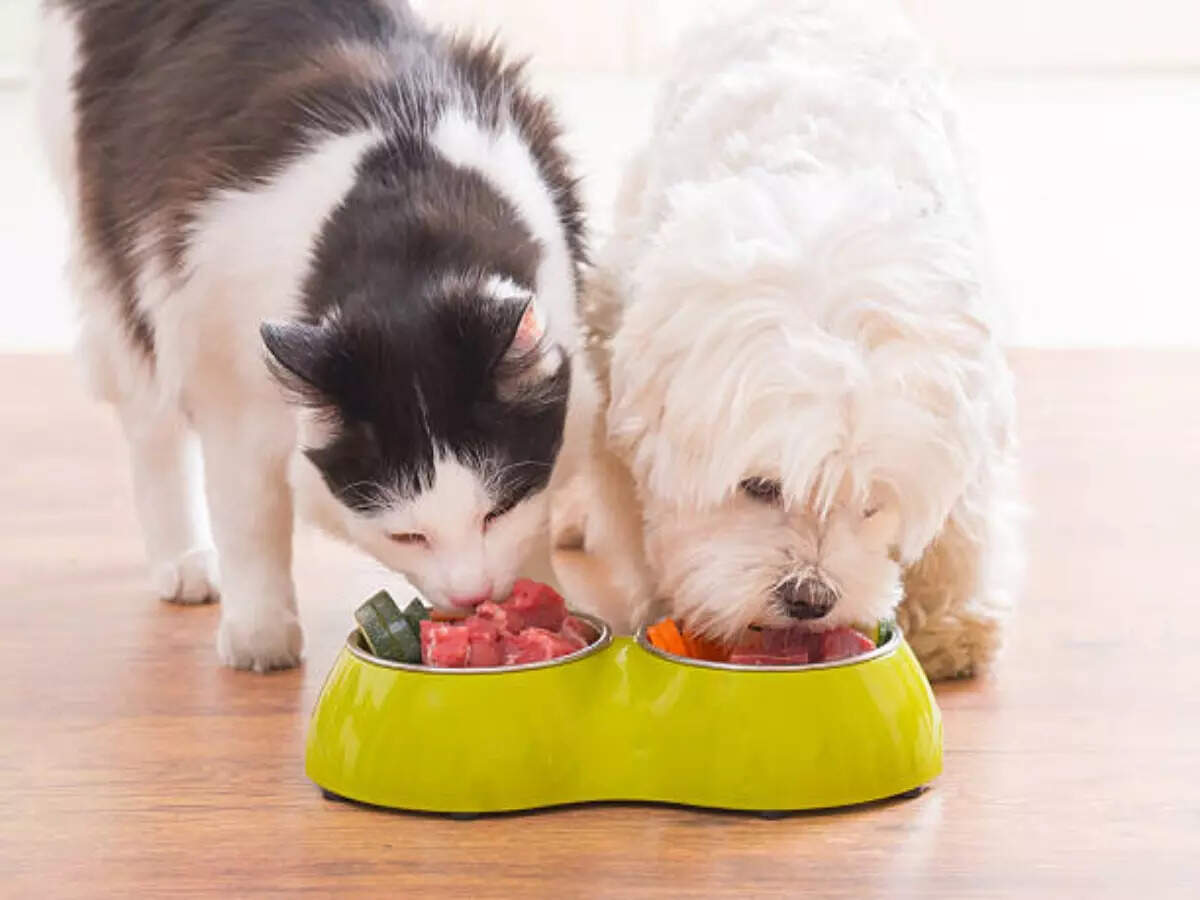 Low-carb, keto and vegan diets for pet babies
Tanvi Ladha, who follows veganism, has also put her 19-month-old Shih Tzu, Zoë, on a plant-based diet. "She is a picky eater, who likes variety and doesn't like to repeat her meals. Right now, her favourite is boiled oats with a good helping of lentils, boiled veggies and even chenna, for her protein needs. She has been staying away from processed food and packaged treats while on diet," says Tanvi.

Similarly, Arijit Mukherjee, a pet parent as well as animal rescuer, swears by a low-carb diet for his Alaskan Malamute, Mishka. "It has helped big time with weight loss. With the dearth of carbs in the meal, fat from the body started burning. In fact, a Siberian Husky that I rescued, Raavan, was recommended to a high fat, protein rich keto diet to overcome his medical conditions. So, his rice intake was limited to just two spoons every day and chicken chunks, broccoli, egg whites formed the majority of his meal," he says.

"To ensure that my dogs get as attracted to their meals as we do, I use colourful yet nutrient rich food items and keep the crunch of the veggies intact so that they enjoy chewing it. I ensure that meals are cooked in either coconut oil or fish oil. It is slightly on the expensive side, but I'm ready to spend for my pooches," says Vrinda Joshi, a food consultant and pet parent to Indie pups.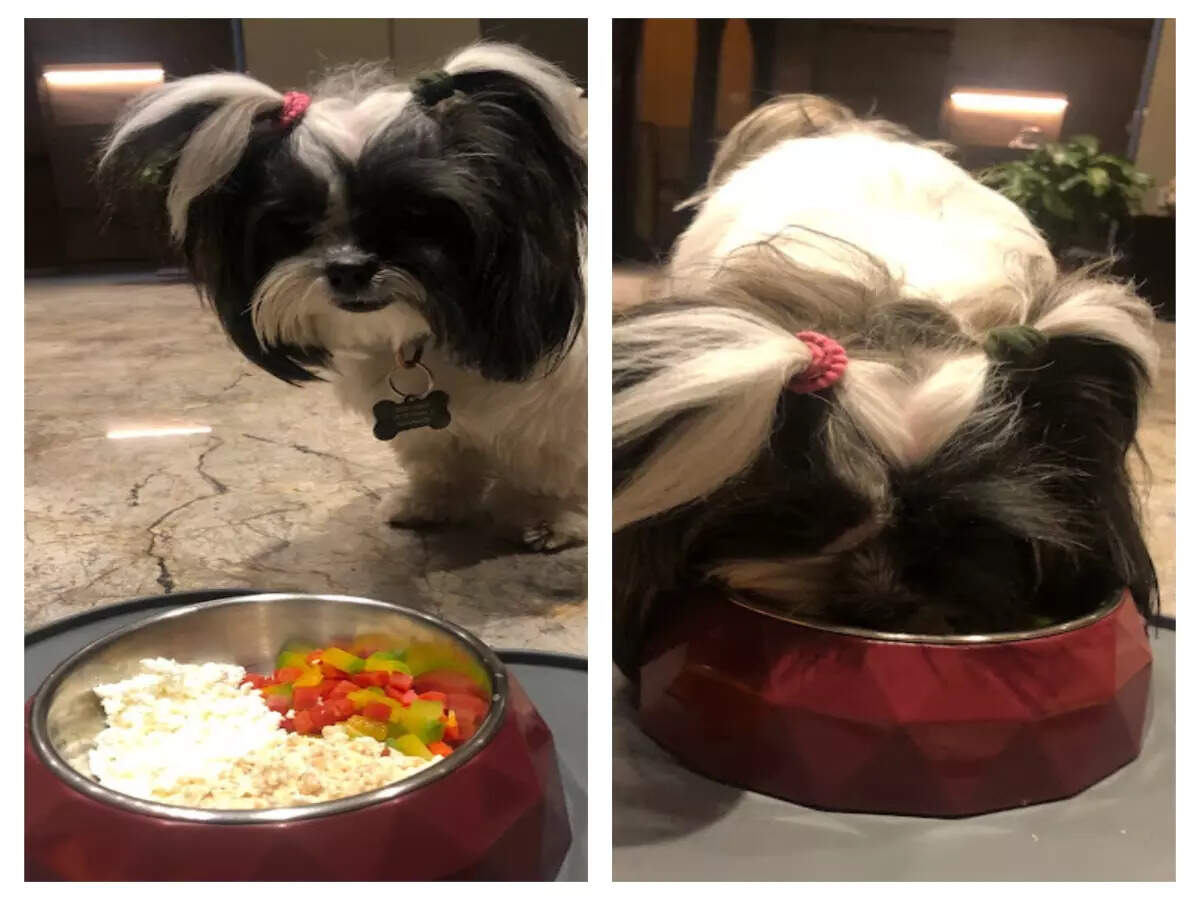 Achieving wellness together
Dr Dilip Sonune, who is the director of veterinary services at a popular pet care brand, has observed a rise in the trend of pet parents sharing fitness and wellness goals. "The growing trend towards eating meals that are healthy, organic and, in some cases, meatless has made quite a few pet parents transition towards such diets, and they are indulging their pets in these diets too."

Don't experiment with diet fads. Consult an expert, say vets
The adage 'too much of a good thing can also be harmful' holds true for these pet diets too. While most pet parents get these diets prescribed by pet nutritionists after carefully considering breed, height, weight and the activity levels of pets; some of them resort to online material for sources, and that's not the right way to go about it.

"Experimenting with a pet's diet on your own without any consultation with an expert is always risky. Dogs or cats come under the carnivore category and they thrive on meat-based diets. Don't experiment with diet fads on your pets, it may adversely affect their health, immune system in the longer run," says pet nutritionist Devashree Kulkarni.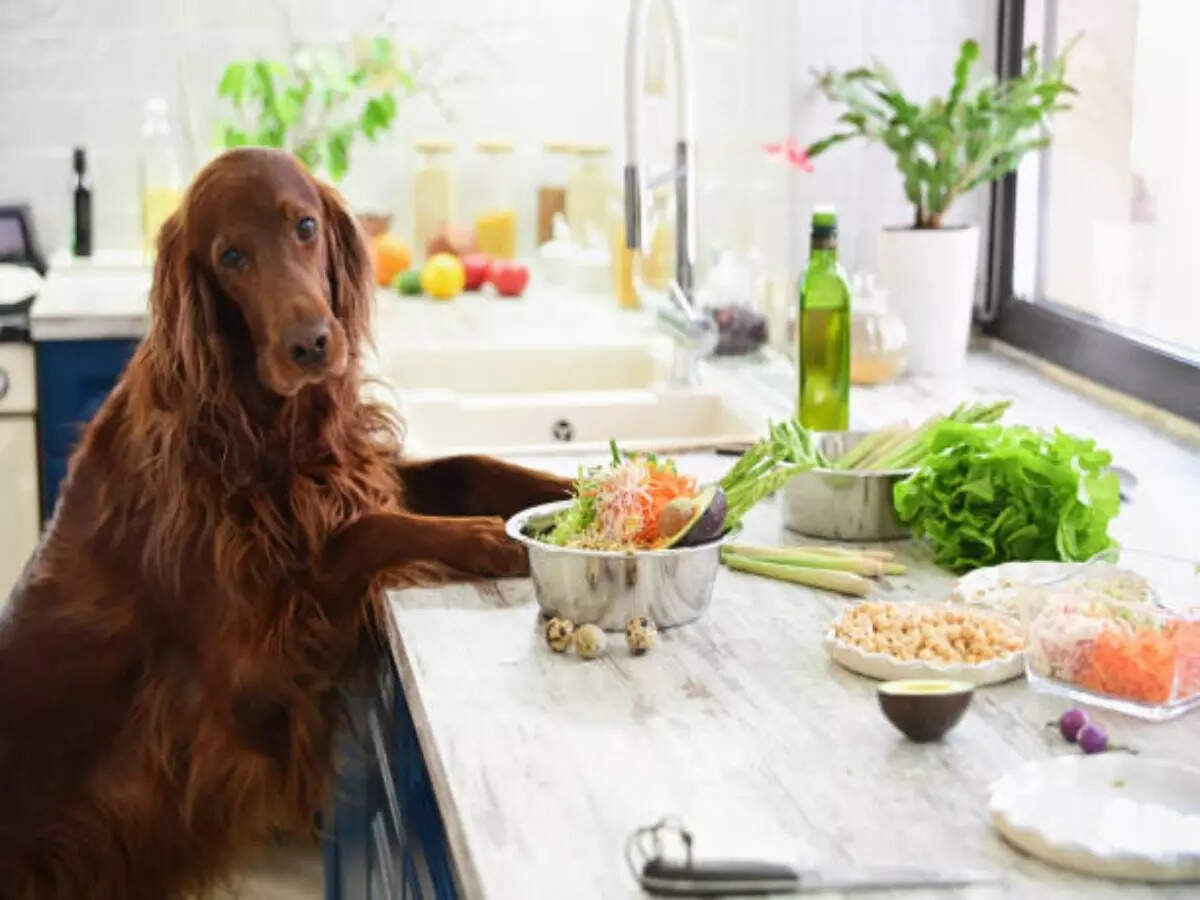 Some veterinarians like Dr Gaurav Dutta feel pets can be given human diets if they are tweaked according to the species. "A vet or pet nutritionist should be referred to before introducing any sort of change to a pet's diet. There should be a balance between the ratio of fat, protein and carbohydrates." He also adds that a vegan diet may not be fit for dogs or cats. "While it can still work for dogs to some extent, for cats it's a big no-no. They need vitamins D2, D3 and taurine to grow, which are available only in animal protein," he adds.

What do these diets mean for your pets?
Vegan: Results in a lowered risk of articular gout, rare to potentially no digestive problems, less prone to diseases such as cancer or hypothyroidism.

Paleo:Can help with weight loss, lower blood pressure, control blood sugar and form a healthier immune system. In the long run, this eating approach may lead to nutrient deficiencies.

Keto: Can improve outcomes for cancers in dogs and support your dog's overall health. It is beneficial in the short term but in the long term, unprocessed and sterilised food can create issues from raw food which has microbes like E.Coli and salmonella.

-As shared by Dr Dilip Sonune, director of veterinary services at Wiggles.in

Read Also

Pet-Times Stories: After yearning for a pet, it feels nice to finally have one, says Murali
Focus on the Human-Animal Bond. "Dogs and cats have broken down the walls of our hearts. There haven't been comparable domesticated species in 5,000 years." For Dr. Becker, it's clear that pets and people have evolved to benefit each other. He explains, "When you're petting them, you both get this massive release of oxytocin, prolactin, dopamine, and a decrease in cortisol. It's a reciprocal biochemical spa treatment." As they age, it can be easy to take pets for granted. Make time for a little human-animal bonding every day.
End of the article
Comments (0)
Play Exciting Puzzles & Games!
More Puzzles

Crossword
play now

Sudoku
play now

Word Search
play now
Visual Stories
Life Style

The science behind these superstitions!

Entertainment

The Fearless Women Of Pollywood

TV

Rahul-Disha's scenic photos from Udaipur trip

Entertainment

Date night dresses to steal from Samantha's wardrobe

Life Style

Priyanka Mohan's beauty secrets

Entertainment

10 strong female characters in Telugu films

TV

Successful women entrepreneurs of TV

Entertainment

Many moods of Keerthy Suresh

Entertainment

Bollywood stars who were born outside India