Six-month-old Retro jumps on to Kumkuma Sara Jacob and Arjun Guru as they walk into the home of musicians Neha Nair and Yakzan Gary Pereira. He had earlier met the duo, when his parents had to travel for the first time since getting him in August. "A friend has recommended this team that was doing foster care for pets. We weren't sure about it since he was only four months old, and left him with Yakzan's mother in Thiruvananthapuram," says Neha, while Retro happily moves around and enjoys the cuddles of all four.
But then during New Year, they left him with Arjun for a couple of hours. "We wanted to know if it would work out. Retro gave good feedback; I could feel that he was super happy. In fact, he was happier than when he was at Thiruvananthapuram," adds Yakzan, who feels that this service is a relief for those who have to plan everything around plants and pets. Retro is now frequently looked after by Kumkuma or Arjun whenever Neha and Yakzan have a work assignment.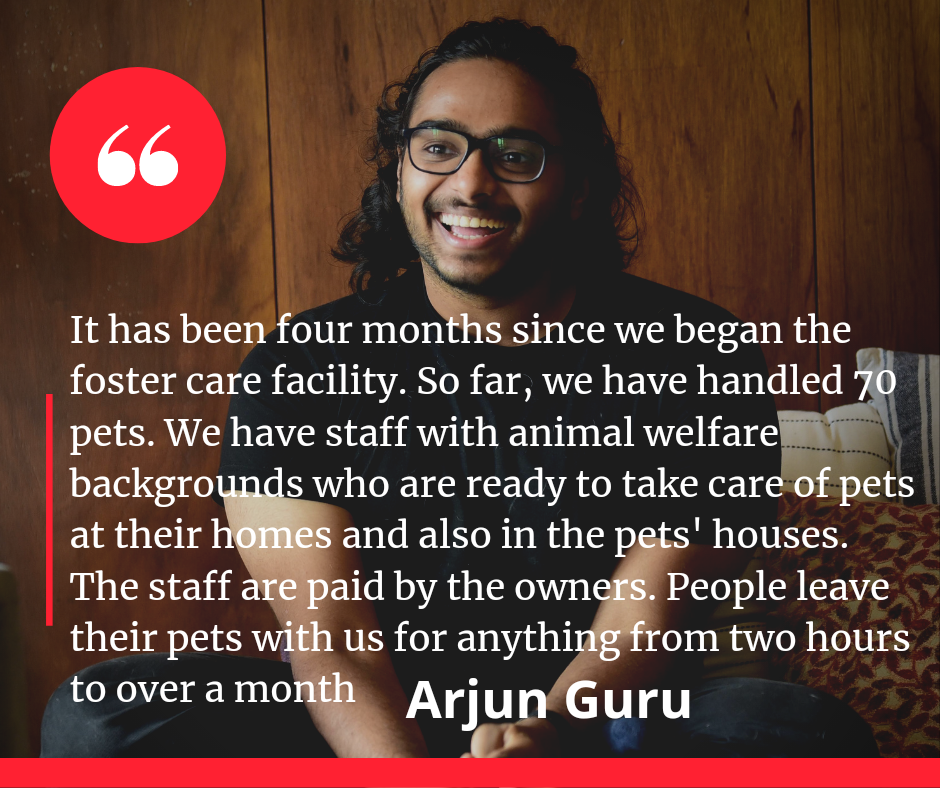 The pandemic encouraged many people to keep pets, who often turn out to be the best antidote for lockdown blues and mood swings in homes. However, when things started to get back to normal and people began moving around again, pets became a concern for many. That's when a group of youngsters including Arjun, Kumkuma and Liz came up with the idea of offering foster care for pets. "It has been four months since we began the foster care facility. So far, we have handled 70 pets. We have staff with animal welfare backgrounds who are ready to take care of pets at their homes and also in the pets' houses. The staff are paid by the owners. People leave their pets with us for anything from two hours to over a month," says Arjun.

Chartered accountant Kumkuma happened to meet Arjun while she was on a job hunt post lockdown and he discussed the idea of having foster homes or home boarding systems for pets with her. "I love pets and this is like a full-time job for me. I accommodate pets at my home here in Kakkanad like a day care system. Retro has been dropped at my place a few times. Generally, pets are really friendly. They just need some attention. I am not a cat person but I have even taken care of cats," she says. The food for the pets are largely provided by the pet owners. "We also serve cooked food as some pets prefer fresh rather than dried food," she says.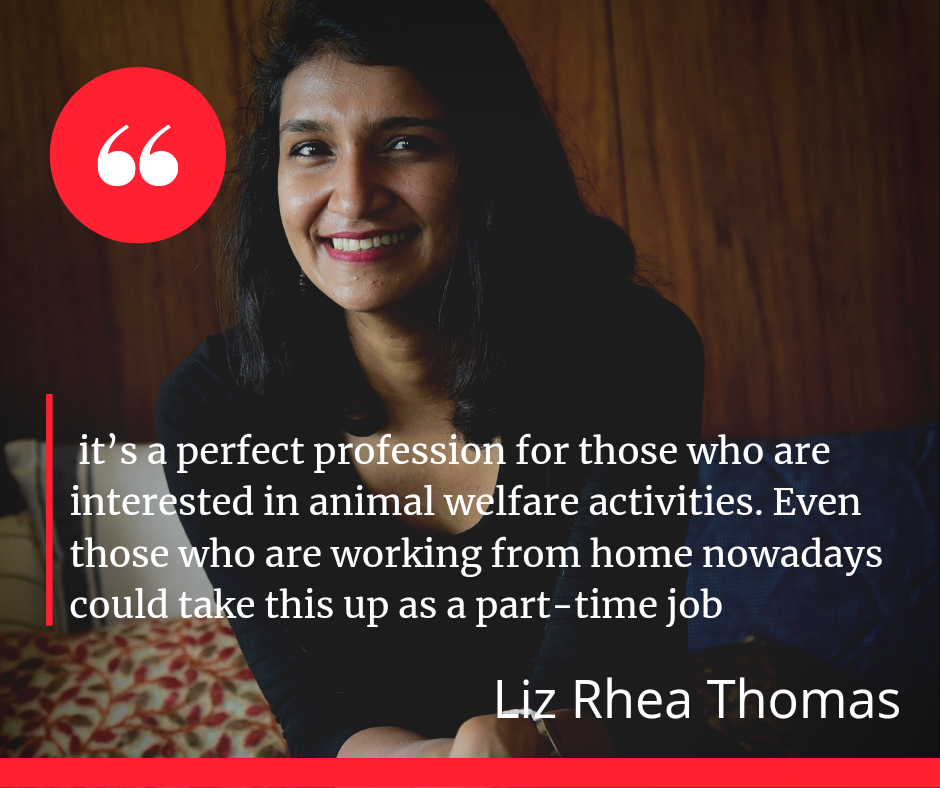 According to Liz, who has also been part of the foster care facility offered in the city, it's a perfect profession for those who are interested in animal welfare activities. "I have been working as part of Oneness, an animal welfare group. Even those who are working from home nowadays could take this up as a part-time job," says the cyber security professional.

As Retro accompanies Kumkuma and Arjun to the elevator of Neha's apartment as they left, Neha says to Retro, "You will meet them soon anyway."


End of the article
News in Brief See All
Amar Chitra Katha is going to bring folktales alive in a new format

Each book in the Amar Chitra Katha Folktales Series is adapted from the original Amar Chitra Katha comics and aims to bring the reader closer to the thoughts and traditions that make up our India's identity, a statement by the publishers said.

Coronavirus: A major program to study Long COVID in progress

Post-COVID syndrome or long COVID, as it's popularly known as, has become a reigning issue that has grabbed the attention of various medical experts from different parts of the world.

New book tells untold story of Yayati's daughter

Much like her previous book, a retelling of the Mahabharata from Kunti's perspective, Madhavi S Mahadevan's latest novel "Bride of the Forest: the Untold Story of Yayati's Daughter" plucks as its heroine a little known character from mythology.
photostory

Parenting mistakes you make, as per your sunsign

As you become a parent, you try your best to excel in the art of parenting. You wish to raise a beautiful child, who mirrors your values and beliefs. While your intentions are pure and you wish the best for your kid, there are many ways you can go wrong in your approach to parenting. Whether you're a strict parent with an emotional soul or an easy going parent with high morals and values, when it comes to raising a child, you can make many errors. That said, if you're wondering, what kind of a parent you are and where you can go wrong, here are the mistakes you make as a parent, based on your zodiac sign.
Make a dog-walking station for the entryway if you have more than one dog. See how this is done here.
Visual Stories
Life Style

Subtle ways of saying 'I love you'

Life Style

How to turn your child into a reader

Entertainment

Release dates of much-anticipated films of 2021

Life Style

Karishma Tanna's gorgeous collection of dresses

Travel

The unexplored beaches of Andhra Pradesh

Entertainment

Viral pics of Ajith cycling

TV

Indian Idol: Neha Kakkar's dazzling outfits

Entertainment

Celebs' 1st social media posts after delivery

Entertainment

Punjabi actress who nailed the no make up look

Entertainment

Joy-filled pictures' of Andrea Jeremiah
Comments (0)