Among the many fads that people followed to keep themselves entertained amid the lockdown was buying or adopting a pet. The fear of not having someone to talk to, or kids feeling lonely since they could not go out, made many families and those living alone, buy or adopt a pet amid the pandemic. However, as soon the process of unlocking started, and the sense of normalcy began to set in, these pets ended up on the road again.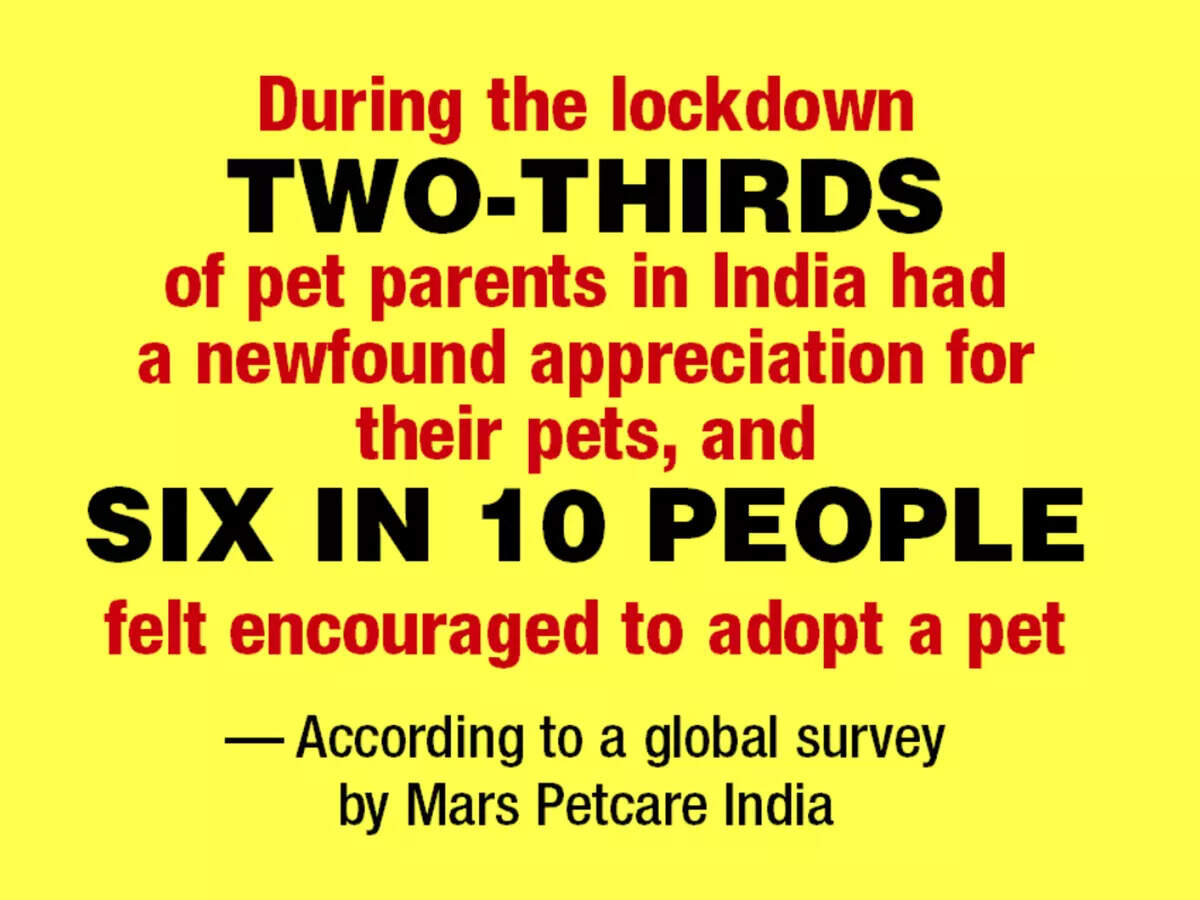 'Don't abandon pets on the roads, it is devastating for them'
Kaveri Rana Bhardwaj, President, PFA, Gautam Buddh Nagar, urges people to stop treating pets as toys. "They are devastated when they are left on the road. Labradors are happy dogs, they can still manage somewhere, but if you talk about an emotional breed like an Indie breed, they wither and die. When they get dumped, we try to rehabilitate them in new surroundings as soon as we can. The rehabilitation starts from Day 1 because you need to understand that you are not dealing with a sick pet, you are dealing with a damaged pet. They don't love like humans, they love you for life, and it breaks them when people leave them like that," she says.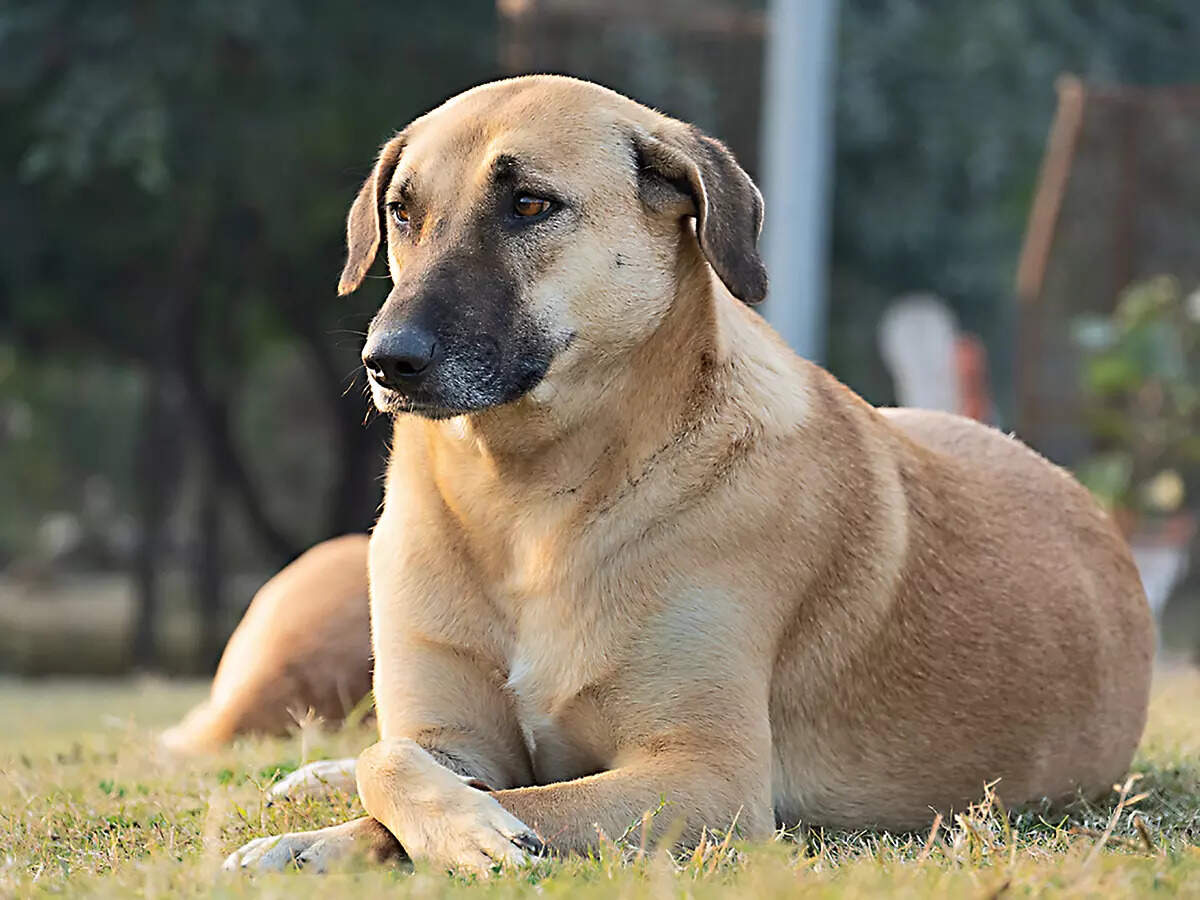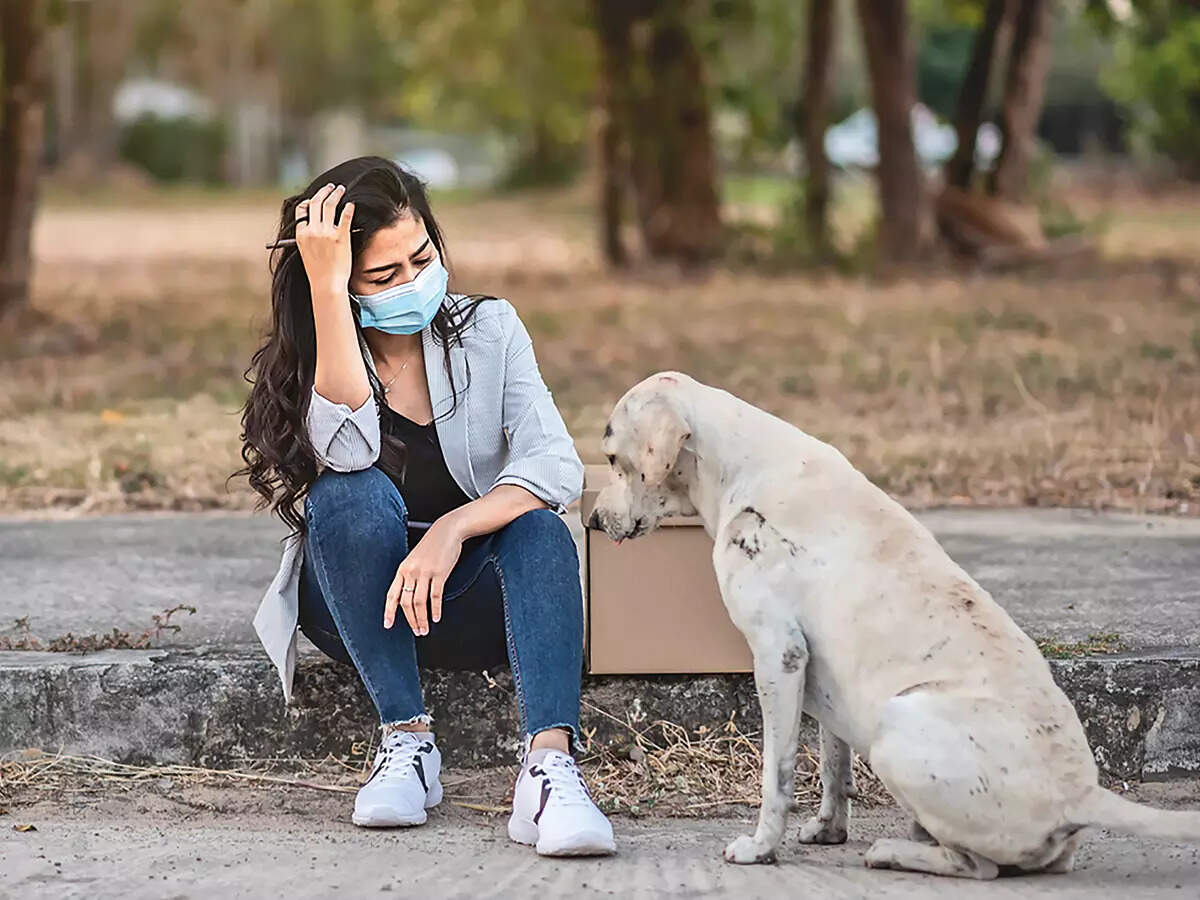 'Pet adoption requests went up in the first month of the lockdown'
Rescuers point out that people impulse-bought pets amid the pandemic, and eventually ended up abandoning them when they realised that they were not ready for the responsibility. Vasundhara Anand, co-founder, Kvaab Welfare Foundation, an
independent welfare organisation for dogs, says, "People started to abandon their pets at an alarming rate in the beginning of the first lockdown. This was followed by adoption requests going up abruptly in the first month of the lockdown. We realised the pattern early on and strengthened our adoption procedures. Interviews were held to ask about the pre-COVID lifestyle and detailed plans for the future. This not only narrowed down the applications but also encouraged temporary fostering for those in need. Despite all our efforts, once the second lockdown was lifted, we got about 10-20 calls a day of pets found abandoned or people wanting to
'donate' their dogs. A lot of people bought/adopted pets on a whim, and did not invest time and effort in proper training and socialisation, resulting in various behavioural issues. They wanted an easy way out of their responsibilities."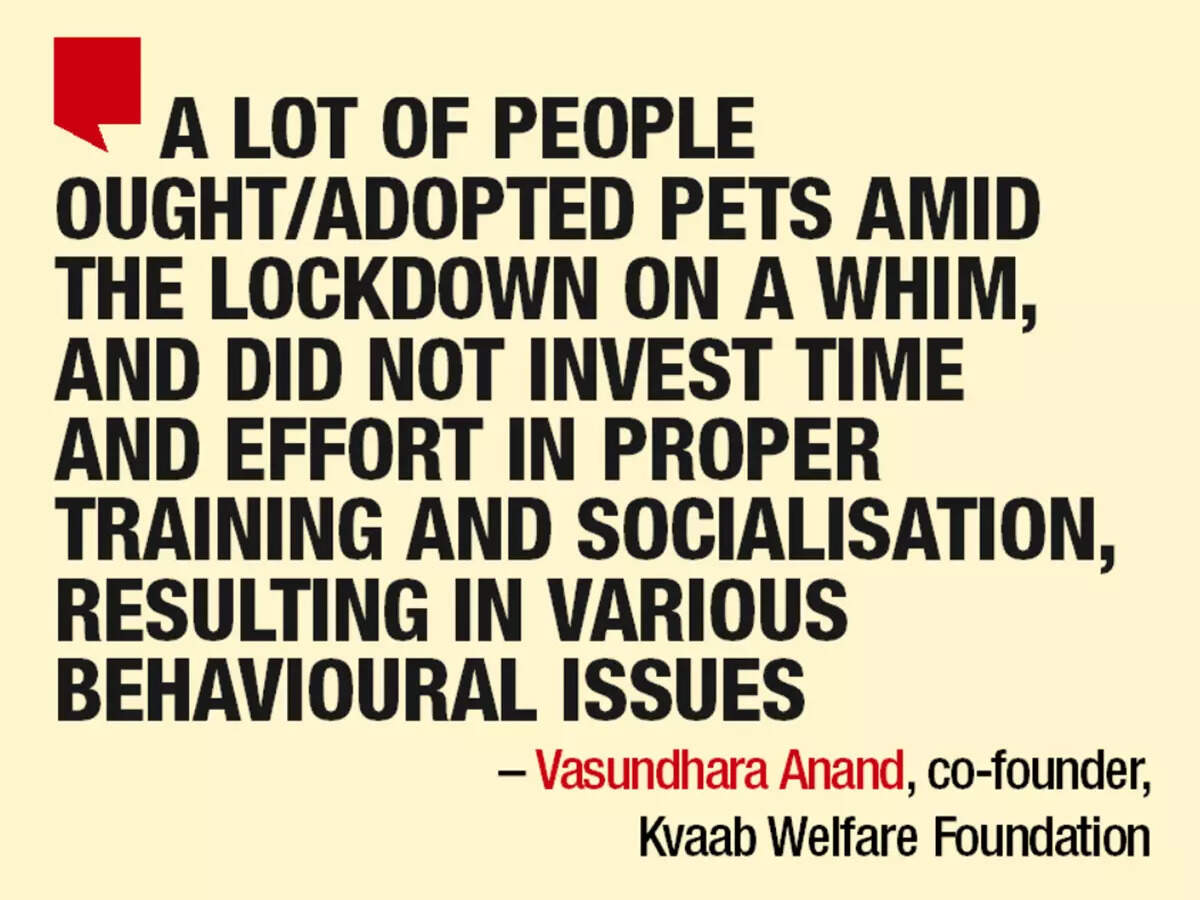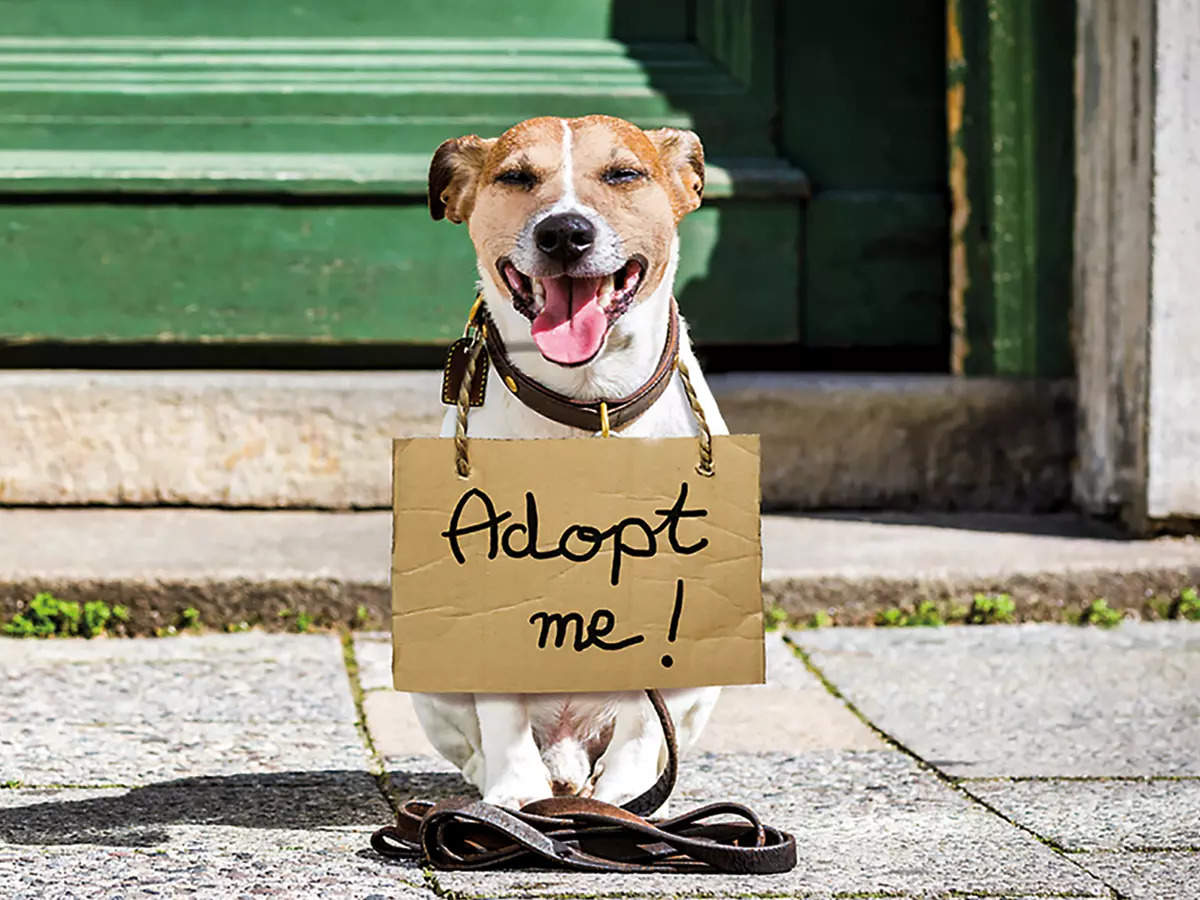 'The concept of surrendering a pet does not exist in India, and people abandon dogs anywhere'
Animal rights activists and rescuers share that contrary to the first half of the pandemic, which saw an upsurge in pet adoption, now they are busy with abandonment calls as life slowly gets back to normal. "We are witnessing two-three cases of abandonment in Noida every day," shares Kaveri Rana Bhardwaj, President, PFA, Gautam Buddh Nagar. "People were lonely, so they got a pet for themselves in the first half of the pandemic. But when life was back to normal, they realised that they didn't have time for the pets. That is the main reason for such cases, and that is why the cases of adoption have also gone down. With the scare of the third wave now, we are getting more such calls. The concept of surrendering a pet does not exist in India, and people abandon dogs anywhere, whenever they feel like it. There are only a few people who take the pain of finding a place to leave their dogs," she adds.
Jasleen Kaur, another rescuer, adds, "People got pets amid the lockdown as they were bored and left them as soon as life got back to normal. I rescue five-six such pets on a regular basis."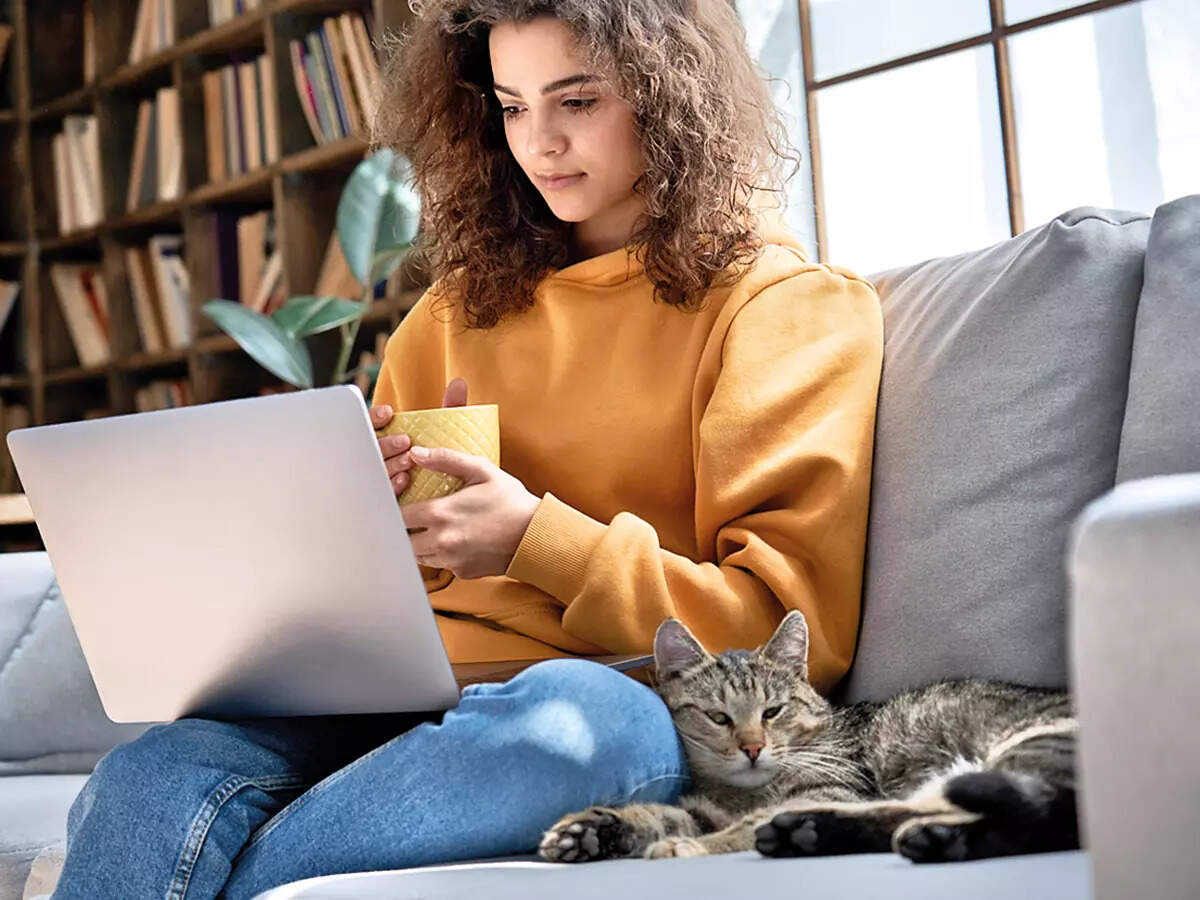 Piyush Kaushal, a rescuer and pet transporter, shares, "One of the reasons for abandoning a pet has been the loss of jobs for many people. I recently dealt with two cases where we had to find new homes for a Labrador and a German Shepherd. Both were under the age of one so I am sure these families had bought them. Whenever I get such calls, I try to ask for reasons for abandonment and counsel the family. The reason that I got in these two cases was that their offices had resumed and they did not have the time to take care of the pet. Timepass ke liye liya tha pet because they were bored, and now they can't keep them."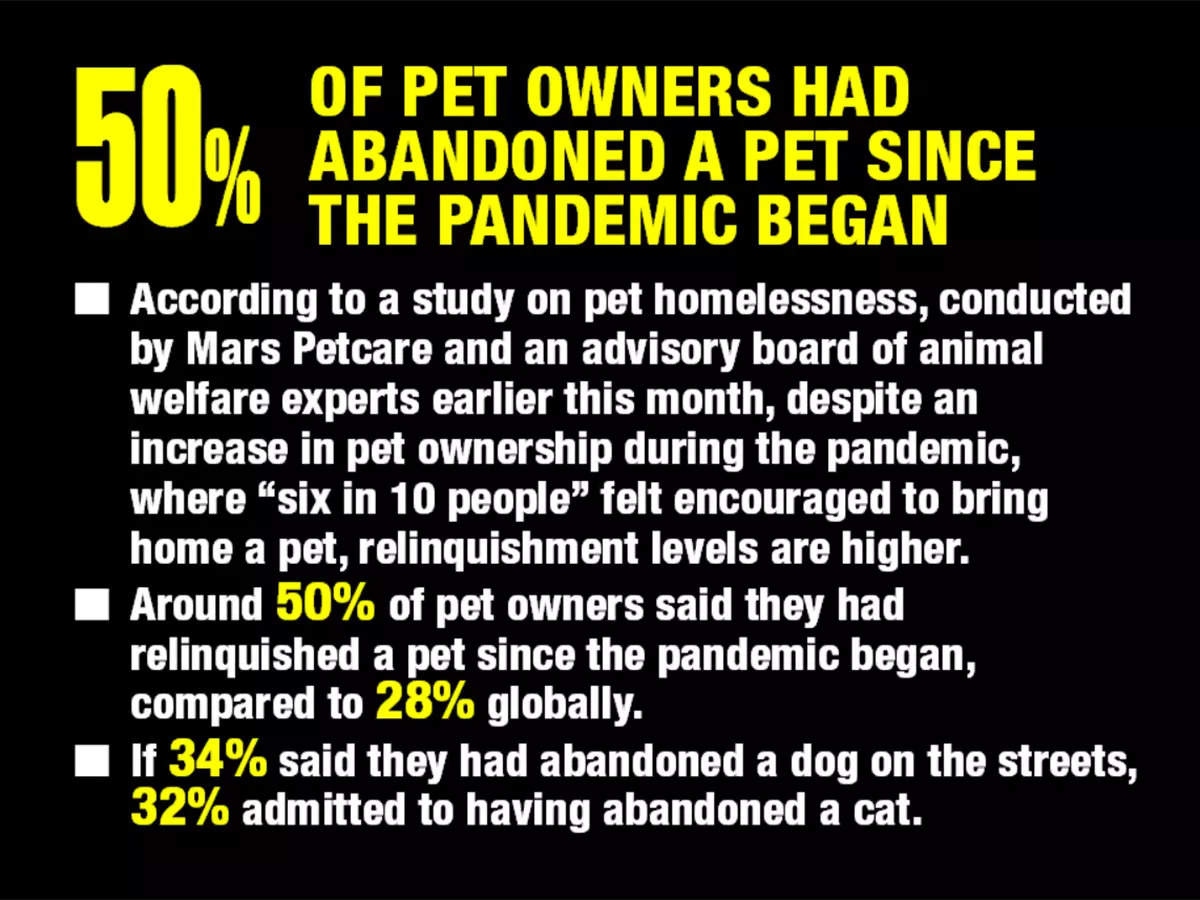 Read Also

Authorities tighten COVID restrictions as NCR doesn't stop flouting rules

Is it a duck…or a dog? The Newfoundland breed has a water resistant coat and webbed feet. This dog was originally bred to help haul nets for fishermen and rescuing people at risk of drowning.
End of the article
Comments (0)
Visual Stories
Entertainment

Kannada celebs dazzle in the black saree

Entertainment

10 Stylish public appearances of celebs

Entertainment

Vicky Kaushal and Katrina Kaif's UNSEEN wedding pictures

Life Style

Bijlee girl Palak Tiwari's stylish looks

Life Style

COVID: Omicron symptoms to watch out for in fully vaccinated people

Travel

The finest bars in the world!

TV

Samantha Ruth Prabhu's 10 adorable pics with BFF Shilpa Reddy

Entertainment

10 stunning looks of Mimi Chakraborty

Entertainment

Top attractive looks of Shraddha Dangar